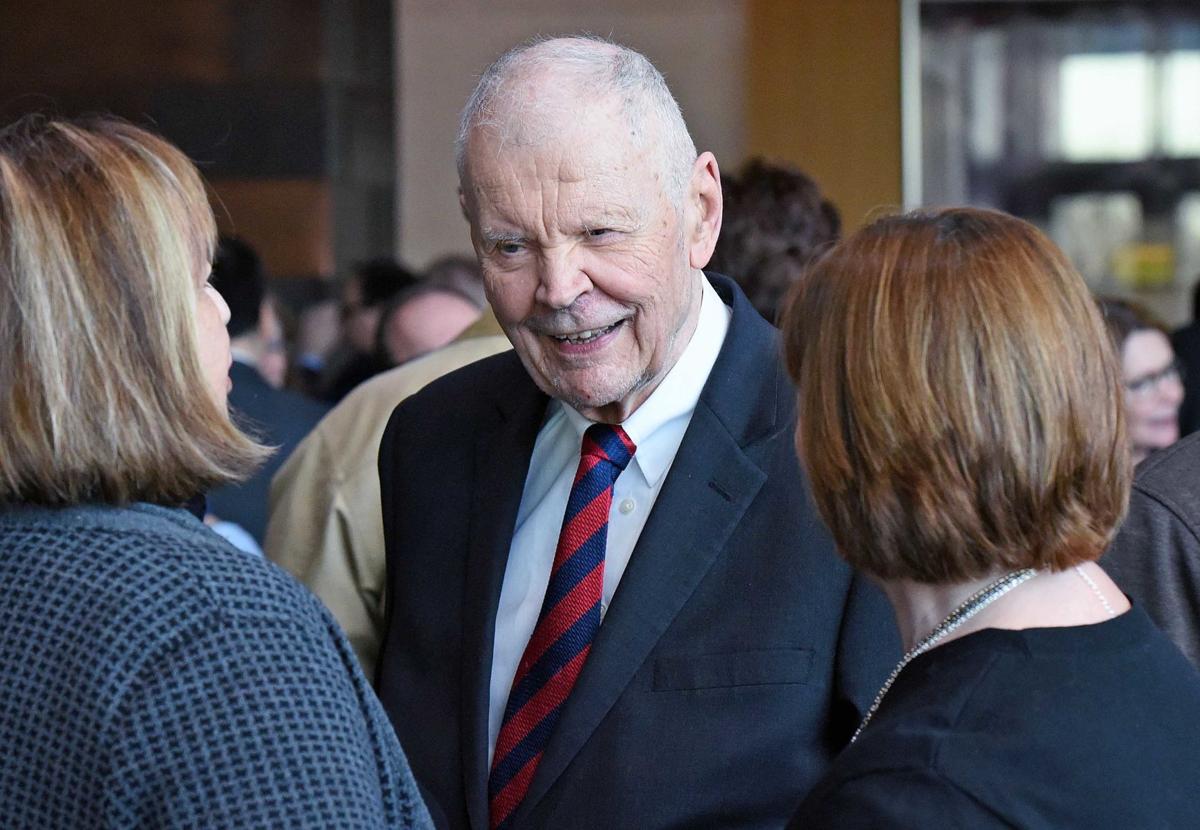 North Dakota's longest-serving Supreme Court justice is back at home after two stints in a Bismarck hospital over the past two months due to COVID-19.
Justice Gerald VandeWalle, 87, told the Tribune on Wednesday that he has been home for a couple of weeks. An occupational therapist visits him twice a week, "putting me through my paces," he said. 
He is able to go out walking but uses a walker with the aid of two attendants. Wind has kept him indoors in recent days. An attendant also accompanies him for errands, such as doctor's visits, and "by and large" he doesn't go into stores. He said he is "much stronger and moving around a little."
"I'm certainly better than I was, but, hell, anything's better than the way I was," VandeWalle said. "I feel positive about it."
He said he is progressing, not as quickly as he would like, "but I'm getting there." He has recovered his senses of taste and smell, which he lost to the virus.
"People have to understand that those of us that have had severe cases are not going to bounce back the way some of the others that may," he said.
He felt "pretty upbeat" Wednesday, though "some days are better than others."
"But of course, that's the way it was before I had COVID, too," he said.
He was first hospitalized Aug. 3 in Sanford Health Bismarck's COVID-19 unit. He was released to a facility for rehabilitation to regain his strength but was rehospitalized Aug. 24 for a blood clot in his lung, for which he was prescribed blood thinners. VandeWalle is no longer contagious for COVID-19.
Throughout his illness and recovery, he has continued his work on the court, including a motions conference Wednesday morning. He said his two goals are to continue his work and his rehabilitation.
VandeWalle has been on the high court since 1978 and has four years left on his current 10-year term. He was chief justice from 1993 through 2019. Last year he did not seek another five-year term leading the court due to declining energy. 
Justices and most judicial staff have been working mostly remotely amid the coronavirus pandemic. Chief Justice Jon Jensen expects remote staff work to continue at least through December. Oral arguments have been livestreamed on YouTube, which also will continue through December.
The court hasn't yet decided how arguments will be held in January. 
Concerned about COVID-19?
Sign up now to get the most recent coronavirus headlines and other important local and national news sent to your email inbox daily.