North Dakota has received $4 million in federal money to combat the opioid crisis.
The state received the funding through a federal grant program under the Substance Abuse and Mental Health Services Administration. The grant is awarded to all 50 states, Washington, D.C., and U.S. territories.
North Dakota Sens. John Hoeven and Kevin Cramer this week announced the latest round of funding for North Dakota. Since 2017, the state has received $14 million under the grant program. The funding is awarded to the state Department of Human Services, which then distributes some of it to communities.
Sixteen communities are receiving funding under the grant program, according to Laura Anderson, assistant director of the Department of Human Services' Behavioral Health Division.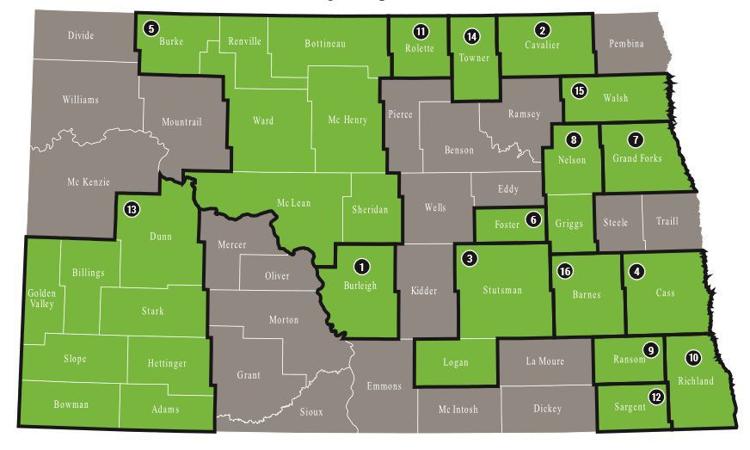 You have free articles remaining.
Anderson said the $4 million awarded this week will go toward continuing these communities' efforts to help prevent and treat opioid use disorders.
"I think the majority of these efforts is really going to be continued, because it's hard to change systems and cultures in two years," she said.
North Dakota communities are able to use the federal funding to address "local needs," according to Anderson. The state also has used the federal funding for a variety of initiatives, most recently partnering with the Department of Corrections and Rehabilitation to provide medication-assisted treatment, such as methadone, to inmates.
Communities also have used the federal funding to increase access to medication-assisted treatment. For example, Anderson said, some communities don't have access to opioid treatment programs through which people can get prescribed methadone or similar types of medications.
Because there are only three opioid treatment centers in the state, communities have used federal grant funding to assist with transportation to these facilities, Anderson said.
In addition, federal grant funding has gone toward increasing the availability of the opioid overdose-reversing drug called naloxone.
Federal officials are contributing a recent national drop in drug overdose deaths to the increased funding for treatment and naloxone. The number of overdose deaths in North Dakota dropped from 77 in 2016 to 68 in 2017.