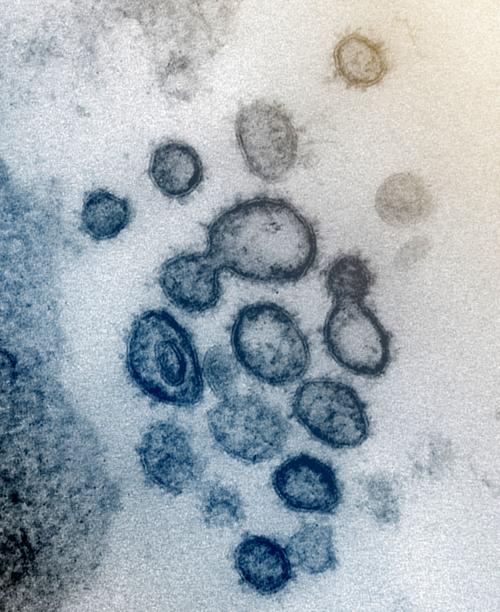 Two new COVID-19 deaths reported Saturday bring North Dakota's coronavirus death toll to 87.
North Dakota's Department of Health reported the deaths of two Cass County women in their 90s who had underlying conditions. Saturday's 4,327 test results included 90 new cases of COVID-19 in 25 counties, including 16 cases in Burleigh County, three in Morton County and 32 in Cass County.
The state's active cases of COVID-19 rose to 623, double from 10 days ago. The virus has sent 263 people to the hospital in North Dakota, 31 of whom remained hospitalized Saturday. The state reported 37 new recoveries Saturday.
Burleigh County leads the state in active cases but has had no deaths out of 425 total cases. Its active cases total 181, up 13 from Friday. Neighboring Morton County has had 126 cases, 37 of which are active, down six from Friday. Morton County also has had two deaths.
State officials are monitoring Burleigh and Morton counties for emergence as a hot spot and could establish a coronavirus task force as was done to address Cass County, where 72 of the state's 87 COVID-19 deaths have occurred. Cass County has 136 active cases out of 2,442 cases total.
Bismarck-Burleigh Public Health has set another mass testing event from 11 a.m. to 12:30 p.m. Tuesday at the Bismarck Event Center. 
State and private labs have handled more than 224,000 tests of more than 120,000 people, many of whom have been tested more than once. 
Most people who get COVID-19 recover, experiencing only mild or moderate symptoms such as fever and cough. Others, especially the elderly and people with existing health problems, can experience more severe illness, including pneumonia. The vast majority of people recover.
Concerned about COVID-19?
Sign up now to get the most recent coronavirus headlines and other important local and national news sent to your email inbox daily.