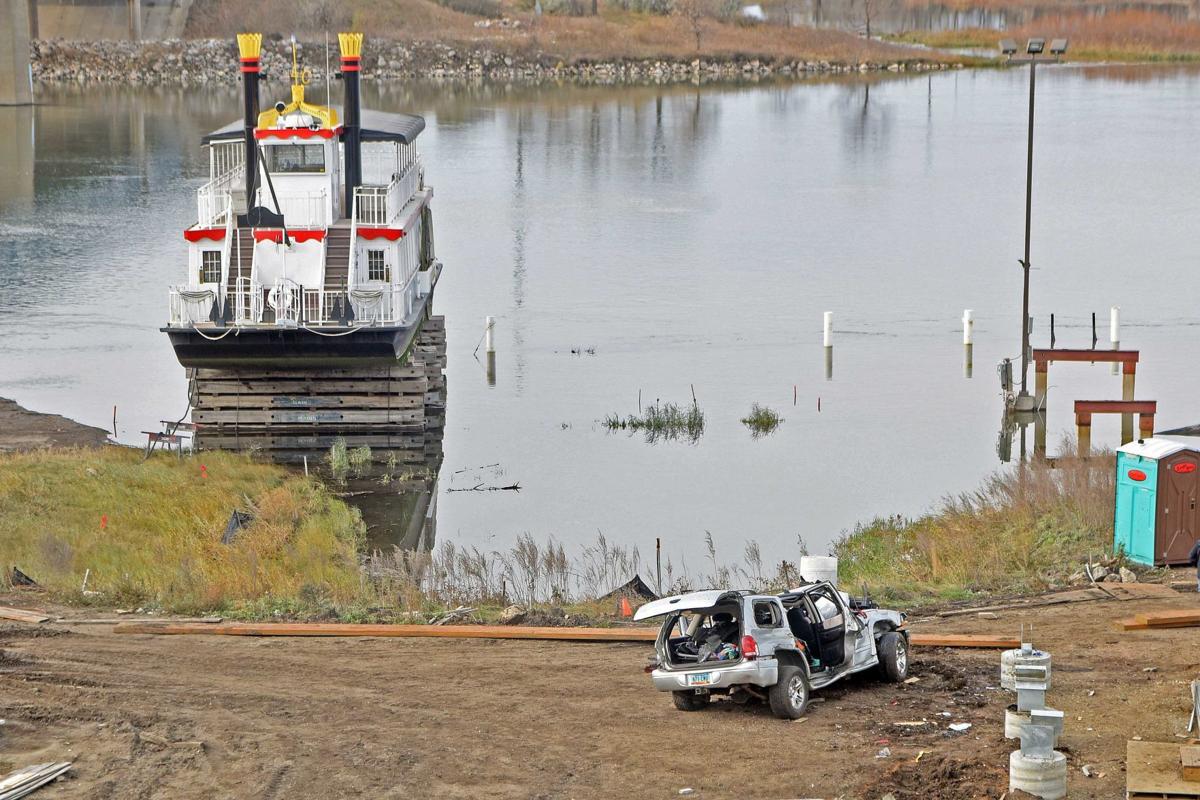 North Dakota Highway Patrol has released the names of two people seriously injured in an airborne vehicle crash Saturday morning off the Grant Marsh Bridge in Bismarck.
The driver was 24-year-old Chozey Schumacher, of Strasburg. His passenger was Stacey Shaw, 43, of Bismarck.
Both were injured and taken to separate hospitals in Bismarck after the crash around 9:30 a.m. Saturday westbound off of Interstate 94 while approaching the bridge spanning the Missouri River.
Highway Patrol reported that Schumacher drove off the right shoulder of the highway into the bottom of the ditch, continuing to where the 2003 Dodge Durango went airborne off an embankment and landed near the Lewis and Clark Riverboat landing.
In addition to Highway Patrol, Bismarck police, Burleigh County Water Rescue, the Burleigh County Sheriff's Department and the Bismarck Rural Fire Department responded to the scene.
A dive team conducted a precautionary water search for a third person, though no other occupant was determined to be present.
A Dakota Towing driver also responded to help recover the vehicle.
Shaw was the only occupant of the vehicle who wore a seatbelt, according to a Sunday crash report.
A previous Highway Patrol crash report indicated charges are pending against the driver, which Sgt. Travis Skar said were related to drunken driving.