North Dakota has a growing economy and a low unemployment rate, and employers are struggling to hire and retain qualified workers with technical skills that require education beyond high school but not a four-year degree.
The struggle got the attention of state lawmakers, who passed a bill, House Bill 1171, this past legislative session that created a skilled workforce scholarship and student loan repayment program aimed at attracting people to these high-demand fields.
The Legislature appropriated $6 million, half for the scholarship and half for the student loan repayment program, which requires matching funds from local employers and others.
Skilled workforce scholarships will be available to public, private and tribal colleges. Scholarships and student loan repayment grants can reach up to a total of $17,000.
The state Workforce Development Council and Job Service North Dakota will use labor market information annually to determine eligible "high-demand" and "emerging" occupations in the state.
The entities recently completed the 2019 list, which higher education leaders are now using to determine which educational programs qualify. Eligible programs must be able to be completed in four semesters or less.
A complete list of qualifying educational programs will be released to the public next month.
University System Chancellor Mark Hagerott said officials are hoping to increase awareness of the new skilled workforce scholarship and student loan repayment programs.
"That's a really big deal, because it's about North Dakota thinking about changing workforce, adapting in a thoughtful way," Hagerott said during a recent meeting with The Bismarck Tribune editorial board.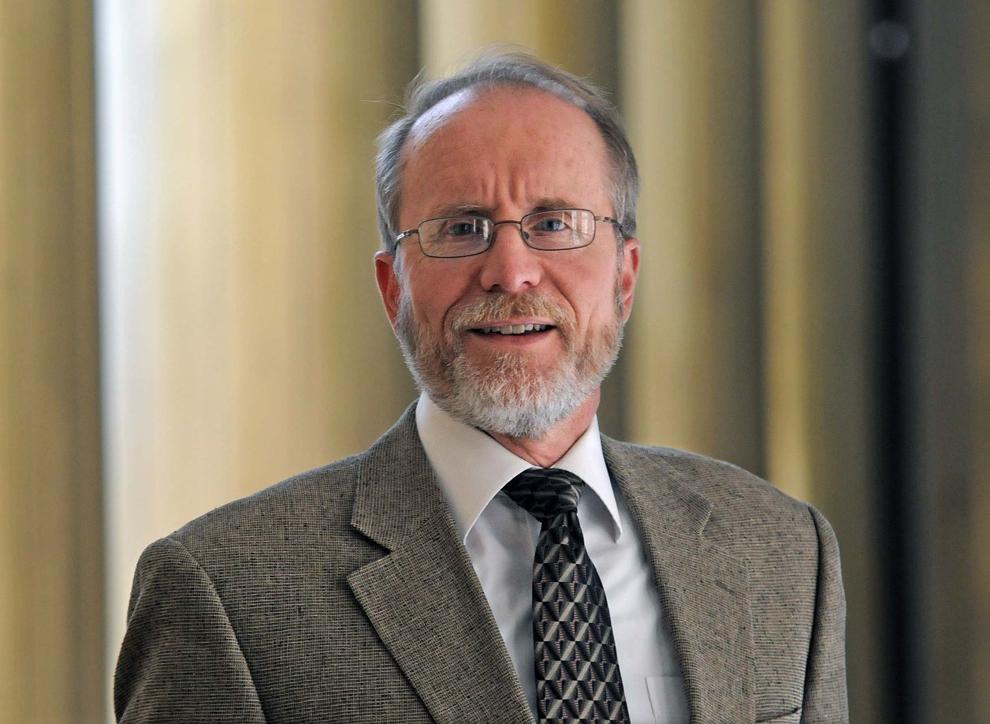 Part of the goal of the new programs is to "generate interest" among students to enter these fields, Hagerott said. A "huge focus" also is on enticing people in their 30s and 40s to go back to school, he said.
"This isn't just about 18-year-olds," Hagerott said.
The skilled workforce scholarship will also help North Dakota remain competitive, he said, as other states such as Minnesota and South Dakota already have similar scholarships.
North Dakota's program is modeled after South Dakota's "Build Dakota" scholarship program, which was created in 2014 after a $25 million donation from banker and philanthropist T. Denny Sanford. The state Legislature provided $25 million in matching funds.
North Dakota lawmakers require a biennial program report be made to legislative management that will include the number of applicants received, awards distributed and private funding raised.
"Our goal at the end of the (2019-21) biennium is to show that a $6 million contribution matched with a $6 million private contribution from business and industry actually demonstrates that we can close the gap on these in-demand fields," said Lisa Johnson, University System vice chancellor for academic and student affairs.
Businesses may designate funds to either the scholarship or student loan repayment programs, specific institutions, specific educational programs or specific people.
Matt Gardner, director of government affairs for the Greater North Dakota Chamber, said though he isn't aware of specific businesses interested in donating, he's heard "a lot of interest" from members.
Gardner said he hopes the programs will draw more students to two-year programs, which often are overlooked because "there's that stigma out there that you need to get a four-year degree to get a high-paying job."
While the scholarship and student loan forgiveness programs are important, Gardner cautioned they're "not the silver bullet."
"There's more work to do," he said of addressing the skilled workforce shortage.