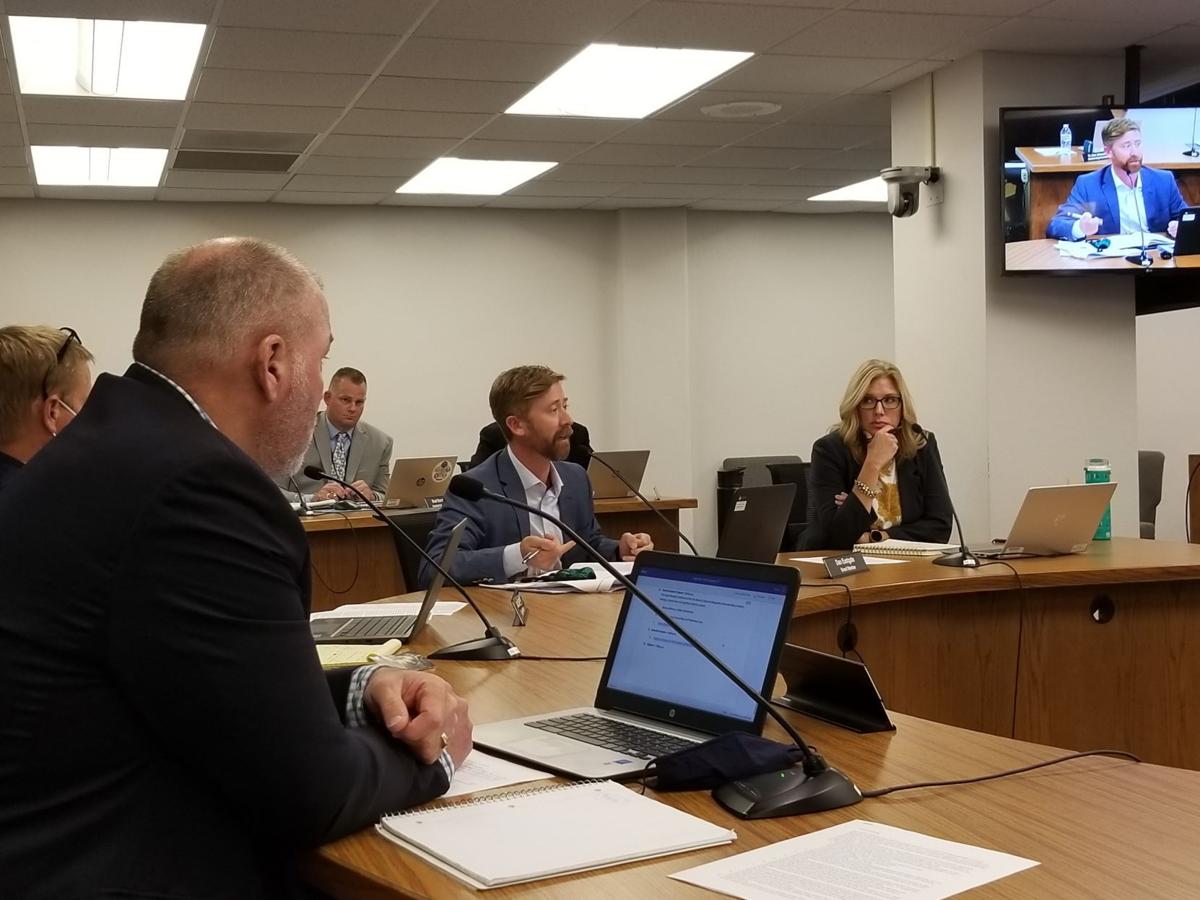 Bismarck Public Schools officials are working on plans for a mid- to late-October return of middle school and high school students for full-time in-person learning, the district announced Monday.
Elementary students resume full-time in-person learning on Tuesday.
"I know that I have some (school) buildings right now that are ready to come back tomorrow," Superintendent Jason Hornbacher said during a school board meeting Monday night. "But I also have some buildings with some questions, and so we need a little bit more time to work through that."
Hornbacher said he couldn't offer a precise date for a return, but "we're working on mid- to late-October."
Bismarck Public Schools began the year under a hybrid format in which students in all grades alternate between in-person and online learning each day. The district earlier this month announced that elementary schools would resume full-time in-person learning this Tuesday based on low COVID-19 case data among students and encouragement from state officials.
Discussion on an October return to full-time face-to-face learning at the secondary level will take place Tuesday and in subsequent meetings of the district's COVID-19 team, Hornbacher said, noting that there is not a 100% consensus among team members on the best time to do it. The team comprises dozens of administrators, teachers, other staff, parents and students.
"For some people in the community it's not going to be fast enough. And for other people in the community it's going to be too fast. I know that going in," Hornbacher said.
Rising case numbers among the greater Bismarck community and the number of district staff impacted as close contacts to positive coronavirus cases are hurdles for the district to overcome to resume in-person learning, as "without staff in buildings, we are back to distance learning," he said.
There were 45 active cases of COVID-19 among students and four staff cases within the district as of Sunday, according to the district's coronavirus case dashboard. However, 40 staff and 357 students are out of school as close contacts, and "this is the number that is concerning about keeping schools open," Hornbacher said.
School board members on Monday also addressed parents' complaints about the district's mask requirement, difficulties with hybrid learning and other complaints that were brought up during an emotionally charged meeting two weeks ago.
"I think we can all agree that this topic is extremely polarizing. As a community, it's my hope that we can continue to care more, and that we might not agree with our neighbor or with people around us all the time but that we can seek understanding," board member Dan Eastgate said.
Complaints by more than a dozen parents during the Sept. 14 meeting were wide-ranging. Most centered around a decline in the mental health and well-being of their children due to a lack of instructional time with the hybrid learning format, mandatory masking in schools, a reduced ability to socialize with friends, missing out on touchstone school events such as homecoming or extracurriculars, and frustration with the district's mandatory mask requirement on school property.
Board President Karl Lembke said those complaints were heard and "it was good to have some other information (given) to us in person."
Only four people spoke during Monday night's public comment period -- three who thanked Hornbacher and the board for their coronavirus-related efforts, and one who had questions and concerns.
Lembke said the plan to return to full-time face-to-face learning should help alleviate many of the concerns about the hybrid model, adding that the district had always planned to return to in-person but wanted to be intentional and methodical about it so as to do it safely.
There have been discussions with administrators about masking during recess, and the district nurse has recommended that students remove their masks during recess, Hornbacher said.
Schools will need to build in enough mask breaks into the daily schedule, as "I have yet to meet a person that likes to wear a mask all day," he said.
Concerned about COVID-19?
Sign up now to get the most recent coronavirus headlines and other important local and national news sent to your email inbox daily.