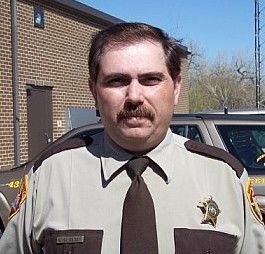 The sheriff of Mercer County was cited early Friday for DUI in Bismarck after a field sobriety test showed his blood alcohol content was more than twice the legal limit, court records show.
Dean Danzeisen, 55, was stopped on 43rd Avenue by police shortly after midnight Thursday, according to a citation on file. His blood alcohol content was 0.194%, the document shows. The legal limit in North Dakota for driving is 0.08%. The charge against him carries a maximum penalty of 30 days in jail and a $1,500 fine.
Danzeisen is scheduled to appear in Bismarck Municipal Court on the misdemeanor charge on Feb. 5. He did not immediately return calls seeking comment. County Commissioner Merlin Dahl referred calls to State's Attorney Jessica Binder, who did not immediately respond to calls for comment.
Danzeisen's attorney, Chris Redmann, called the case sensitive, adding that his client is "innocent unless proven guilty beyond a reasonable doubt." He declined to comment further.
Danzeisen has been the county's sheriff for more than 17 years. Before that he was police chief for Zap, Pick City, Stanton and Golden Valley, and prior to that he was a ranger at Lake Sakakawea State Park for the state Parks and Recreation Department, according to his LinkedIn profile.
Be the first to know
Get local news delivered to your inbox!