NEW SALEM − The wind was strong, but the mindset of the Medieval Rushers prevailed through the mud trenches. Mud and soap covered their bodies as they ran down the steep hill leading to the finish line by Salem Sue.
Medieval Rush, the longest mud run in North Dakota, was held on Saturday in New Salem. Hundreds of participants stretched in preparation for the 5K and its 24 obstacles.
Many rushers enjoyed the slip-n-slide and found the sandbag carry of 50 pounds to be the most difficult.
Bismarck resident Nickki Church said there was a rattlesnake found in the course. She joked that her team members, who work pink tutus to stand out in crowd, could have had "rattlesnakes in our tutus."
To embrace the medieval times, some wore costumes ranging from medieval gear to a man wearing a banana outfit with a plastic armor over his chest. Others wore T-shirts with sayings like "I sparkle even in mud" and "Good girls play dirty." Rushers' sneakers ended up covered in mud and off runners' feet by the time they started walking back to their cars.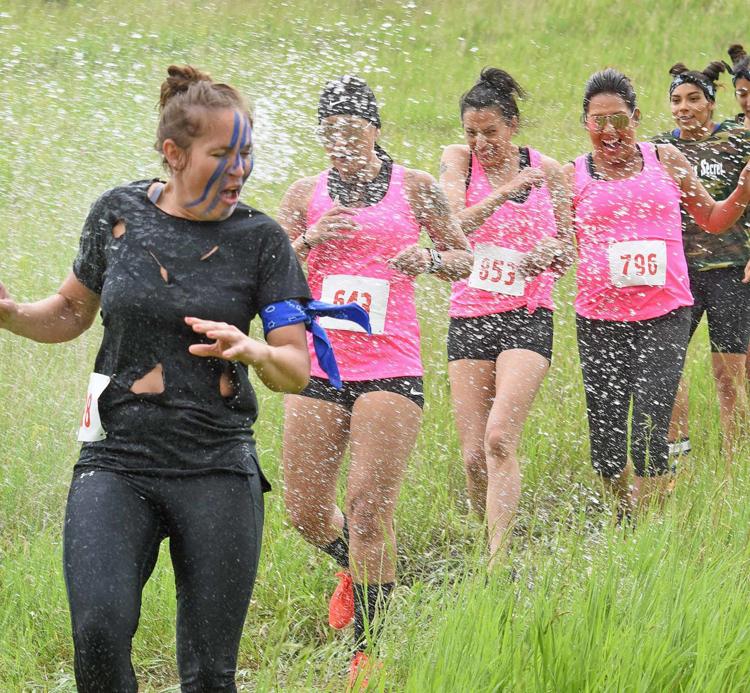 From the very beginning, a volunteer sprayed rushers with a hose as they entered the mud trenches. Spectators watched as participants became tired walking through the course. Many were in awe at how well some participants were doing.
Bismarck resident Lacey Schaffner said after finishing the course "It went better than I thought, I don't run at all."
You have free articles remaining.
The kids run was a quarter-mile long with five obstacles.
"I thought it was going to be a race and you like dive into the mud," said 10-year-old Avery Walker.
Walker was in the front of the line ready to run through the course. She enjoyed the slip-n-slide, but struggled through the mud trenches.
"I'm going next year, definitely," Walker said.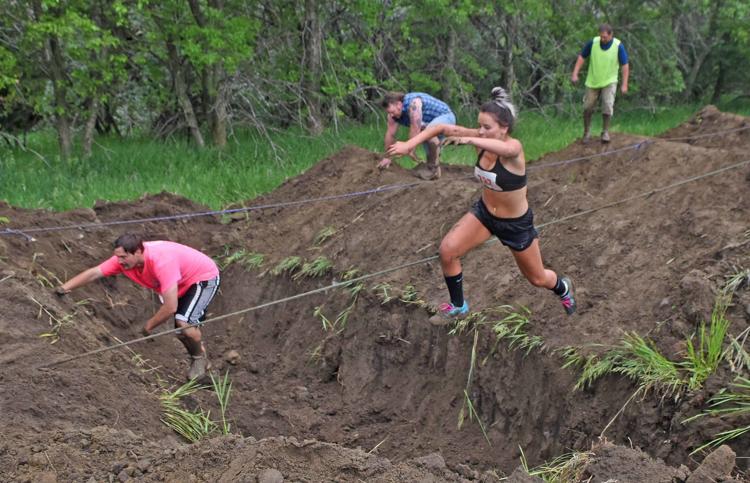 Many teams that participated were formed by a person who had rushed before, adding their family members or friends this year. Whether they stuck together through the course or met up at the end, participants cheered at the finish line for those behind them.
Rushers laughed and talked about the experience after they caught their breath at the finish line.
"It was all in all a really good experience," said Danielle Schaffner, of Bismarck.