When Miranda Klatt opened Fun Fit LLC in Mandan two years ago, she was going through a divorce and was sleeping on her mother's air mattress.
"In one year, I had a baby, got divorced and started a business -- all in the same year," she said. "I was like, 'It's rock bottom. If I fail at this, I will be right where I am right now.' And so I literally started a gym."
Exercise became a stabilizing force for her throughout that tumultuous year.
"It was the one thing that I had that was mine," Klatt said. "If I wouldn't have had that, I would not be where I am today."
Now, she spends her time raising sons Daden, Landen and Easton and sharing her true passion -- changing the way people think about fitness -- to all who come through her sanctuary: a playground-style gym for adults.
An alternative
Klatt speaks of empowerment, stress relief, and therapy from addiction and past trauma through exercise.
It's a message that resonates, especially among those struggling to keep health- and exercise-related goals including New Year's resolutions on track.
"My gym sees more of a rush of people in February and March. And I think that's due to us being so nontraditional," Klatt said, noting that many of her clients start the new year with a membership at a traditional gym. "Sometime in February-March when they're like, 'I have not yet used my membership,' that's when they come in."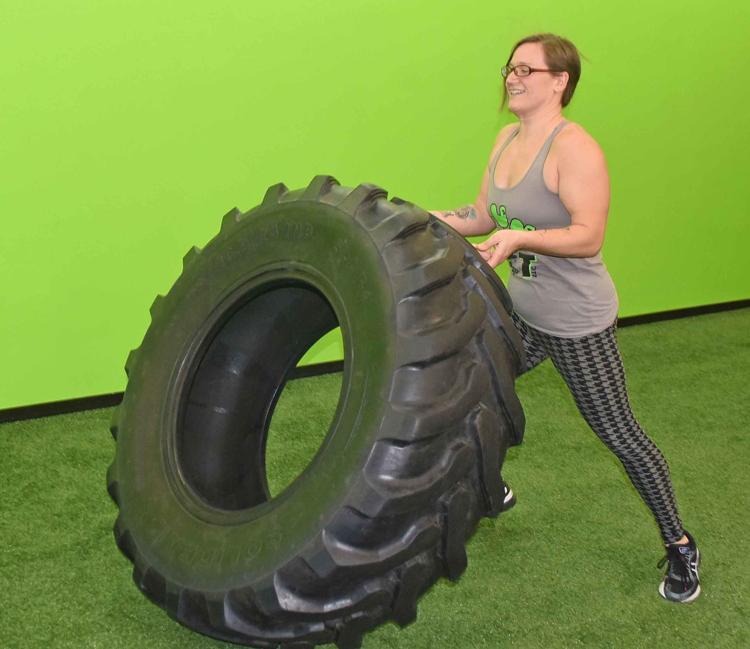 Fun Fit LLC is an alternative fitness center that doesn't have a single treadmill, elliptical or other type of workout machine.
The gym is instead fitted with equipment that helps develop what Klatt calls functional fitness: monkey bars, ropes, tires, weights, barbells, dumbbells, kettlebells, steel maces and a rig system for body weight exercises. It's a concept similar to CrossFit, but the local gym is not affiliated with the exercise regimen that has gained a nationwide following in recent years.
You have free articles remaining.
The nature of the gym and the mentality of the owner behind it are unique, which Klatt believes helps people meet their goals. Her philosophy focuses on well-being rather than tracking numbers and keeping an eye on the scale.
She shared a success story about a client struggling with addiction who was able to find and maintain sobriety, helped in part by workouts at Fun Fit.
"Those are the success stories I want. I don't have any weight loss success stories at my gym. They have also lost weight in the process, but our success stories are about empowerment and loving your life," she said.
Achieving goals
Klatt had discovered that through vigorous exercise, she was better able to manage the symptoms of her severe anxiety and have fewer panic attacks as a result. "And then I was hooked," she said.
She began her fitness journey around nine years ago, starting by going to group dance classes, eventually progressing to lifting weights. Now she focuses on maintaining her strength through high-intensity workouts doing functional exercise movements.
She didn't get into fitness as part of a plan to lose weight or add strength, but rather just to feel better mentally. She thinks many approach exercise and the gym with the wrong goals in mind and fail as a result.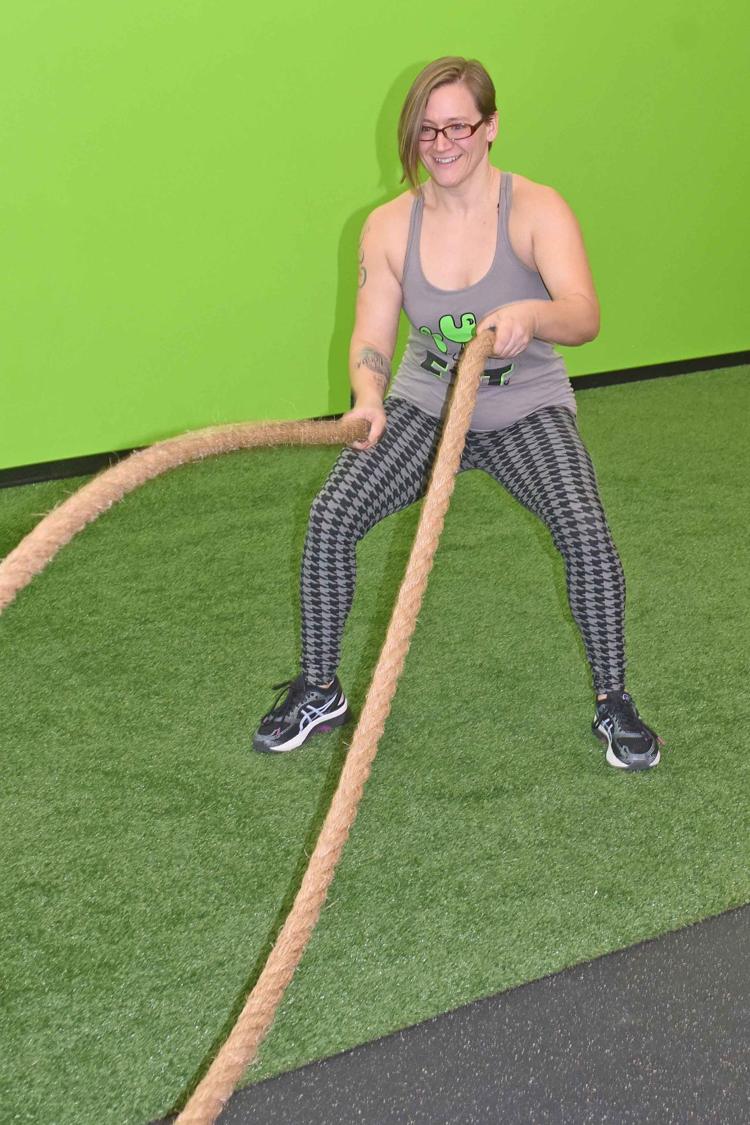 Rather than have her clients set a goal to lose a certain number of pounds this year, Klatt would rather they commit to a goal of improving overall health and well-being.
"It's about bettering your life, making a commitment to feeling good and being happy," she said.
Klatt believes that exercise should not be pushed as a weight loss solution. She'd rather see it touted as a mental health solution. 
"I didn't see 5 pounds come off and change my life," she said. "I saw less anxiety, I saw that I felt more calm and I was more happy and less irritable -- and that's what changed my life."