Abraham Sticha, 19, said he used to have a problem with prescription pills and was taking medications used for opioid addictions, such as methadone and suboxone.
Sticha, who is originally from Dickinson but currently lives in Bismarck, said he was taking the pills constantly until his manager at his old job noticed and told him about a botanical substance called kratom.
Sticha said he tried kratom about two years ago and hasn't touched a prescription pill since. Kratom "saved my life completely," he said.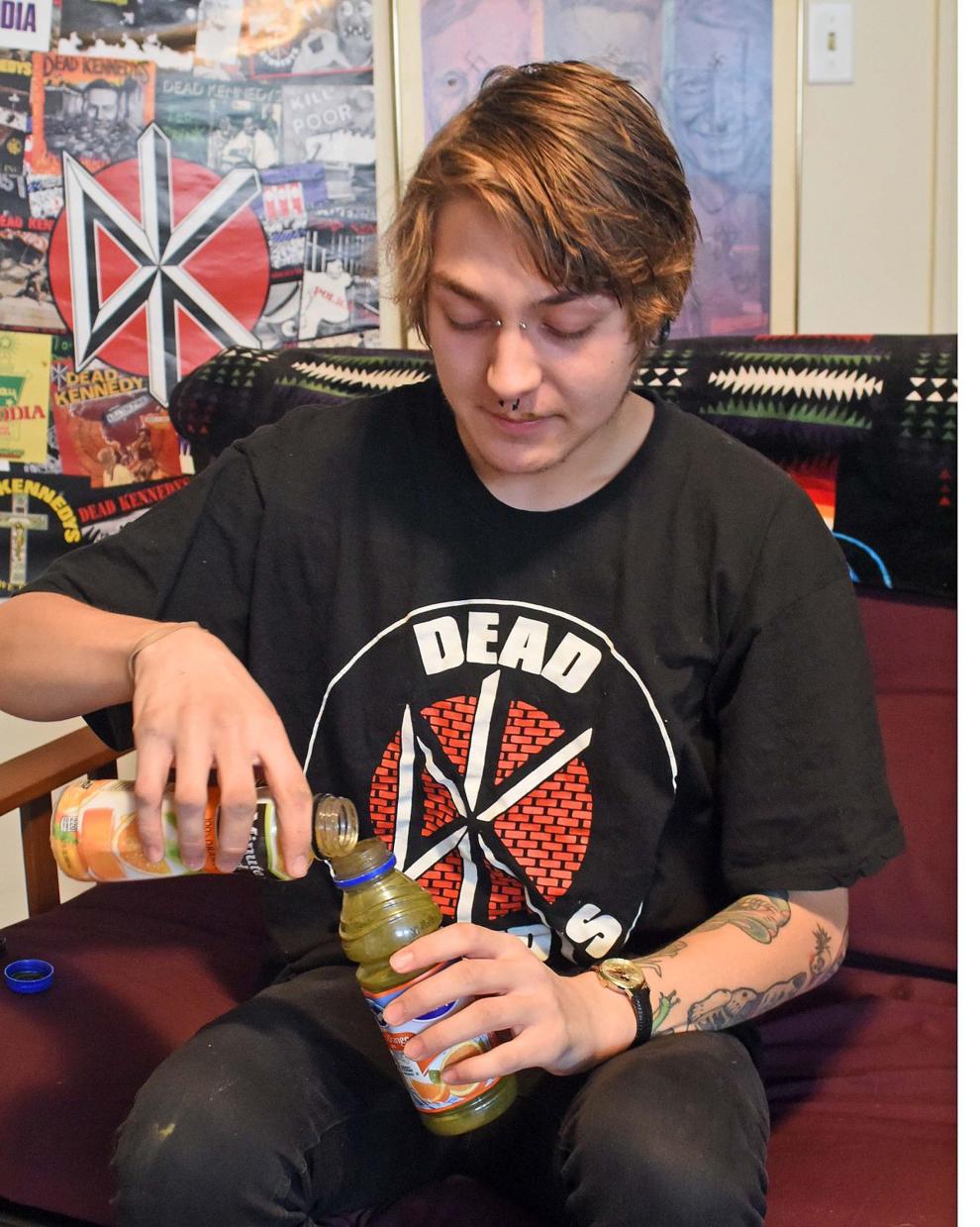 "It's an all-natural, safe alternative to some of the worst drugs out there," said Sticha, who is a server at a local restaurant.
The Food and Drug Administration, however, does not view kratom as safe and has repeatedly warned against use of the substance, which has been marketed for pain relief, depression and anxiety. Proponents say it can also be used for opioid withdrawal symptoms, though the FDA said there is no evidence to support the use of kratom as treatment for opioid addiction.
Despite the FDA's concerns, kratom has become increasingly popular in recent years, including in North Dakota.
In 2016, the Drug Enforcement Administration announced it wanted to temporarily place kratom as a Schedule I drug under the Controlled Substance Act, the same category as heroin. However, the agency backed off after receiving public backlash and requested more research from the FDA on the substance.
Early this month, the FDA linked kratom to 44 deaths since 2011. The agency developed a new computer model to show how kratom affects various receptors in the brain and found kratom contains compounds that are known to activate opioids receptors. The FDA also said kratom's compounds have serious side effects, including seizures and depression.
"The scientific evidence we've evaluated about kratom provides a clear picture of the biologic effect of this substance," FDA Commissioner Scott Gottlieb said in a statement. "Kratom should not be used to treat medical conditions, nor should it be used as an alternative to prescription opioids."
Kratom supporters dispute the FDA's findings. The American Kratom Association, which estimated there are 3 million to 5 million kratom users in the United States, says kratom is not a drug, instead an herbal substance similar to tea and coffee.
There's limited research on kratom, and the FDA has said additional studies need to be done.
What is kratom?
Kratom comes from the tropical tree Mitragyna speciosa, which is found in Southeast Asia, mainly Thailand, Malaysia and Indonesia. The tree's leaves are ground into a powder and can be steeped in tea or to make capsules.
Kratom can be purchased on the internet, gas stations and smoke shops. In Bismarck, kratom is difficult to come by. A local health products store quit selling this summer due to warnings from the FDA, and a local gas station manager said he stopped selling it because he was concerned about people using it for recreational purposes.
In November, the FDA issued a public health advisory "related to mounting concerns" regarding kratom. The substance is illegal in five states, including Alabama, Arkansas, Indiana, Tennessee and Wisconsin.
'It has changed my life'
Kratom has been lauded by some as an alternative to pain medications.
Stacey Asheim, 35, of New Town, started taking kratom in May. She is diagnosed with Crohn's disease, fibromyalgia and arthritis. For six years, she was in pain management and took high doses of narcotics.
"(Narcotics) changed me, and not in a good way," she said. "There were days where I would not get out of bed. I have two young kids."
Asheim started researching kratom online and found a good vendor. She no longer takes any prescription medications and said she's able to work normal hours as a service manager for a mechanic shop.
"It has changed my life," she said. "I am so thankful that I found it, and I don't know where I would be without it — probably still in bed."
Purchasing kratom
Kratom can be purchased in bulk online, with some prices started at about $20.
Ryan Loeb, owner of Tokes "R" Us tobacco shop in Bismarck, said he's been selling kratom for about 2.5 months. 
Loeb said when he opened his shop about eight months ago, people suggested he sell kratom. He did some research online and decided to start selling it. The product is now the No. 1 thing he gets phone calls about, and he sells at least one 50-gram bag a day.
In Loeb's shop, he has various types of kratom with names such as Maeng Da and White Vein Indo, which are based on different stems and veins in the leaves. He labels the products as "for botanical use only" and said some people can use it for face creams and shampoos.
Loeb said he is aware of the FDA's warnings and keeps updated on kratom news. However, because the substance is not illegal, he plans to keep selling.
"If it becomes illegal, then it's off the shelves," he said.
Like coffee
Sticha, a kratom user in Bismarck, said kratom has helped him kick his prescription pill habit, helps lift his mood and eases his anxiety.
Sticha said he believes kratom may be addictive, but in a way similar to coffee. He mixes kratom with orange juice and drinks it about once every four to six hours. If he misses a dose, the worst symptom he gets is a headache.
Kratom said he believes there is misinformation on kratom and is not concerned about deaths linked to the substance, which he had not heard of before.
If kratom were to become unlawful, Sticha said there's a possibility he could return to prescription pills, or he may resort to purchasing it illegally.