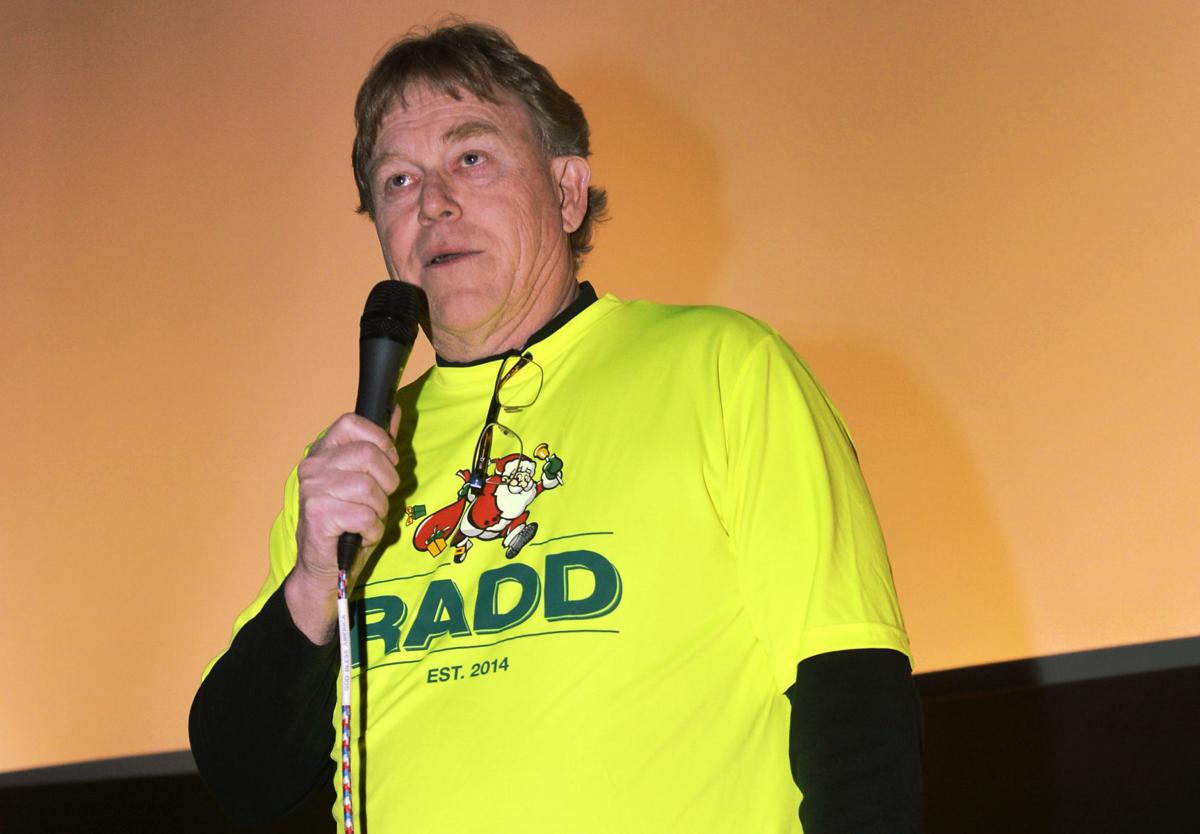 Almost five years ago, South Central District Judge David Reich started a running club that has resulted in some unlikely friendships.
Tired of seeing a recurrence of people with alcohol and substance use disorders in court, Reich started the group, Runners Against Destructive Decisions, or RADD.
The group started small, but has grown to include former inmates, people struggling with addictions, an addiction counselor and a defense lawyer.
"You really form attachments. We're just friends," Reich said, of the people in RADD.
Reich said he had heard about the success of other running clubs across the country when he decided to start his.
"As a judge, I saw people with addiction and they kept coming back, and I thought, well, we should do something different with these people; we need to change something," he said.
Through the club, Reich got to know Los Angeles County Superior Court Judge Craig Mitchell, who started a running group after visiting the Midnight Mission, a nonprofit located on skid row in downtown Los Angeles.
Mitchell is featured in the award-winning documentary, "Skid Row Marathon," which chronicles Mitchell's experience with runners in his group. On Monday, the film was showcased at Grand Theatres in Bismarck. The showing was sponsored by the Tribune, RADD, Grand Theatres and Image Printing. 
You have free articles remaining.
Mitchell has brought some runners in his group to participate in international marathons, including at Ghana, Rome and Jerusalem. In October, Reich said he hopes to send two runners from RADD to join Mitchell and the Midnight Mission Running Club in Ecuador.
Reich said he aims to raise $6,000 to send long-time runners Jack Beck and Joseph Jahner. On Monday night, they raised more than $900.
"I'm so proud of these guys, and I really hope we can get them to Ecuador," Reich said.
Beck said he's been running with RADD for almost five years, or since the group first formed. RADD has helped him stay clean.
Alicia Standish said she's been running with the group since she got sober 16 months ago.
"I remember finding out about (RADD) through treatment and ... at first was like, yeah, I'm going to go run with a judge, my (probation officer) is going to be super proud of me. But the more I kept coming back, the more it became like meditation to me," Standish said, adding that running gave her purpose and accountability.
Jahner, who's been running with RADD for about two years, said running has not only helped him develop a healthy lifestyle, but it's a good outlet for anger and stress.
"I was caught up with addiction and that lifestyle in incarceration. I was desperate to change," he said. "Running has changed my life."
RADD meets three times a week, and a typical run is a 5K, or 3.1 miles. They run year-round, heading to the indoor tracks in the Bismarck YMCA when temperatures dip too low. Afterward, they have coffee and bagels at the Y.
Since 2014, RADD has hosted its signature event called the Santa Run to raise funding for the program. RADD will use money raised to purchase shoes and pay marathon registration fees for committed runners in the group. The Santa Run is held the second Saturday in December.