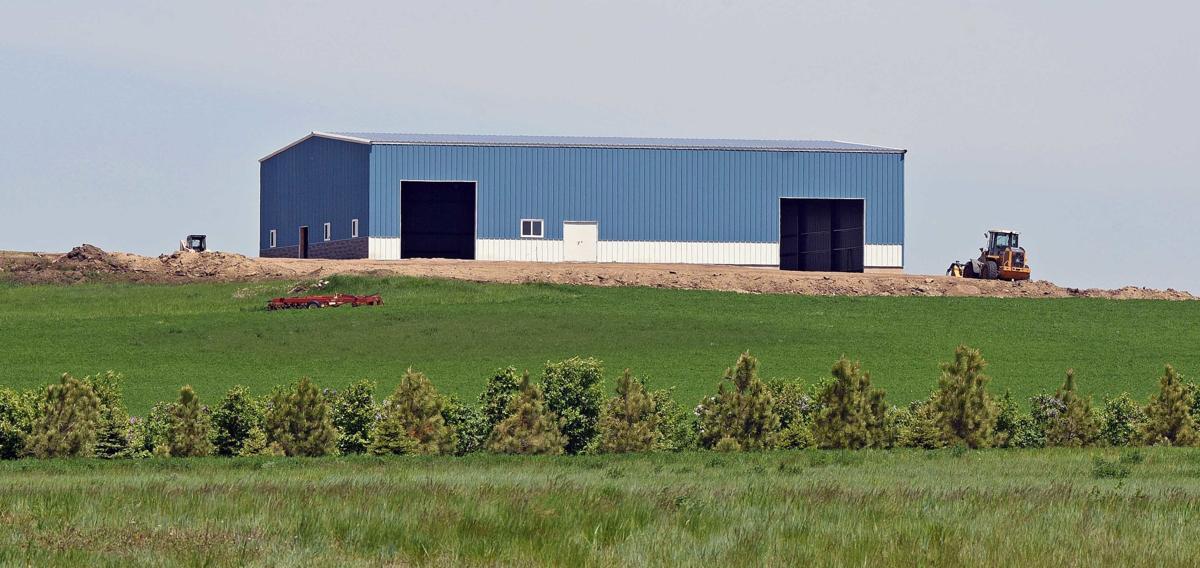 A livestock sales pavilion being developed in northeast Bismarck has won its appeal of a city determination that would have restricted the number of animals it could have on its premises.
The Board of Adjustments on Thursday voted in favor of George Land LLC, which had disputed a city zoning determination in February that Bismarck Livestock Auction Market could classify as an animal feeding operation. That meant the business could operate as a sales barn, but only as long as it limited the number of animals on site. That would have severely limited the operation, according to its attorney. 
Unless the city appeals the board's decision, developers Jess George and Dean Ulmer can now carry on their planned sales at Bismarck Livestock Auction Market on 80th Street with no restrictions on cattle numbers. They plan to host weekly auctions after construction is complete in August, with about 65,000 cattle going through the pavilion annually.
A business is considered an animal feeding operation if it has more than 299 animals for 45 days in a 12-month period, does not have pasture or crops managed for grazing, and has animal waste that accumulates.
Bismarck Livestock Auction Market has "30.75 acres are alfalfa, pasture, perennial alfalfa and hay land" and a containment pond that can handle "270 days' worth of runoff and not affect state or federal waters," said Christopher Nyhus, attorney for the developers.
The city approved the final site plan for the livestock auction in October 2018. After a public informational hearing in January, some members of the public raised questions about traffic, odor, mud and drainage systems. City officials then consulted the state Health Department.
Officials "obtained additional information that we did not have prior to that, that although it was a livestock sales pavilion, it was also subject to the requirements for an animal feeding operation," said Kim Lee, the city's acting director of community development and planning manager.
Lee and Nyhus disagreed over whether other livestock sales pavilions in North Dakota are classified as animal feeding operations.
Thursday's hearing was lightly attended. It was open to the public but public testimony was not allowed.
Be the first to know
Get local news delivered to your inbox!