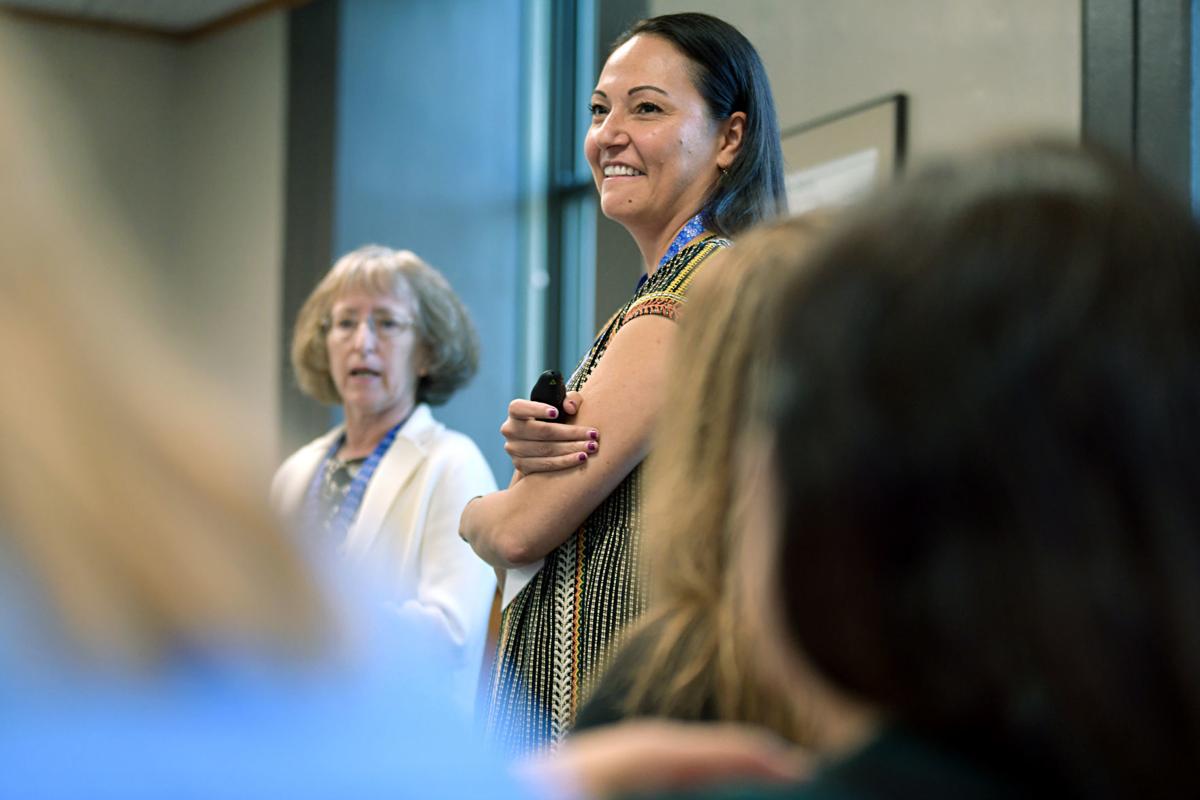 North Dakota educators who responded to a recent survey say they could use more tools to help them better serve Native American students.
That was one of the topics discussed at the sixth annual North Dakota Indian Education Summit, which saw record turnout this year, with more that 180 people registered for the two-day event in Bismarck.
The summit, which began in 2014, is put on each year by the North Dakota Department of Public Instruction as a way to provide teachers and administrators with resources to improve the educational outcomes of Native American students.
This year's summit continued a focus on integrating Native American cultures in North Dakota schools. More than 20 breakout sessions were offered at the event, which continues Friday.
You have free articles remaining.
At one session Thursday, education researchers Ceri Dean and Mandy Smoker Broaddus presented the results of a recent survey of North Dakota teachers and administrators that identified the needs of Native American students in their schools.
The survey is administered annually. The results were analyzed last year and used to create an "action plan," which identifies a variety of resources for educators, such as research articles.
Survey respondents identified several needs to better serve Native American students, including more training in culturally responsive teaching and tips to engage with Native American communities.
"These were areas where a lot of people were saying, 'We really have a strong need in this area, we need resources, we need strategies, we need tools,'" said Dean, who works for the Regional Education Lab Central, a federally funded education research center.
Lucy Fredericks, the state's Indian/multicultural education director, said the Department of Public Instruction is piloting the Essential Understandings project at three elementary schools in Bismarck, but the goal is to eventually get the curriculum in all North Dakota schools.