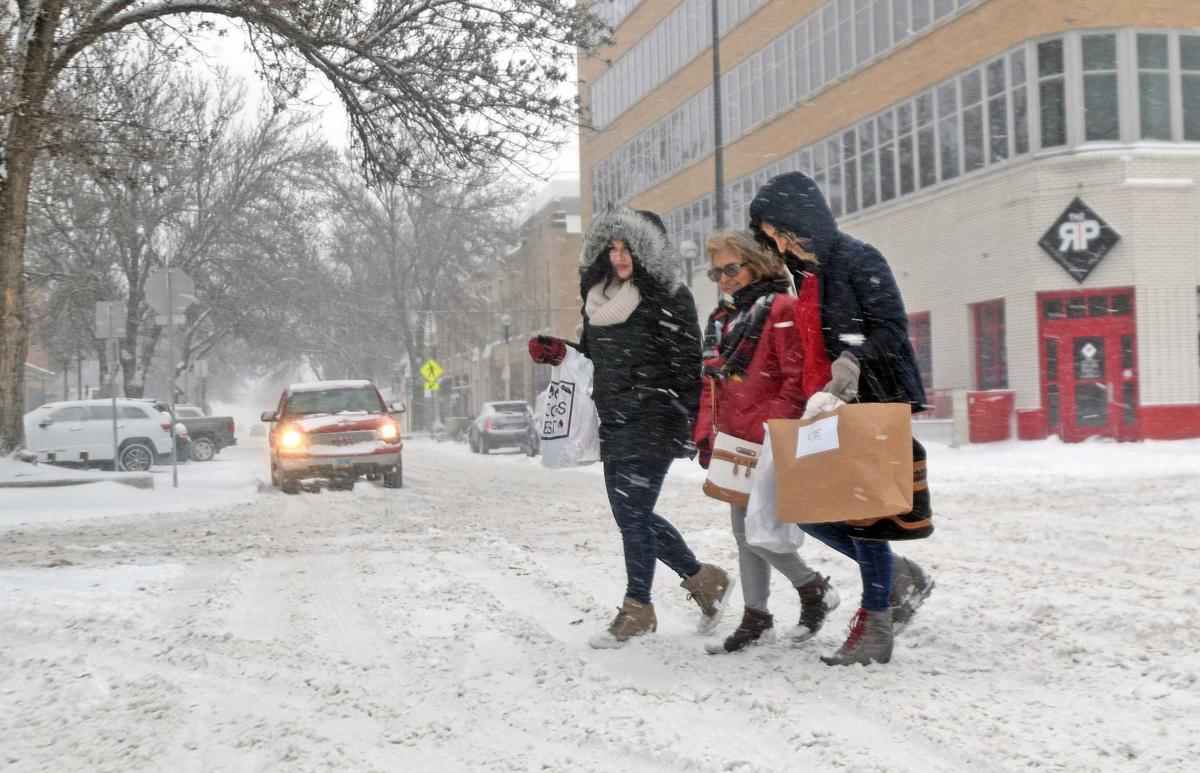 An east-moving winter storm dumped heavy snow on Bismarck on Saturday, while places in western North Dakota reported measurable ice accumulation.
Heavy snow spread into south central and southeastern North Dakota, leaving 8 inches in Ashley by 8 a.m. Saturday, National Weather Service meteorologist Alex Edwards said. Bismarck could see 8 to 10 inches from the storm, he said. The city had about 7 inches by midafternoon.
"Anywhere along the south we've seen 6 to 10 inches of snow reports this morning, and then as it's continuing through the day we'll definitely see reports later on of more than that," Edwards said. 
The North Dakota Highway Patrol and the Department of Transportation issued a travel alert Saturday for southeastern North Dakota due to blowing snow.
Most roads in western North Dakota had ice or compacted snow, according to the state's online travel information map.
Edwards said weather reports from Portal and Minot in northwestern North Dakota noted ice accumulation -- as much as a quarter-inch -- mostly on elevated surfaces but still causing some slick roads and travel hazards.
You have free articles remaining.
"That was an kind of an aspect where we weren't expecting quite as much ice and a little more snow, but the changeover took a little longer than expected and so roads were more icy than snowy for a good portion of this morning," Edwards said.
There were no immediate reports of any widespread power outages. The PowerOutage.us tracking site reported only a few dozen utility customers in the state without electricity at midafternoon.
The storm was expected to leave the state by the overnight hours.
By 2 p.m. Saturday, Bismarck police had responded to eight crashes, and Mandan police had responded to one crash and two stuck vehicles.
A few flights at the Bismarck airport were delayed or canceled.
The Mandan Progress Organization postponed its Santa's Arrival event that had been set for Saturday in conjunction with Small Business Saturday to encourage people to shop locally.
The next week should be dry with mild temperatures in the upper 20s to the 30s. Monday and Tuesday could warm up to near 40, Edwards said.