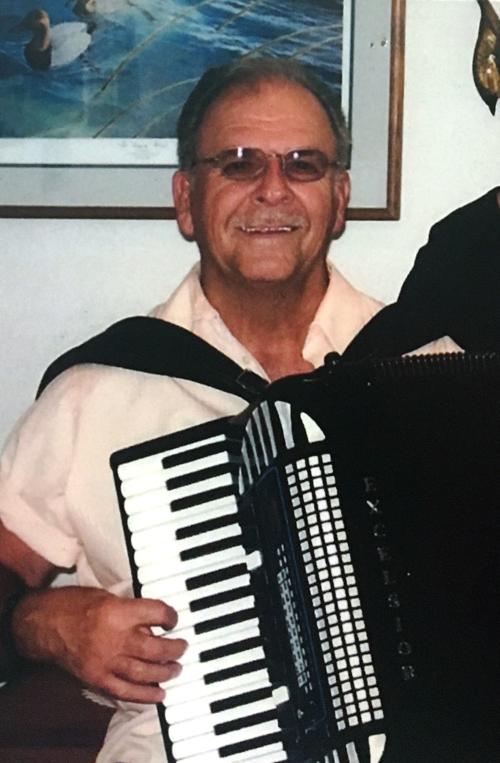 A Bismarck man who was struck and killed in a crash on Tuesday while riding his bicycle in north Bismarck is remembered as a loving family man with an affinity for music.
Don Hruby, 76, was struck by a vehicle driven by a 17-year-old girl Tuesday afternoon, according to police. The girl drove her vehicle onto the sidewalk and struck him.
Cori Radke, Don Hruby's daughter, said her father was "a hard worker," who "always wanted the best for everybody."
Don Hruby enjoyed playing the accordion, and often visited local nursing homes to play for the residents there, she said. 
Radke said her father and mother, Lou, started their band, The Don Hruby band, years ago, and they played at wedding dances, anniversaries and other events.
After her father retired in 2007, he wanted to continue to play music and started playing at the nursing homes and assisted living facilities, often a few times a week.
"(The residents) looked forward to him," said John Hruby, Don Hruby's cousin.
Don Hruby grew up in Wilton, and he farmed, raised cattle and pigs before getting a job at the Falkirk Mine, according to his family.
He has four children, one who died at a young age, eight grandchildren and four great-grandchildren. Her father was "Mr. Perfectionist," but still loved to joke around with people, Radke said.
"His Ukrainian heritage was very, very important to him," she said.
Bismarck police continue to investigate the crash, and said they will not be releasing the name of the 17-year-old girl.
John Hruby said he and his family are "doing good" since the crash, and he said they feel remorseful for the girl involved.
"We actually feel more sorry for the young girl," he said. "Her whole life changed in an instant."
Don Hruby's family asked that any donations instead be made to a local nursing home in his name.
Be the first to know
Get local news delivered to your inbox!