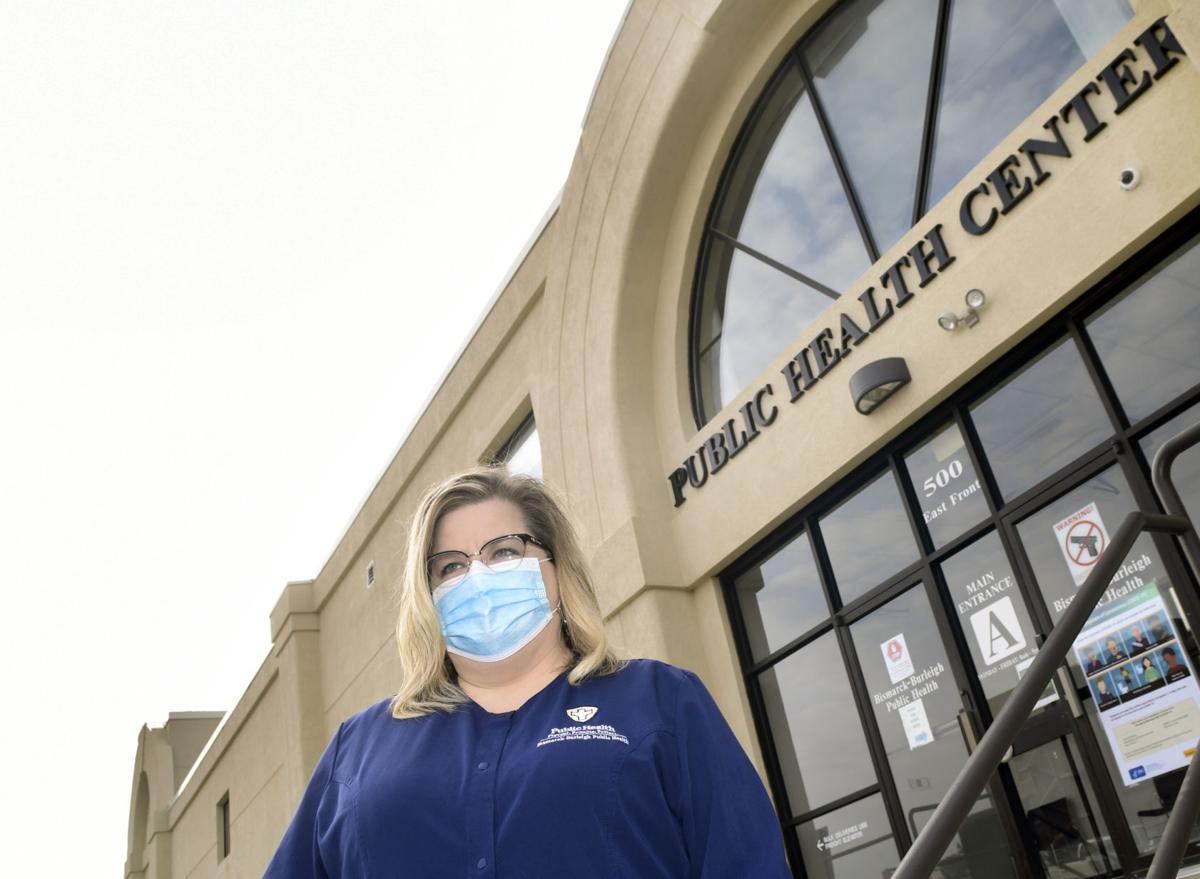 Bismarck-Burleigh Public Health Director Renae Moch says she has been the target of personal attacks because of her work responding to the COVID-19 pandemic.
"I've been called names. I've been called a tyrant. I've been called a Nazi," Moch told the Bismarck City Commission Tuesday. "I am doing my job as the public health director for Bismarck and Burleigh County. I am doing the best that I can through a pandemic, and I am so dang proud of our staff that have been at this since March.
"The hearts in the windows and the love and the 'we're all in this together' that was in March has faded away to vulgarity and rude untruths that is just beyond my comprehension."
An audience member booed Moch at one point during her comments, and was told to stop by Mayor Steve Bakken.
Moch sits on the Burleigh-Morton COVID-19 Task Force steering committee and coordinates meetings. The task force has no authority to enact mandates or laws. It can make recommendations to local governments which then choose whether to implement them.
The task force on Sept. 4 recommended local governments mandate masks, but city and county commissions did not enact mandates. Gov. Doug Burgum formed the task force in July in response to a rising number of COVID-19 cases in Burleigh and Morton counties.
Moch said she has become the face of the task force and therefore the recipient of "displaced aggression," mostly through social media. She doesn't understand why she has become a "point of contention."
Some Bismarck residents at Tuesday's city commission meeting remarked that Moch is not an elected official. The task force includes several local elected officials, Moch said, including Bakken, Burleigh County Commission Chairman Jerry Woodcox and Morton County Commission Chairman Cody Schulz. Physicians, educators and people who work with vulnerable populations are also part of the task force. The group is working together to reduce the spread of COVID-19 in the region, Moch said.
As the general election nears, Moch said public health has been increasingly politicized.
"It's not about health," Moch said. "It's about politics."
The harassment public health officials are seeing is new territory, said Mary Korsmo, executive director for the North Dakota State Association of City and County Health Officials. She added that public health administrators are typically doing their jobs in the background, but they have been stepping up to respond to the pandemic.
Local public health directors throughout North Dakota and across the country have been harassed on social media, Korsmo said, but many in the state have been so busy that they don't have time to focus on it.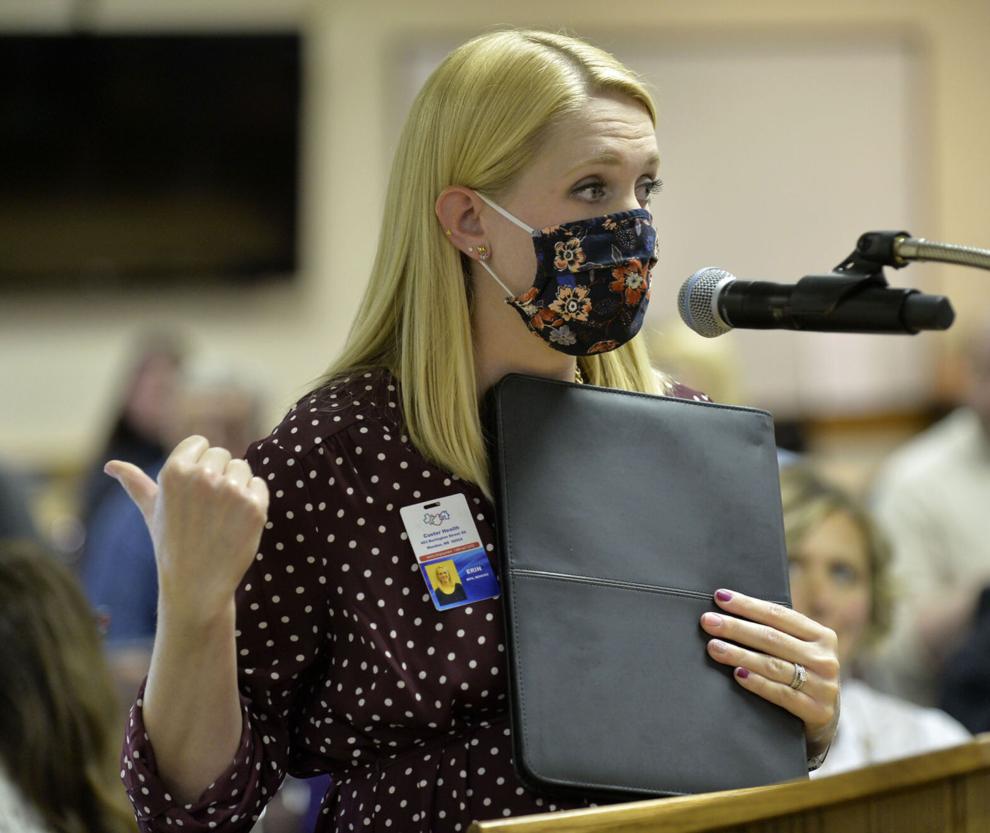 Custer Health Administrator Erin Ourada told the Tribune she has not experienced any personal attacks, but sees it as a possibility.
"Public health is not really a desired group of people to hear from right now," Ourada said. "What we're trying to do to keep the community safe, the community doesn't want to hear."
At a press conference Wednesday morning, Burgum addressed the shift in attitude since the pandemic began in March, saying that people are reacting to prolonged periods of stress. Burgum said people have always used free speech to protest the government and called it a healthy element of democracy but expressed concern with the role social media is playing in reactions to the pandemic.
"There's a certain amplification that comes with social media," Burgum said. "Some of the platforms are designed not for nuance, not for understanding, not for empathy, but are designed to amplify conflict. At some level, we have to try to regain connection to our own humanity. I call for people to deepen their curiosity, to really understand other people's point of view as opposed to seeking out information that reinforces their own viewpoint or bias."
Residents who spoke at Tuesday's meeting described being sick of the pandemic and measures they considered infringing on their freedom.
"I'm sick of the pandemic, too," Moch said. "We've been on the front lines since March."
The public health department has not closed or worked from home since the beginning of the pandemic, she said.
"We are working to save the lives of the individuals speaking out against us," Moch said.