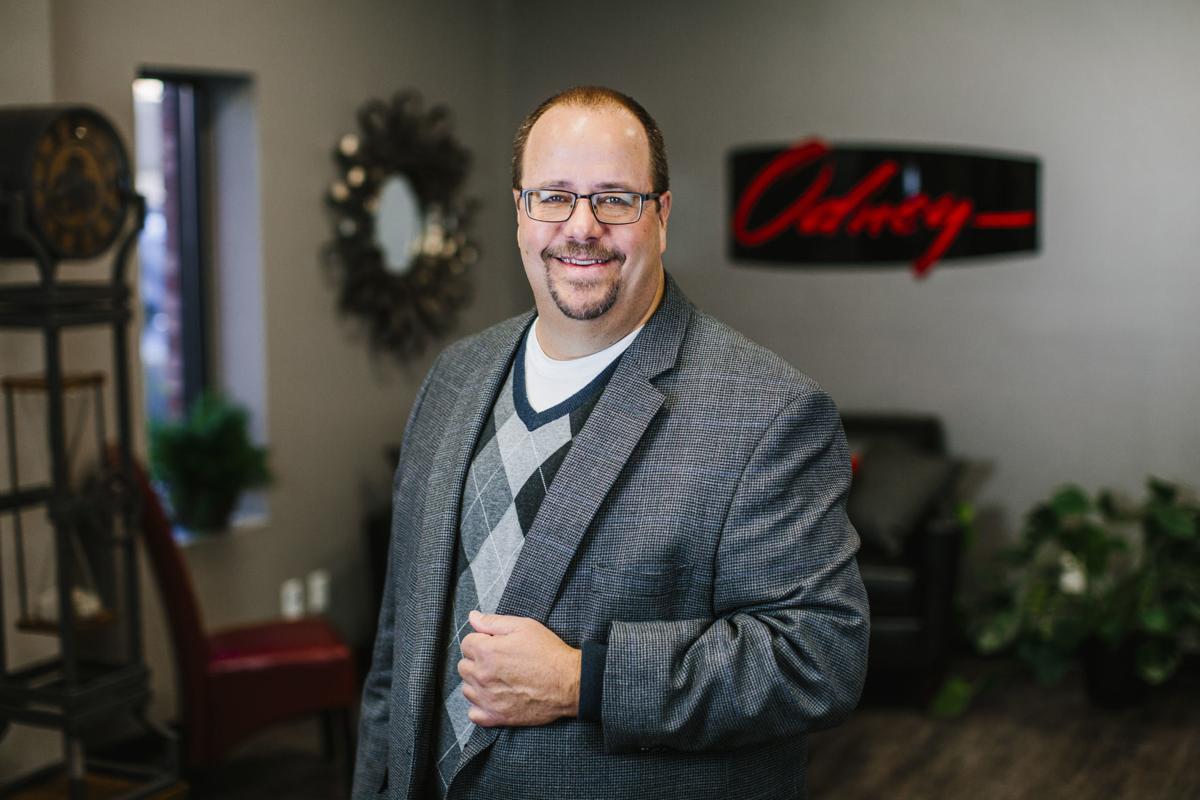 Pat Finken knows his way around North Dakota.
The mover and shaker from Douglas who built Odney into a premier advertising agency and who worked on campaigns for both of North Dakota's U.S. senators made many friends across the state that turned into clients over the course of his 30-year career with the firm.
"The first account I signed after I came in as partner was Coca-Cola. I had a friend who was regional rep, and we did some creative for them that started regionally and ran nationally," Finken said in an interview with the Tribune. Since then, "We have had a lot of success and done a lot of remarkable things."
Finken officially retired and stepped back into an advisory and consultant role with Odney on Jan. 1, following the sale of his ownership shares to a group of employees last March.
"Pat has built an incredible organization. Our challenge now is to live up to his standards and continue to build upon the legacy he left for us," said Don Larson, Odney president.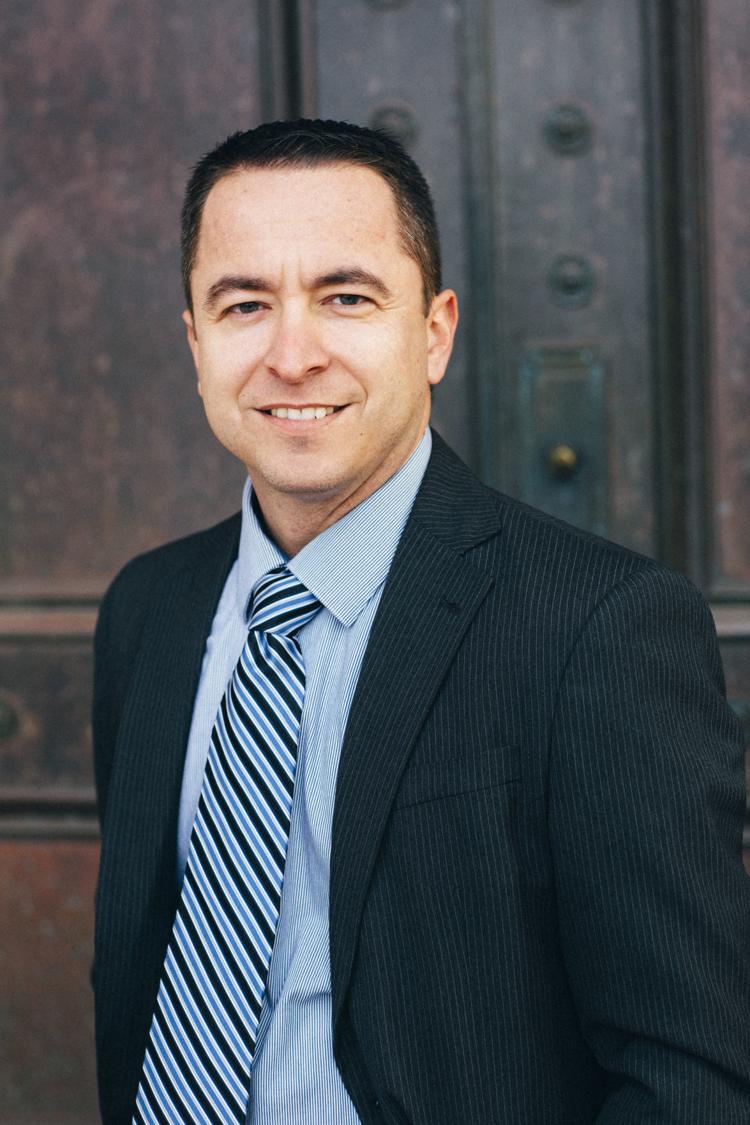 Odney, once named the "Top Shop" in the state by Adweek, a notable advertising trade publication, saw its billings grow from just under $1 million to over $20 million during Finken's tenure with the firm.
Finken came on board with Odney as a partner to founder Jim Odney in 1990, following the completion of his degree at Minot State and a 12-year stint in Minot doing sales, management and some radio work for Reiten Broadcasting, now known as KX News. Rapid growth within Odney's business in both Minnesota and North Dakota led to an amicable split of the firm between the two partners in 1996.
"I was focused on North Dakota, he was focused on Minnesota, so we split the company in two. I kept the North Dakota piece and he (Jim Odney) kept the Minnesota piece," Finken said.
Odney made several key acquisitions over the years, including Graphic Traffic, DH Research and I-Net Technologies, to expand its capabilities in web design and primary research.
Several of his advertisement campaigns went national over the years, including work for Taco John's, Coca-Cola, and one for a labor group out of Tacoma, Wash., that ran during a World Series.
His favorite campaign, however, was one that any North Dakota resident would recognize. Finken worked on the "Legendary" branding campaign in the early 2000s for use on tourism and state government materials that has seen long staying power. It has since been slightly tweaked to "Be Legendary."

You have free articles remaining.
"The Legendary campaign was really the first major, research-driven branding campaign that the state had done. The work that went into creating that and the research that drove it was really impactful and served us well," said Sarah Otte Coleman, tourism division director.
She got acquainted with Finken in the late 1980s or early 1990s and said she's always respected his work.
"He always cared, and that's what you really want. You don't want somebody who's just going to sell the newest, greatest thing to get attention and win awards. You want somebody who's really focused on doing the right thing and moving the bar and measuring it," Coleman said. "We just have considered him a great partner."
He's influenced state government in other ways as well. Twice in his career he's taken leaves of absence from Odney to serve as a campaign manager and media adviser to top Republican campaigns: once in 2000, to help out childhood friend and now U.S. Sen. John Hoeven defeat Heidi Heitkamp to become governor, and again in 2018, when he helped Kevin Cramer defeat Heitkamp for her U.S. Senate seat.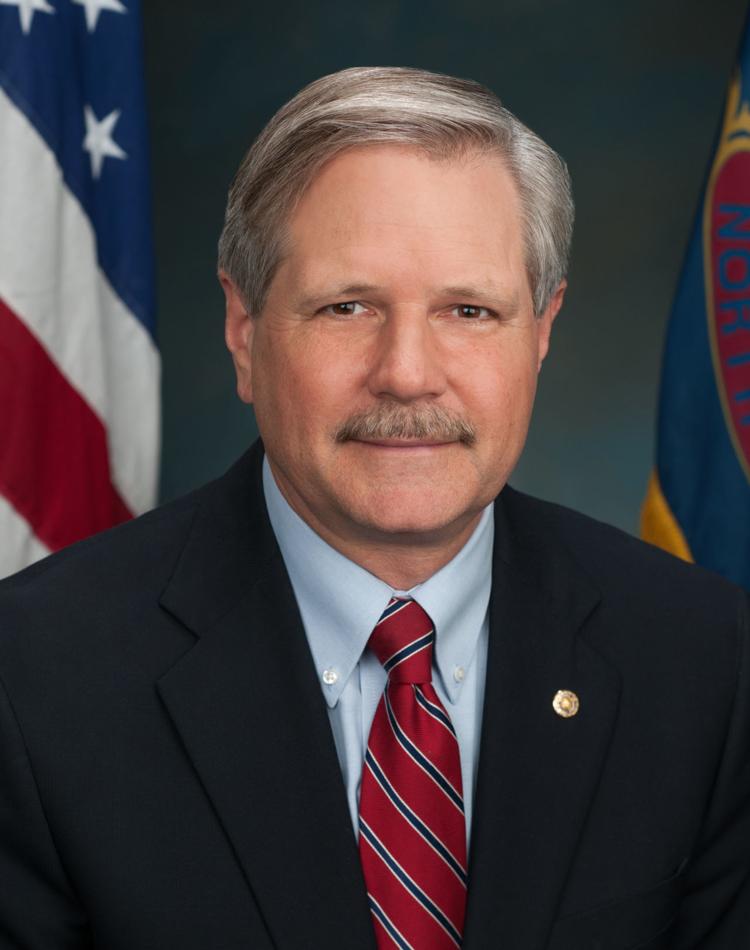 Hoeven said Finken was a frequent supporter of North Dakota Republican candidates, and a "great guy, very outgoing."
"When I decided to run for governor, he was just a natural to be my campaign manager" alongside co-campaign manger Carol Olson, Hoeven said, adding that Finken is a champion for business in rural America.
Finken served on the board of directors for the U.S. Chamber of Commerce, a business-oriented lobbying group, for six years in the 2010s.
"His roots go back to rural North Dakota and he understands the challenges of running a business in a small town," Hoeven said.
Odney President Don Larson, who has also worked as a campaign manager on one of Hoeven's governor's races and two of his Senate races, said Finken has great intuition and ideas when it comes to advertising, but didn't realize how good of a leader he was until he went to work for Odney.
"It's a fun place to work. We've got a great team that he's put together here through the years. We're not only colleagues, but we're a family here, and that's because of his leadership," Larson said.
Finken has also been recognized for his philanthropic work. He was nominated for the Tribune Awards in 2018 for his role in establishing an emergency homeless shelter after Bismarck's only shelter closed in October 2017.
He said it feels bittersweet to step back from a successful business he helped build, but feels gratitude for the opportunities the state gave him.
"I really am grateful to the people I've worked with all these years: the clients and my friends and family," Finken said. "It's been a fun ride."
Finken, 62, is a snowbird, and is spending the winter in Arizona golfing and working on a few special projects. He and his wife, Lori, have two adult children, Erin and Alex.