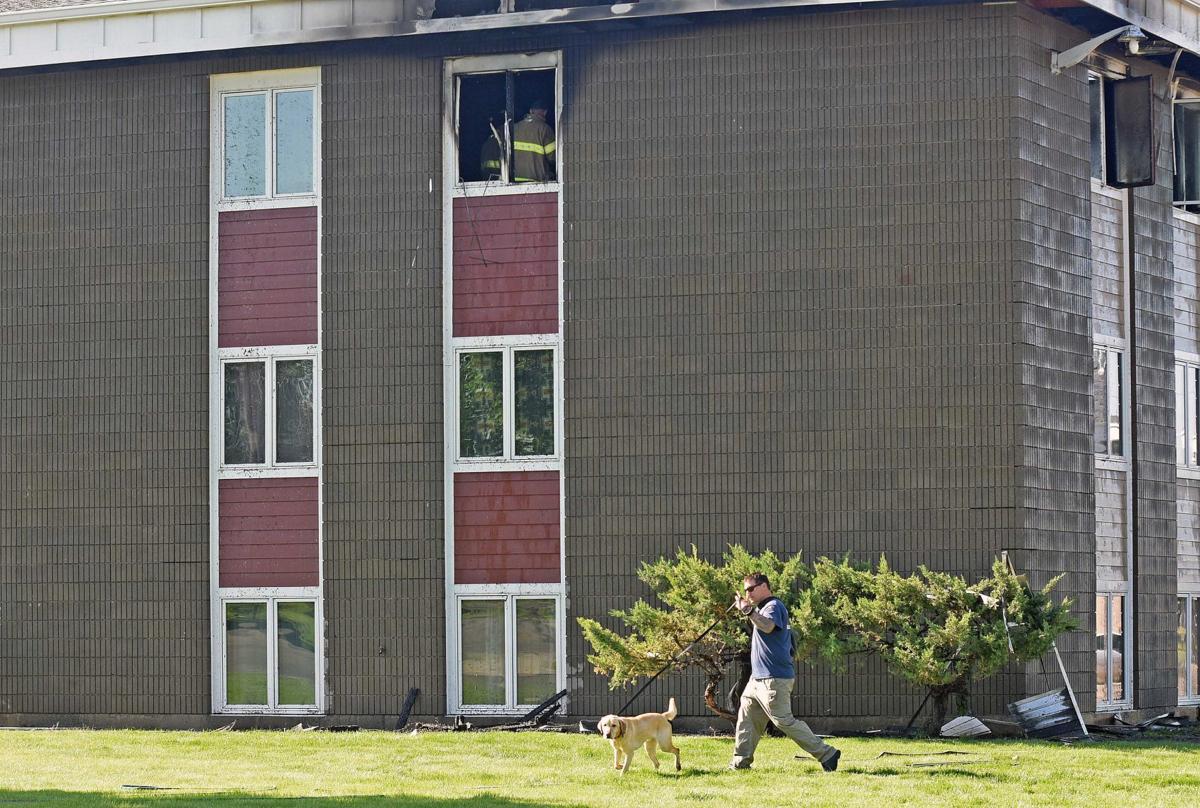 A Grand Forks man accused of starting a June fire that extensively damaged a Bismarck apartment building and displaced residents will spend 1 ½ years on probation after pleading guilty to charges reduced under the terms of a plea agreement.
Eduardo Rodriguez, 46, originally was charged with arson and two criminal mischief felonies after police said he started a fire at Washington Court on South Washington Street. The arson charge was reduced to misdemeanor reckless endangerment when lab tests about the origin of the fire were not conclusive and Rodriguez' substance abuse on the night of the fire made intent difficult to prove, Burleigh County State's Attorney Julie Lawyer said Friday.
The June 5 fire caused more than $300,000 in damage to the apartment building. Rodriguez allegedly told police that he accidentally started the fire when he dropped a cigarette after falling asleep on a couch. Police discounted the theory, saying evidence didn't back it up and that under such conditions Rodriguez would not have survived the fire. There were distinct burn patterns, and a K-9 detected ignitable substances at the apartment, Lawyer said, but the fire was so hot it might have burned evidence away, producing lab results that were not conclusive.
Rodriguez did not live in the building. He told police he was being chased when he went to the apartment, and for the same reason broke into the nearby Pier 1 Imports business after fleeing the apartment building.
You have free articles remaining.
Rodriguez doesn't deny he was under the influence of drugs and alcohol on the day of the fire, defense attorney Scott Rose said. He passed out or fell asleep with a cigarette in his hand, and the room was in flames when he awoke.
"He simply does not recall much of that night," Rose said.
Being under the influence is not an excuse but explains that the fire was started through an accidental act; there has to be intent for an act to be considered arson, he said.
Rodriguez pleaded guilty to the reckless endangerment charge and three other misdemeanors. South Central District Judge Douglas Bahr sentenced him to three years in prison, suspending all but 254 days and giving him credit for that amount of time served. He ordered Rodriguez to spend 1 ½ years on probation. He must also make make restitution for damage done at Pier 1 Imports. A restitution hearing will be held in the next 60 days.
Rodriguez was on probation in Grand Forks County at the time of the fire after pleading guilty to terrorizing in May. A petition for revocation was filed in June.