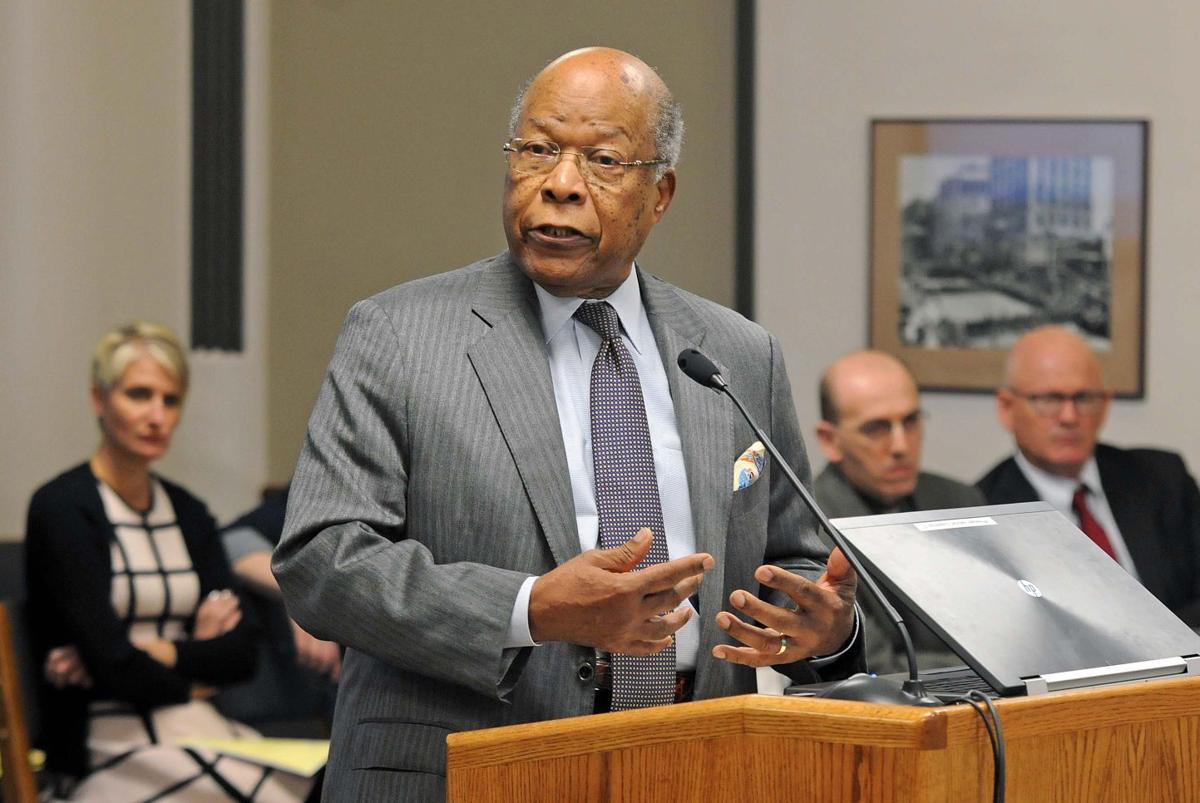 Dr. Louis Sullivan, former secretary of health and human services who served under President George H.W. Bush, spoke with legislators in Bismarck Wednesday about licensing dental therapists in North Dakota.
Dental therapists or mid-level dental providers are comparable to nurse practitioners and physician assistants. They work under the supervision of a dentist and provide a limited scope of routine dental services, including cleanings, fillings and simple extractions.
Dental therapists practice in Alaska and Minnesota and are lauded for their ability to provide care where dentists might be in short supply. In North Dakota, 40 percent of counties have only one dentist or none at all.
Sullivan appeared before the Legislature's interim human services committee to advocate for allowing dental therapists to practice in North Dakota, which he says will help alleviate strain on dentists and expand dental access to underserved populations, especially in rural areas of the state.
"Like so many states, North Dakota has a problem with providing care, particularly in rural areas," Sullivan told reporters after his testimony.
Sullivan is the chairman of The Sullivan Alliance to Transform Health Professions, an organization that aims to increase diversity of health care workers. He's also the founding dean of the Morehouse School of Medicine in Georgia.
In his testimony to legislators, Sullivan highlighted the importance of dental care and overall health, as well as the current scarcity of dentists and using of dental therapists to fill those gaps.
"We do have a shortage of dentists, and I support training more dentists, but the extent of the need for dental care is not going to be met by training … more dentists," Sullivan said. "We need to expand the capabilities."
Last year, state lawmakers considered legislation that would establish a mid-level therapy model to get more dental workers in rural communities, including Indian reservations. The bill failed to pass 6-40.
Dental therapists have faced opposition from the North Dakota dental community, who often cite patient safety concerns and the ability to provide quality care.
Brent Holman, executive director of the North Dakota Dental Association, said he hasn't seen enough studies and evidence that show the effectiveness of dental therapists.
"Our thought is it's still a premature concept," Holman said.
Other states considering dental therapy legislation include Vermont, Kansas, New Mexico and Washington.
Minnesota started licensing dental therapists in 2009, following Alaska in 2004. Maine passed a similar measure in 2014.
Sullivan compares dentists' concerns over dental therapists to changes in medicine with regard to doctors incorporating physician assistants and nurse practitioners into their practices.
"Their capacity in terms of the number of patients that they see really has increased," Sullivan said.
"As our dental colleagues begin to see this and understand it more, I'm sure they'll come around because we went through the same process in medicine 30, 40, 50 years ago," he said.