At a press conference in New Town on Friday, the family of Olivia Lone Bear said they would like to help develop a comprehensive missing persons protocol for tribes.
The search for Olivia Lone Bear, who went missing Oct. 25, got off to a slow start, the family said. Family members requested their tribal police department conduct a thorough water search, but they said one was never done.
"There's a lot of red tape and hoops you have to jump through to even get (an investigation) rolling," said Matthew Lone Bear, Olivia Lone Bear's brother. "We want to kind of streamline that so it's not so difficult."
On Tuesday, the body of Olivia Lone Bear and the truck she was last seen driving were pulled out of Sanish Bay on Lake Sakakawea.
Scott Davis, executive director of the North Dakota Indian Affairs Commission, said his office plans to discuss drafting missing persons guidelines for tribes and other ways to improve searches, such as expanding the state's Silver Alert program.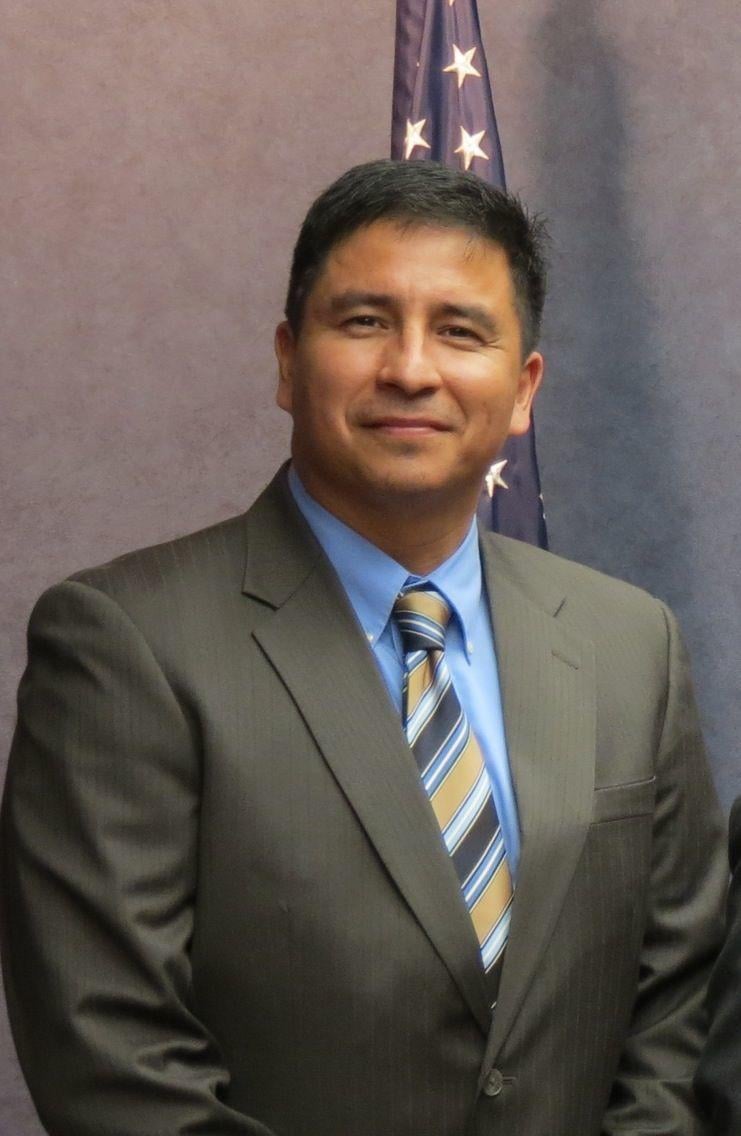 "The biggest thing for Indian Country is that ... there is not a template out there to follow," Davis said. "I think we recognize that and we're trying to craft a template, if you will, for missing persons."
Volunteer searches
This past fall, Keith Cormican, of the nonprofit Bruce's Legacy, went to New Town with sonar technology to search Lake Sakakawea for any trace of Olivia Lone Bear.
Cormican founded Bruce's Legacy in 2013, an organization that helps families and law enforcement departments recover drowning victims. In 1995, Cormican's brother, Bruce, died trying to recover a drowning victim in a creek in Jackson County, Wisc. To date, Cormican said his organization has recovered 26 drowning victims.
Cormican said the tribal police department requested he and his group assist in the search in the fall. Because they were looking for a vehicle, they went to all the boat landings and other areas where a vehicle could be launched from the shoreline. He said they were unable to access the bays, which were frozen.
"Where they actually found her, that whole bay, was frozen in when we got there last year," Cormican said.
Lissa Yellowbird-Chase, founder of the Sahnish Scouts of North Dakota, said she and other volunteers with her group went to New Town last week to search the bays Cormican missed. With her boat and sonar technology, Yellowbird-Chase started with the boat landings.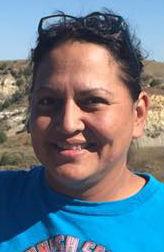 "It's the easiest way to get rid of a vehicle — (you) kind of go with the obvious," she said.
On Friday, they located what looked to be a vehicle under water, and Yellowbird-Chase sent sonar pictures of it to Cormican, whom she has worked with before in searches.
"We just kind of assumed that, if, at a minimum, we find the truck, it may lead to clues as to where she was at," she said. "We just wanted to find the truck."
Cormican reviewed the pictures and was certain it was a truck.
Both Yellowbird-Chase and Cormican have scanned Lake Sakakawea before for other victims. Cormican said his first search was in New Town in 2013, when they recovered the body of Scott Eagle, 50, who drowned near Four Bears Casino.
Yellowbird-Chase said she and Sahnish Scouts volunteers searched Lake Sakakawea and most of Lake Audobon in 2013 for the body of Ron Johnson, who went missing near New Town.
"We never found him, but (Olivia Lone Bear's) case proves that we need to go out there and do it again," she said. "Nobody thought that truck would ever be that far out. It was just kind of an eyebrow-raiser."
Finding ways to improve
Davis said his office was asked by Three Affiliated Tribes Police to assist in the search for Olivia Lone Bear. His office helped coordinate bi-weekly conference calls with the various federal, state and tribal entities involved.
"It was a multi-agency effort, make no doubt," Davis said.
The case proved there is a need for a better protocol to help tribes with missing persons searches. In a couple weeks, Davis said his office will "debrief" with tribal leadership to determine what can be improved.
"We had to debrief on this stuff: What did we do well, what didn't we do well, what resources did we have, what resources do we need, is there a policy that prevented us from doing something?" he said.
He said he would also like to look at ways to expand the state's Silver Alert Notification system. Currently, Silver Alerts only cover elderly and vulnerable adults and minors with developmental disabilities who have been reported missing to law enforcement. Davis said he hopes it could used for all missing persons, on and off-reservation.
If some type of alert had been issued in Olivia Lone Bear's case, Davis said he believes the outcome may have been different.
"Those first 48 hours are crucial," he said.
He also said tribes need to also assess the equipment and technology they have for search and rescue.
Despite the Indian Affairs Commission's willingness to draft guidelines for tribes, Matthew Lone Bear said he and his family still plan to draft their own protocol tribes can use in the event of a missing person.
"We're willing to work with anybody that's willing to do this, by all means, but I feel we need to do our own first," he said.
In regard to his sister's death, Matthew Lone Bear said he and his family will continue to work "as vigilant as ever" to determine what happened.