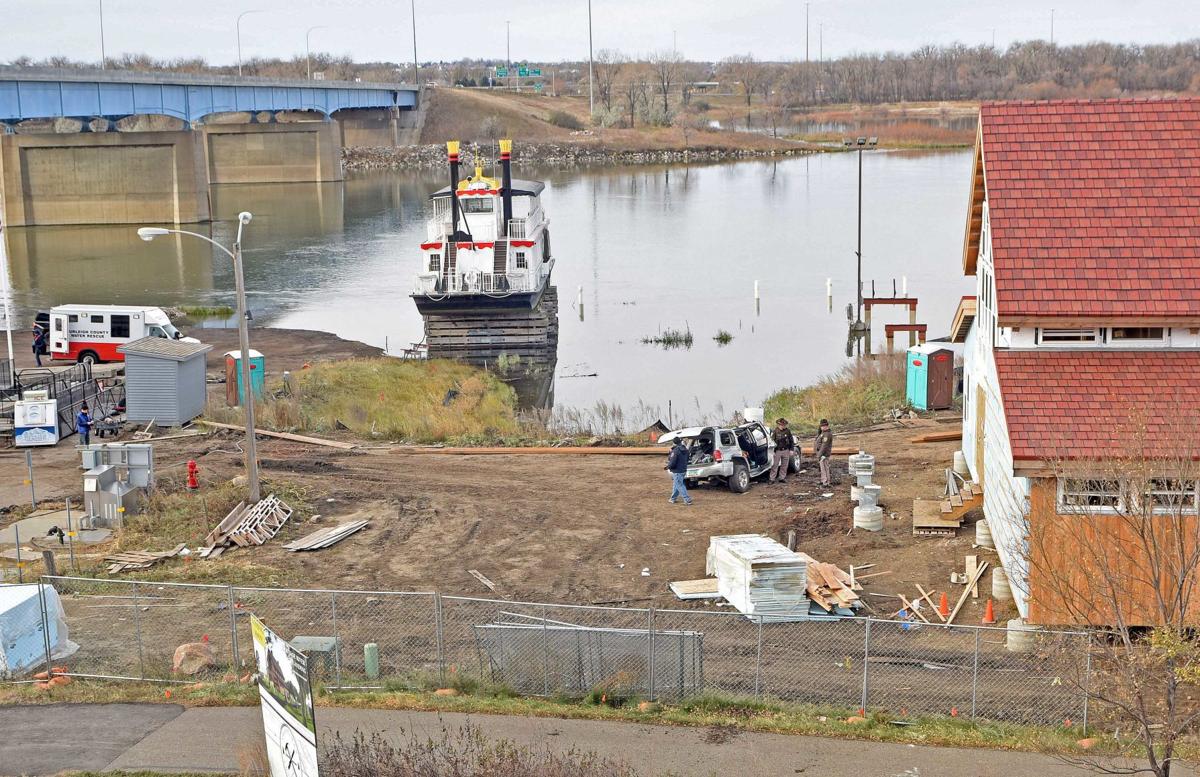 The driver of a vehicle that left Interstate 94 and went airborne near the Grant Marsh Bridge on Nov. 2 was sentenced Monday in Richland County to 1 ½ years behind bars for a probation violation.
Chozey Schumacher, 24, of Strasburg, was the driver of a westbound 2003 Dodge Durango that went into the north ditch, vaulted off an embankment and flew over River Road before coming to rest near the Lewis and Clark Riverboat Landing, according to authorities. He had a passenger in the vehicle and was cited for criminal vehicular injury.
The citation and four other allegations -- all drug-related -- were listed in a petition for revocation filed Nov. 25 in Southeast District Court. Schumacher admitted to those four but denied the citation linked to the crash, Assistant Richland County State's Attorney Casey Moen said. Southeast District Judge Bradley Cruff sentenced him to 18 months and allowed him credit for 48 days served. Schumacher will not be on probation when released.
You have free articles remaining.
Schumacher at the time of the crash was on probation after pleading guilty to felonious restraint and aggravated assault in separate Richland County cases in 2015. A five-year prison sentence was suspended in the felonious restraint case.
Richland County authorities booked Schumacher into jail on Nov. 27. No formal charges had been filed in Burleigh County as of Monday.
Don Krassin, Schumacher's attorney, did not immediately respond to calls seeking comment.
The vehicle was going 62 mph when it left the embankment at a 10-degree launch angle, according to North Dakota Highway Patrol Trooper Jeremiah Bohn. There was no evidence of acceleration, braking or mechanical failure, the trooper said. The vehicle came to rest about 200 feet away -- two-thirds the length of a football field -- and about 40 feet below -- four times the height of a basketball hoop.
Schumacher and a passenger in the vehicle, 43-year-old Stacey Shaw, of Bismarck, were taken to Bismarck hospitals after the Interstate 94 crash. Shaw was later transferred to a Fargo hospital. The full extent of her injuries is unclear.