Doctors forge bond after work in Iraq
Dr. Craig Lambrecht was deployed to Iraq in 2004 and 2006, where he served as the senior medical officer and field surgeon for a troop medical clinic in Iraq.
While there, he met Dr. Firas Egal, who graduated with a medical degree from the University of Kufa in Najaf, Iraq, in 2003, at the onset of the Iraq War. Egal got a job with the U.S. Army, translating for patients and providing medical support.
Lambrecht and Egal's bond is one of a kind. The last time they saw each other was in Iraq in 2005 at what Lambrecht described as "a little truck stop called Scania," which was a military base located about 80 miles south of Baghdad.
Years later, Egal and Lambrecht meet again in Bismarck.
Egal, who left Iraq in 2007, recently finished a series of tests to become a licensed physician in the United States and is applying for a medical residency program through the University of North Dakota School of Medicine and Health Sciences, which offers opportunities in Bismarck, Minot and Fargo.
"When I knew Firas had passed his last exam to be eligible for training, I just said, 'We've got to get you to North Dakota,'" said Lambrecht, executive vice president for Sanford Health in Bismarck.
North Dakota is a big change from Iraq, where Egal and Lambrecht dodged mortars and other threats to their lives. Scania was located off the lone highway in Iraq, which had "nothing but IEDs and convoys," Lambrecht said.
Egal began working as a translator when the Scania clinic opened in 2003. The Iraqi hospitals, run by the government, were in disrepair.
Outside the walls of Scania was a shipping container or makeshift clinic for children suffering from burns. When Lambrecht arrived, he learned the clinic — called the Smith Gate clinic — was going to be shuttered due to lack of funding. The American troops and Iraqi doctors, including Egal, who manned the clinic did not want to see it shut down and started fundraising.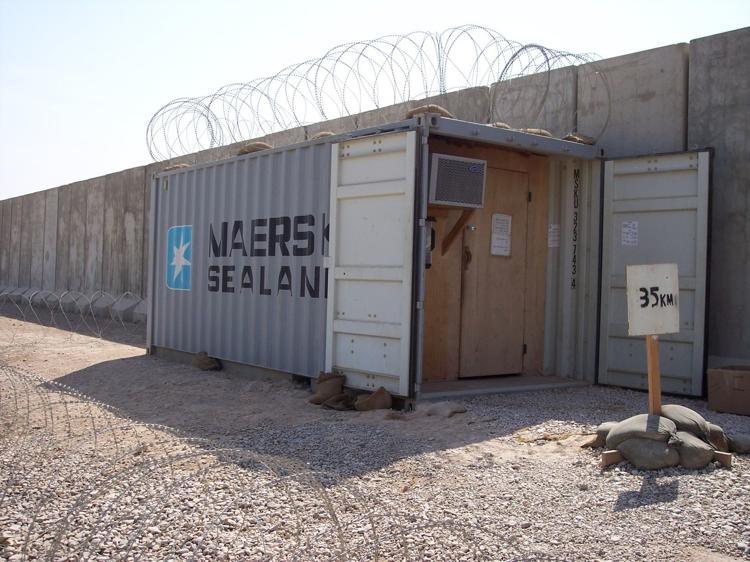 Lambrecht also sought support for the clinic. People in the Bismarck-Mandan community rallied for the Smith Gate clinic, sending supplies and donations. Supporters from across the country raised more than $1 million, according to Lambrecht.
Beyond helping children with minor to severe burns, the clinic served as an opportunity to create trust between Iraqi people and American troops, Lambrecht said. When word got out that the clinic was going to close, there were more attacks on Scania.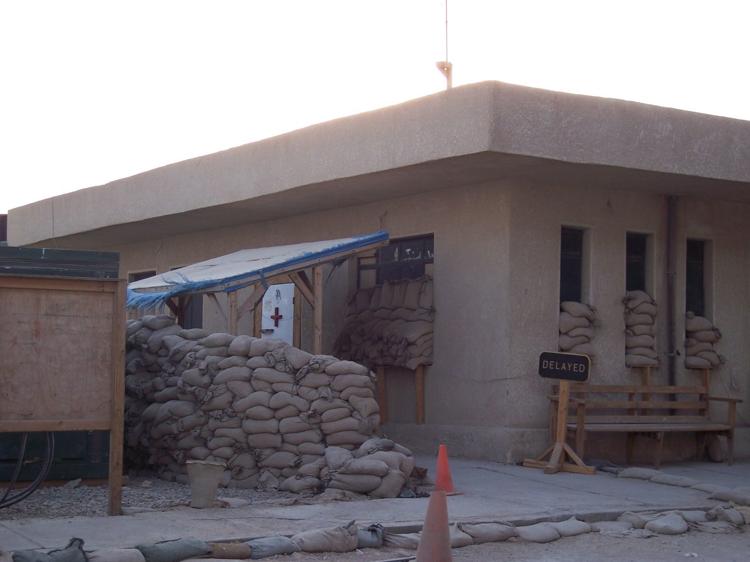 "We didn't have the confidence of the Iraqi civilians. I mean, if you provided health care to Iraqi citizens, they were your mission and were friendly and supportive, but when you took health care away from them then you didn't have that support and it was much more dangerous for everyone," he said.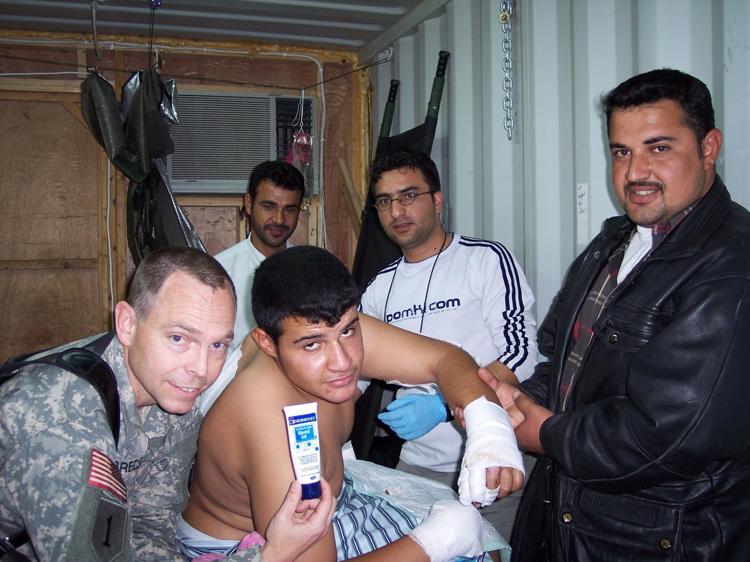 Egal, an important resource for the American troops, went on civilian-assisted missions, going into villages offering help and providing care and translation services at the Smith Gate clinic. Each month, the clinic saw 700 to 800 children from Iraq, Iran and parts of Syria, according to Lambrecht.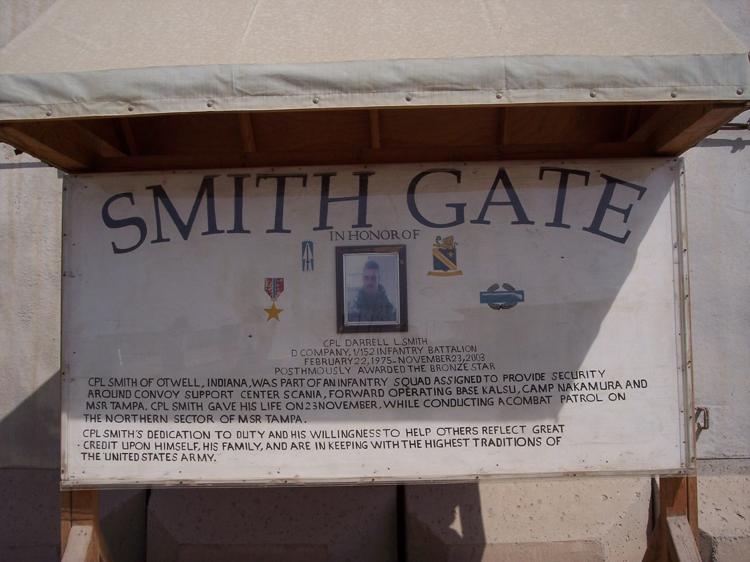 Children needing more serious medical attention were sometimes sent to the United States. Lambrecht recalled an 8-year-old boy who had problems with his bladder and could not urinate due to a malformation. He underwent surgery and just recently Lambrecht saw a photo of the child, now a young man.
Such success stories will remain forever ingrained in Lambrecht and Egal's minds.
"I always think about those kids — it's been many years now — I just wonder how tall they got now, how they've changed," Egal said.
The clinic soon became a hub for burn treatment for people of all ages. Last year, while visiting a hospital in Iraq with his father, Egal said he recognized one of his former patients, a mechanic who suffered burns on his hands and part of his face. At the hospital, he thanked Egal for the treatment and said had he lost his hands, which he depended upon for his livelihood, he would have been unable to provide for his family.
The lives of Iraqi doctors known to be helping Americans were often at risk during the Iraq War. In the beginning of 2007, another translator told Egal that Egal's name was at the top of a hit list belonging to a local militia. 
Another medical professional told Egal to get his passport and go to the United States for safety. First, Egal tracked down a lost patient, a 17-year-old with blood cancer, who he would take to the United States for treatment.
Egal later applied for asylum, and, in 2014, he became an American citizen. Egal said he always wanted to be a physician, but never thought he would be one in the United States.
He expresses pride in living in the United States, where he is staying in St. Augustine, Fla., or what he knows as the oldest U.S. city. He got married in 2009 in "the great city of Philadelphia," and he and his wife have two daughters, 8 and 4.
Egal is applying for medical residencies, including in North Dakota.
"I want him here. I owe him," Lambrecht said.
"Oh, no, actually, the whole country of Iraq owes you," Egal replied.