Locals didn't let road construction stop them from enjoying the traditional Mandan Fourth of July parade Thursday, but some noticed unusual gaps in the procession.
Prior to the parade many residents were worried that changes caused by construction on Interstate 94 would affect their travel times or their ability to view the parade on The Strip. Memorial Highway was only halfway closed, unlike previous years when the whole street was closed.
"They had a lot more gaps in it, but otherwise the kids enjoyed it," said Mott resident Margie Herner. She has attended the parade several times, but not every year.
Herner believes that the road construction caused the gaps because cars needed to be let through on the other side of Memorial Highway.
The Mandan parade was held from 10 a.m. to about 12:30 p.m. Hundreds lined up along Memorial Highway and Main Street with tents and chairs to get front-row seating of floats and cars passing by. This year, viewing was only permitted on the south side of Memorial Highway because the north side had an open lane for traffic.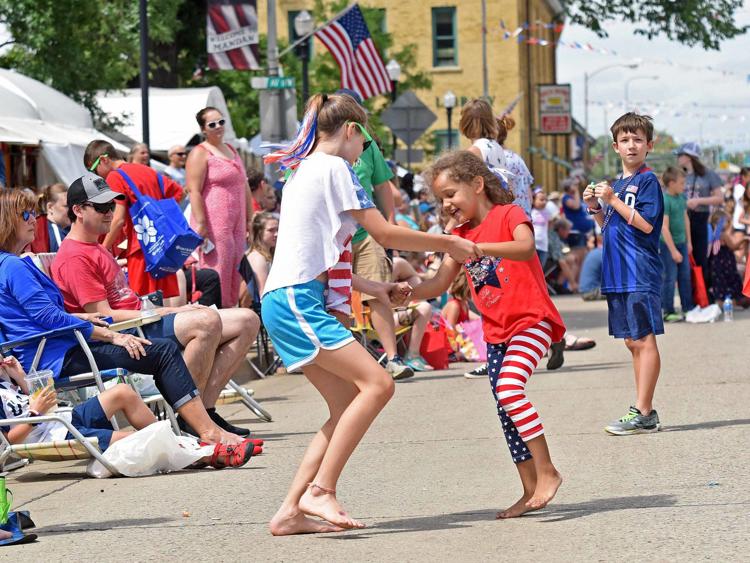 Jenn Johnson, who has attended the parade with her family for the past eight to 10 years, thought it was a good parade.
"The only complaint I had was the spacing, it seemed like there were big blocks," she said.
Many were unaffected by the construction. Duane Woodworth, of Bismarck, left earlier and got a spot on Memorial Highway by 7:30 a.m.
"Just had to allow a little more time, it wasn't bad," Woodworth said.
Johnson and her family left at the same time they usually do, at 8:30 a.m., and got a spot close to Woodworth.
Other than the gaps of time in the parade, there was a mistake in the beginning with the classic car parade. About 10 cars traveled down the open road of Memorial Highway causing a minor traffic jam.
Johnson noticed a difference between previous years compared to this year.
"I thought there were more cars than floats, but that's still a good thing," she said.