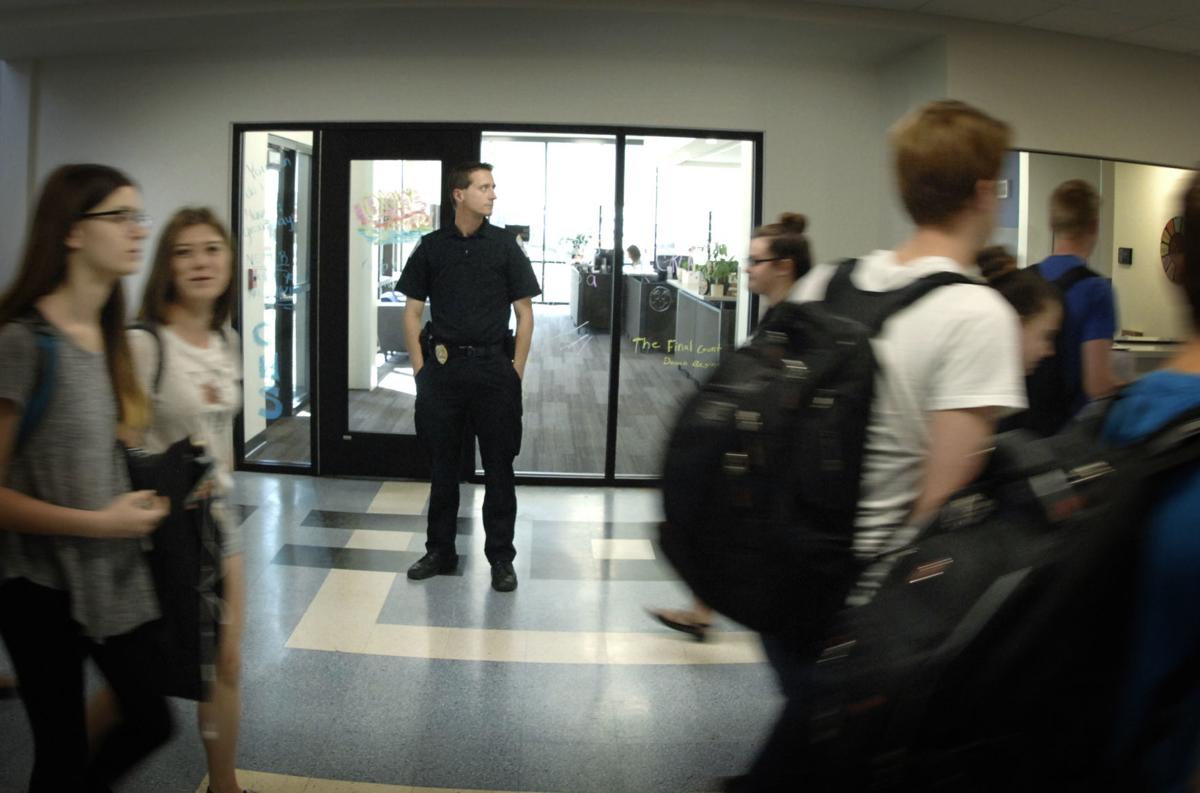 An Iowa firearms company has donated nine AR-15s to the Bismarck Police Department for school resource officers.
Last month, the Bismarck Police Department requested funds to purchase AR-15s and other equipment for SROs.
News of the police department's request for the rifles spread across the country and eventually caught the eye of several firearms companies, including Brownells, which donated the AR-15s to the department.
"We had an outpouring of support from even individuals, (one who) called from, I think, he was from Virginia and wanted to donate his personal rifle to the project," said Bismarck police deputy chief Jason Stugelmeyer.
After the Feb. 14 shooting in Parkland, Fla., Bismarck police and Bismarck Public Schools considered ways SROs could be better prepared for school shootings, Stugelmeyer said previously.
In Bismarck, there are six SROs at the public high schools and middle schools, as well as the private Catholic high school. They carry handguns, but Stugelmeyer had said an AR-15 would be more beneficial in situations where they might have to shoot from far away.
The total cost for the AR-15s, gun safes, bulletproof vests and medical kits to treat gunshot wounds totaled more than $25,000. Bismarck police and Bismarck Public Schools agreed to split the cost, with no district funding being provided for the firearms purchase.
Ryan Repp, director of content and communications for Iowa-based Brownells, said company officials heard about Bismarck Police Department's request and wanted to help.
"We have made donations to police departments around the country, if we hear that they're in need and we have the opportunity to help," Repp said. "I don't know that any of (our donations) were earmarked for SROs, necessarily. But law enforcement support is something near and dear to us."
Brownells donated the AR-15s, which Repp estimated were valued at about $520 each, hundreds of dollars worth of custom parts and an $1,800 firearm kit.
The donation allowed the Bismarck Police Department to spend more on medical kits, Stugelmeyer said. Instead of one kit that could treat one or two people, now kits that can treat up to 16 will be purchased.
The police department already has received the AR-15s from Brownells, according to Stugelmeyer. This allows the rifles to get into the hands of SROs faster, as the police department wouldn't have received the city funds until January.
"With the support, we'll be able to get the project out quicker, and we'll be able to have a more robust medical kit that we really wouldn't have had the budget for otherwise, without the donation," he said.
On Tuesday, Bismarck city commissioners approved the city's 2019 budget and the police department's funding request.