Interstate 94, which reopened at 1 p.m. today, was closed for about 32 hours, or about 1.5 days, according to Jamie Olson, spokeswoman for the North Dakota Department of Transportation.
"Back in 2010/2011, we had the interstate closed for 2.5 days," Olson said.
In total this week, part of I-94 closed at 2:30 a.m. on Thursday morning. And the rest was closed by 5:30 a.m., according to Olson.
The North Dakota Department of Transportation earlier today opened Interstate 29 from Fargo to Grand Forks.
Commercial trucks with oversize loads will be permitted on the interstate only starting at 2 p.m. in the southeast region. No oversize loads will be permitted on secondary two-lane highways in the southeast region at this time.
U.S. Highway 2 from Devils Lake to Grand Forks also has been opened.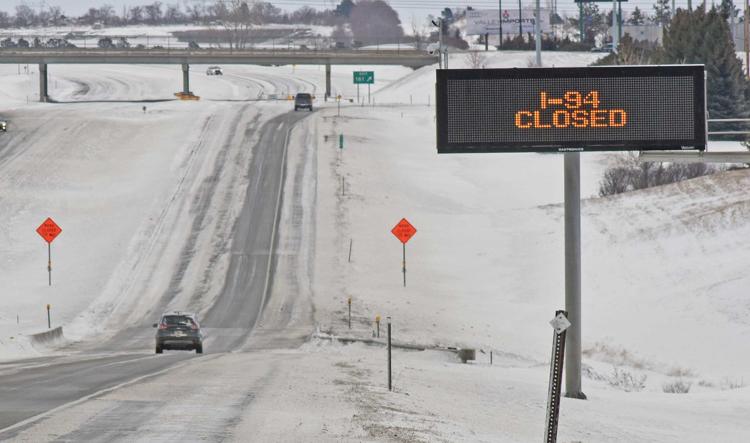 Snowplows are working to clear roadways. Due to the snow drifts, there are a number of roads that are blocked and impassable, and it will take a significant amount of time to clear roadways.
The National Weather Service in Bismarck reported that Bismarck received 1.6 inches of snow on Thursday. Ashley got 16 inches.
Next week, temperatures are expected to be in the 40s.