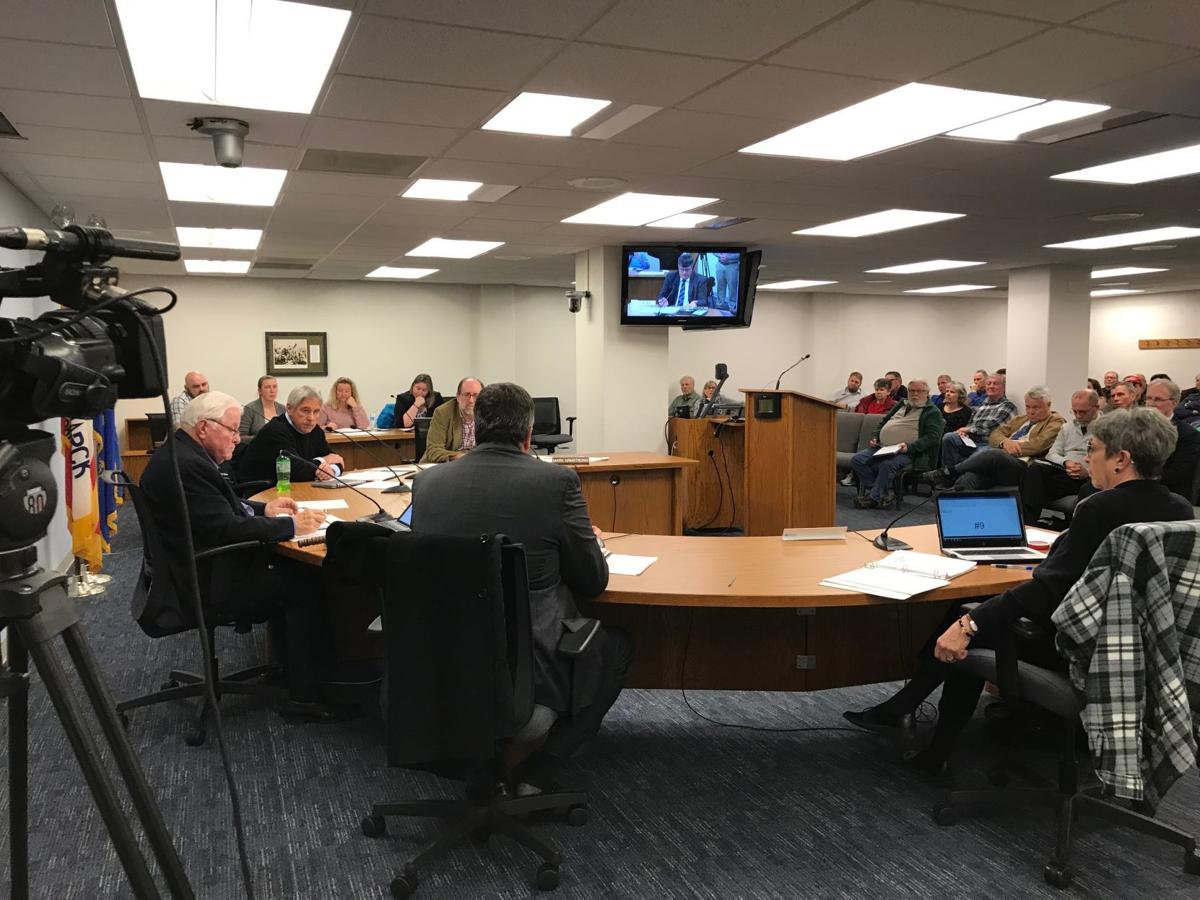 The Burleigh County Commission on Monday voted 3-2 not to put the question of future refugee resettlement before voters in the form of a nonbinding straw poll.
The vote mimicked the commission's 3-2 vote on Dec. 9 that allowed Lutheran Social Services of North Dakota to continue resettling refugees in 2020, with a cap of 25 and a required annual costs report. 
Commissioners Jerry Woodcox, Mark Armstrong and Kathleen Jones voted in favor of approval that day, and they voted against a public vote on Monday; Jim Peluso and Brian Bitner voted against approval in December, and they voted in favor of a public vote.
Jones opposed a straw poll due to potential additional costs for ballots, ranging from $50,000 to $70,000 "depending on the size of the June ballot," she said.
"My suggestion to the constituency is if they feel so strong then they should look at putting together a statewide initiated measure, but I really don't think we have an extra $70,000 to throw around, not in the 2020 budget," Jones said. 
Refugees are resettled in North Dakota in Burleigh, Cass and Grand Forks counties, through Lutheran Social Services.
Peluso questioned Jones' figures, which drew claps from some people in the audience whom Chairman Woodcox admonished for noisemaking.
Interim Burleigh County Auditor/Treasurer Allan Vietmeier said the county aims for one-page ballots, but the June primary ballot isn't determined until an April deadline for candidate filings. Additional costs that he didn't specify would come with a two-page ballot.
Peluso motioned for the straw poll, citing what he sees as no downside to the question.
You have free articles remaining.
"I think it's a good thing that locals have some input on what happens in their community," he said, describing the authorization being left to solely the county commission as "ridiculous."
Armstrong opposed the straw poll because its results would be nonbinding and wouldn't change the board's Dec. 9 vote or have force on its next vote. 
"Certainly the recourse if people are unhappy with our decision is to recall us," Armstrong said.
Bitner, who presided over the contentious December meeting as commission chairman, said he supports "the right of citizens to vote if they choose to do that, and I would like to afford the citizens the opportunity if that's what they want."
Woodcox, who was elected Monday as the commission's chairman for the coming year, said a straw poll would be divisive and "continuing the controversy."
"We get elected to make tough decisions," Woodcox said. "There's no getting around it."
Monday's meeting drew only a small crowd in comparison. Woodcox said it was not a public hearing, and the commission did not take public testimony. Discussion lasted only about 10 minutes.
Bitner said last week that the idea of a straw poll came from a "citizen-initiated request."
A straw poll would still have left the final decision on refugee resettlement in future years to the commission. Woodcox said the board will be revisiting the issue in late September for the next fiscal year.
North Dakota is expecting to receive 18 refugees during the 2020 fiscal year, according to the U.S. Department of State's Refugee Processing Center. During the last fiscal year, 24 refugees arrived in Bismarck, according to Lutheran Social Services. In 2018, Bismarck received 22.