The Bismarck School Board on Monday agreed to start negotiating a contract for an interim superintendent with a person well known in the district.
Mike Heilman, who served as Bismarck Public Schools assistant superintendent for secondary schools from 2010 to 2014, was selected to enter into contract negotiations for the short-term position until the board hires a permanent superintendent.
Board members agreed hiring Heilman would give them ample time to find qualified candidates and interview them for the long-term position, a process that could take months. Heilman would only serve for the 2018-19 school year.
"I think we're very fortunate to have someone like him that we can tap," said Board Member Jon Lee, who said he spoke with Heilman about his qualifications for the job.
Terms of the contract will be negotiated and needs board approval. Board President Karl Lembke said it is possible a contract will be ready for approval at their next meeting on March 26.
Heilman is the current Burleigh County superintendent of schools. He was also the principal of Century High School for six years before replacing former Assistant Superintendent John Salwei.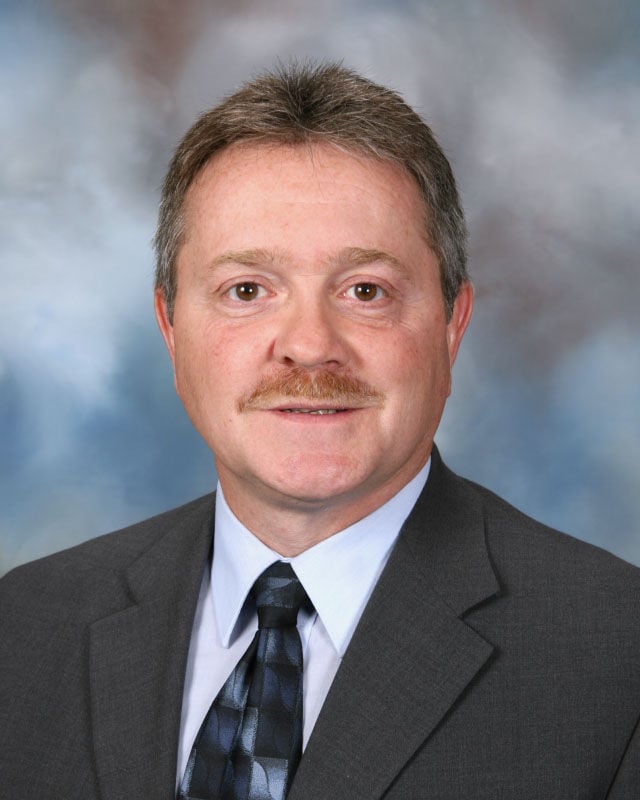 School option tabled
The right proposal at the wrong time.
Bismarck School Board members said a plan to open a new, opt-in public elementary school should be put on hold as they deal with hiring a new person to lead the district, overcrowding in schools and budget constraints.
A group of teachers, administrators and staff members proposed the idea to the Bismarck School Board late last month.
A district Elementary Facilities Committee originally proposed the idea to the board last year. The school, which was recommended to be housed at the Hughes Educational Center, would align with recently passed state legislation that allows districts to apply for a waiver to offer a different way of delivering education to students.
The group submitted a budget proposal to the board, which included several budget neutral items, but some board members struggled with understanding how it wouldn't cost the district any additional money.
"With everything going on with our budget being somewhat strained, as well, I would have a tough time with it right now," Lee said.
The school would be similar to a charter school and offer an alternative option to students who excel in non-traditional school settings. While board members said they supported the idea of an innovative school, they would want to wait so the incoming interim superintendent would have time to weigh in. Additionally, some members said they would like more input on it from teachers and community members.
"This is an important thing for our district to manage and to begin (and) I just really think that we should all step back and take some time to look at a more long-term approach," said Board Member Matt Sagsveen.
Board members tentatively scheduled to discuss the school proposal again in the fall.
Committee presents school incident data
From November to March 1, there were 172 reported safety incidents involving Bismarck Public School students.
The incidents were reported by district employees through a new online reporting form, which was created by a district committee. The incidents are wide-ranging, and don't necessarily only include whether an employee was injured.
Some Bismarck teachers cited safety concerns and the need for a safe work place policy during contract negotiations last year. This, in part, caused negotiations to stall, and as a result the North Dakota Education Fact-Finding Commission, which is asked with reconciling teacher contract negotiations across the state, recommended the district form a Health and Safety Committee to discuss these concerns.
The committee, comprised of four BPS teachers and four administrators, began meeting at least once a month starting in December. On Monday, school board members received the committee's data on incidents within the district.
The group's work includes creating an online incident form that any district employee can complete, developing guidelines and criteria for incident reporting and starting a process for following up on staff recommendations pertaining to an incident.
The reports will be used to identify trends, Lyndsi Huber, a special education teacher at Sunrise Elementary School, told board members. The data will also be used to identify recommendations in regards to training and resources.
An incident is broadly defined in the form, according to Lisa Kudelka, the district's human resources manager and committee member.
"The incidents are very broad range. We have things from somebody slipping and falling on the ice to something happening in a classroom with maybe a student behavior," Kudelka said, adding that the online forms became available to employees in early November.
The data from the forms are broken up and include locations and what time of day the incidents occurred. Also, it includes incident numbers by month, job title of the reporter, whether they sought medical attention and reported it to an administrator, as well as detailed information about the involved students.
According to the data, a majority of the reported incidents happened at elementary schools and most were reported to administrators. There were three incidents in which the employee sought medical attention.
Kudelka told board members that the committee will continue to delve deeper into the data and come back with another report and recommendations for the board at the end of the school year.