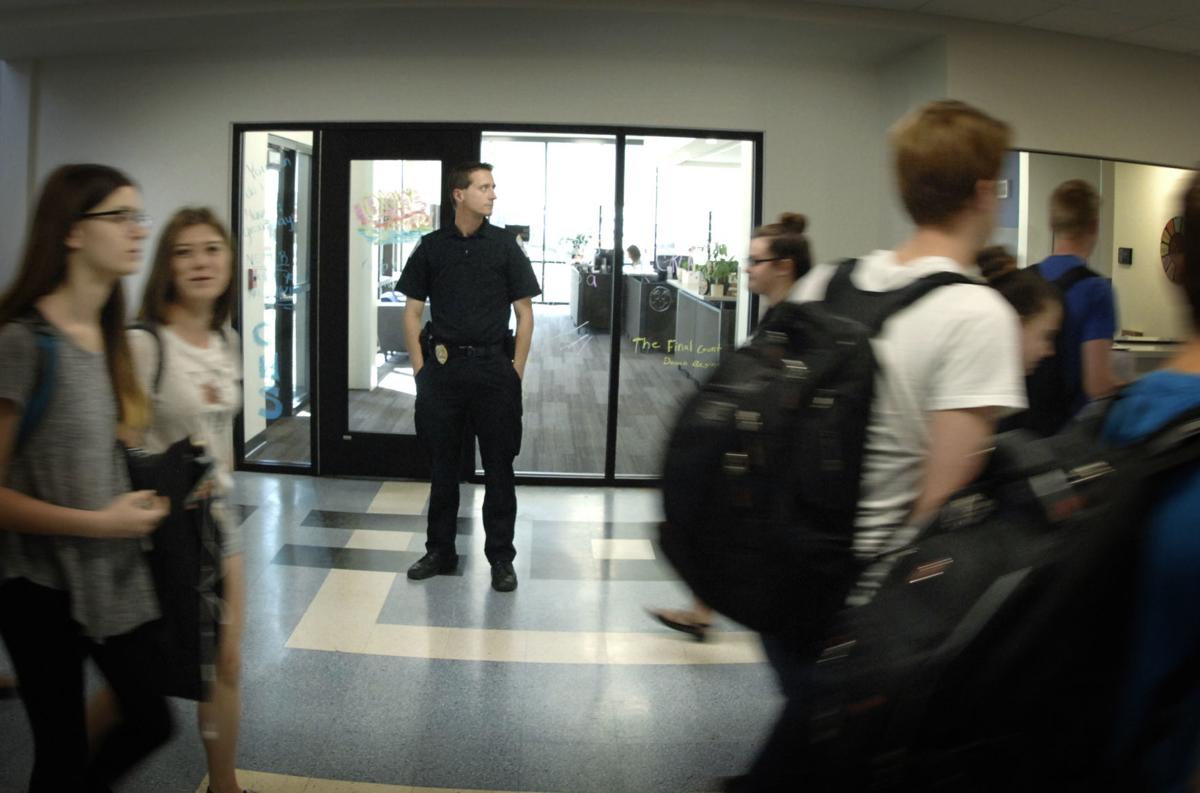 The Bismarck Police Department is requesting additional funding to purchase AR-15 rifles and other equipment for school resource officers.
Bismarck Public Schools and the Bismarck Police Department have agreed to provide $25,740 to purchase AR-15s, gun safes, additional bulletproof vests and medical kits to treat shooting victims. The rifles would be kept in a locked safe in Bismarck middle schools and high schools. 
The school district and police department would split the cost 50/50, but, according to school officials, the district's portion would not be used to purchase the rifles.
The police department's request for the additional funding is included in the city's 2019 budget, which has not yet been finalized. If the city commission approves the budget request, the funds would be provided in January, according to Lt. Jason Stugelmeyer, who oversees the police department's Police Youth Bureau, which includes six SROs — one at each of the three high schools, two who rotate between the three middle schools and one at St. Mary's Central High School.
The police department and school officials considered arming SROs with AR-15s after the Feb. 14 school shooting in Parkland, Fla., Stugelmeyer said. Currently, SROs carry a handgun, which would not be beneficial in a situation that requires an officer to shoot from far away, he said.
"I fully believe that we have some solid preventative measures in place (in Bismarck), and generally, our schools are safe, but we have to do everything we can to be prepared for something if it did happen," Stugelmeyer said.
Jim Haussler, interim superintendent for Bismarck Public Schools, said he agrees that the rifles would increase school safety.
"I think we have to take any kind of threat to our kids seriously," Haussler said. "I don't think (the police department's) request would've been made without them believing that (the rifles) will provide them with the tools necessary."
Stugelmeyer said SROs are already trained to use AR-15s, and, just this week, did additional training with the rifles. Previously, SROs had access to the rifles, but they were not "readily accessible," he said.
Be the first to know
Get local news delivered to your inbox!