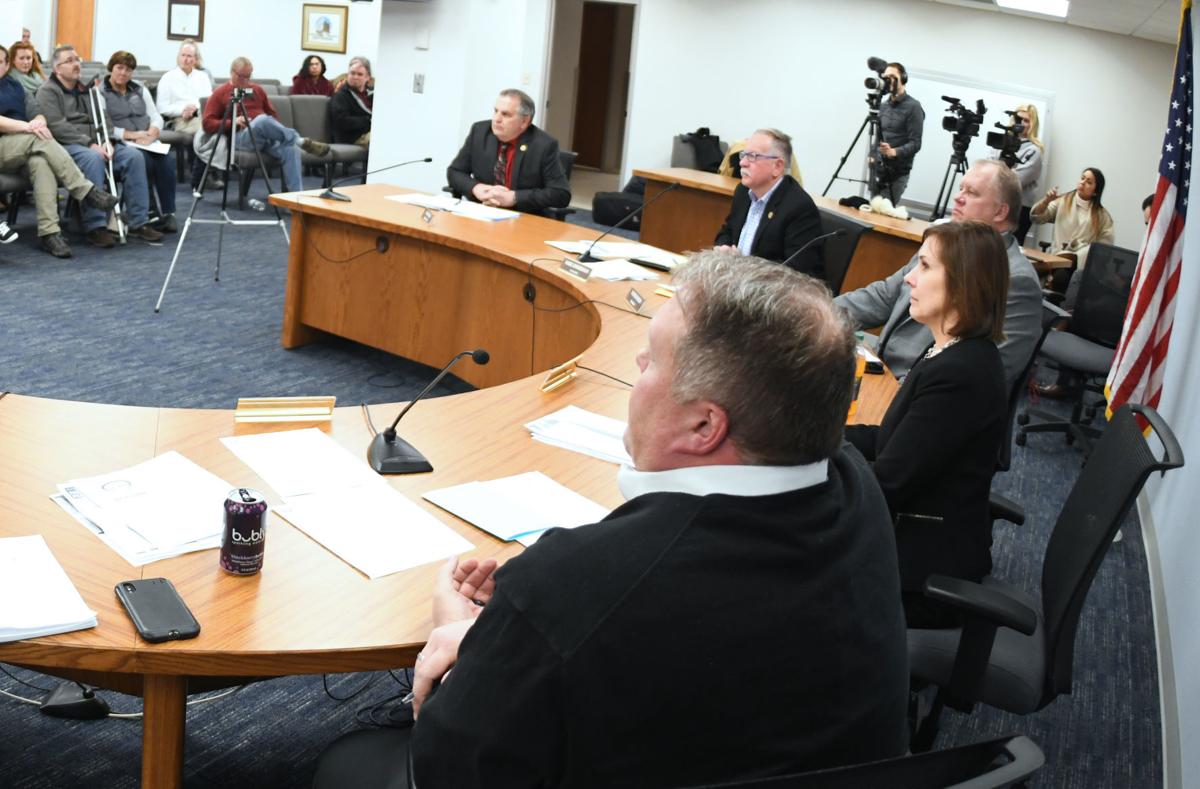 Bismarck Park Board members unanimously voted Thursday to advance a proposal to the city commission that would place a half-cent sales tax increase on the June ballot. 
The increase would be used to fund the construction of a new recreation center. It would expire when bonds finance up to $108 million to fund construction of the facility.
The decision also calls for the city to draft a charter amendment to accommodate the sales tax increase.
You have free articles remaining.
Bismarck Park Board Commissioner Mark Zimmerman said the vote is the community's opportunity to get engaged.
"I feel strong the citizens of Bismarck should have the right here, by vote, whether they want to support this project or not," Zimmerman said.
Park Board members also approved for staff to start a capital campaign committee to raise private money to help fund the facility.
Construction of the recreation center would cost nearly $114.5 million. A feasibility study, produced by a consulting firm Bismarck Parks and Recreation hired, recommends funding the complex with private donations and a new sales tax. 
The study expects the center would bring in $2.6 million in revenue annually. Projected expenses would total $3.1 million each year. Expenses not covered by revenue would be paid through the Parks and Recreation budget.
Bismarck residents pay a total 7% sales tax rate, including state, city and county rates.
The city has a 1.5% total sales tax, which includes a 1% regular sales tax, and a half-cent sales tax, which can only be used toward street construction projects in certain areas of Bismarck.
If city commissioners approve for the half-cent sales tax to appear on the ballot, it would be part of the June election, when city and park board commissioners are up for reelection.
If voters approve a half-cent sales tax increase, the city would collect a total 2% sales tax.
Meanwhile, Burleigh County is collecting a half-cent sales tax, which is supposed to expire once loans for building the Burleigh Morton Detention Center are paid off. Burleigh County Sheriff Kelly Leben said Burleigh and Morton Jail Committee members are having "preliminary discussions" on whether to propose to county commissioners to have voters decide in the November election on whether to extend the sales tax to fund the jail's operations, or continue to pay for it with property taxes.
"That jail is funded by property tax dollars in Burleigh and Morton County. There's a percentage of the people who use that facility whether they are inmates, family or friends of the inmates that are using that building and, if they don't live in Burleigh or Morton County, they don't pay for the operation of it," Leben said. "So we have expense from out-of-town and out-of-state people that's being paid for by our county taxpayers, so that's why I think the idea needs to go back before the voters at the appropriate time and let them decide how they want to fund the facility." 
Zimmerman said he considered the discussions happening on the county level when he proposed for park board members to make a decision Thursday. 
"It influenced us to do it now if we want to be on the June ballot, otherwise, we would have to wait for the November ballot," Zimmerman said.
The next Bismarck City Commission meeting is Jan. 28. 
Bismarck Mayor Steve Bakken said he would support the proposal to place a half-cent sales tax increase on the ballot. 
"I am very happy about any time voters get to have input on what is done with their finances," Bakken said.
Be the first to know
Get local news delivered to your inbox!