Bismarck's medical marijuana dispensary is preparing to open next month at a facility that was once a place where people could get a root beer float or take their sick pet.
The dispensary, located at 1207 Memorial Highway, used to be an A&W and was once Doc's Veterinary Clinic. It's unrecognizable after losing its wooden-framed, hat-looking structure.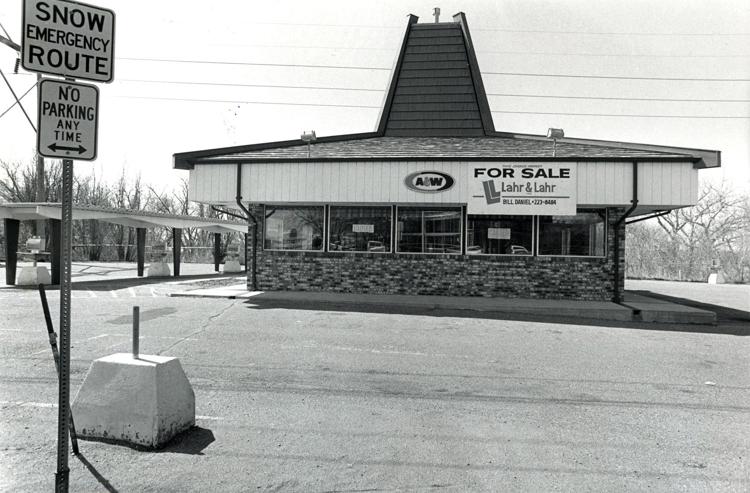 Last week, construction workers were furiously working away on the facility. Brandon Fraser, owner of Burleigh Builders, the company contracted to do the project, said Wednesday workers were completing the exterior framing to make way for the roof next week.
"I feel like we're in a pretty good spot," Fraser said, of the impending opening date.
Bismarck officials approved a site plan for the dispensary on Feb. 25 and two days later issued a permit to start construction, according to city spokeswoman, Gloria David.
Fraser said there were "some delays" in construction, including inclement weather. Construction started April 8, minus some demolition work on the exterior of the building this past fall, he said.
The facility is about 2,000 square feet and has a 550-square-foot secured shipping garage. Fraser said they didn't completely tear down the original structure, which, according to county property records, was built in 1974.
"It was in pretty good shape structurally," Fraser said, adding the original basement and main floor of the facility was kept.
The front part of the dispensary will house a reception area, a lobby, bathroom and a consultation room, he said.
The company behind the dispensary is Harvest Inc., a Tempe, Ariz.-based business that has medical marijuana facilities in Arizona, California, Florida, Maryland and Pennsylvania, according to its website.
Harvest Inc. is also opening a dispensary in Williston next month, according to Alex Howe, head of corporate communications for Harvest Inc.
All medical marijuana patients and designated caregivers will be required to show their registration identification cards upon entering a dispensary, according to Howe. There will be a full-time security team at the Bismarck dispensary.
Howe said in an email that the company plans to hold education seminars and support groups for patients at the Bismarck dispensary, which will be announced at a future date.
With a special certification from their doctor, patients will be able to obtain "marijuana formulations via combustion," at the Bismarck dispensary, along with cannabis-infused tinctures, capsules, patches or topicals, according to Howe.
North Dakota law allows for eight dispensaries to be located throughout North Dakota. The state's first dispensary, The Botanist, located at 4302 13th Ave. S. #19 in Fargo, opened March 1.
A dispensary in Grand Forks, which will be at 1809 13th Ave. N., is expected to open on Wednesday, according to the state Department of Health.
The locations of the four remaining dispensaries in Minot, Dickinson, Devils Lake and Jamestown have not yet been announced. The Department of Health said Friday these dispensaries are moving forward in the processes to obtain special use and building permits.
As of Friday, more than 450 medical marijuana cards had been issued to patients, according to the Department of Health.
Be the first to know
Get local news delivered to your inbox!