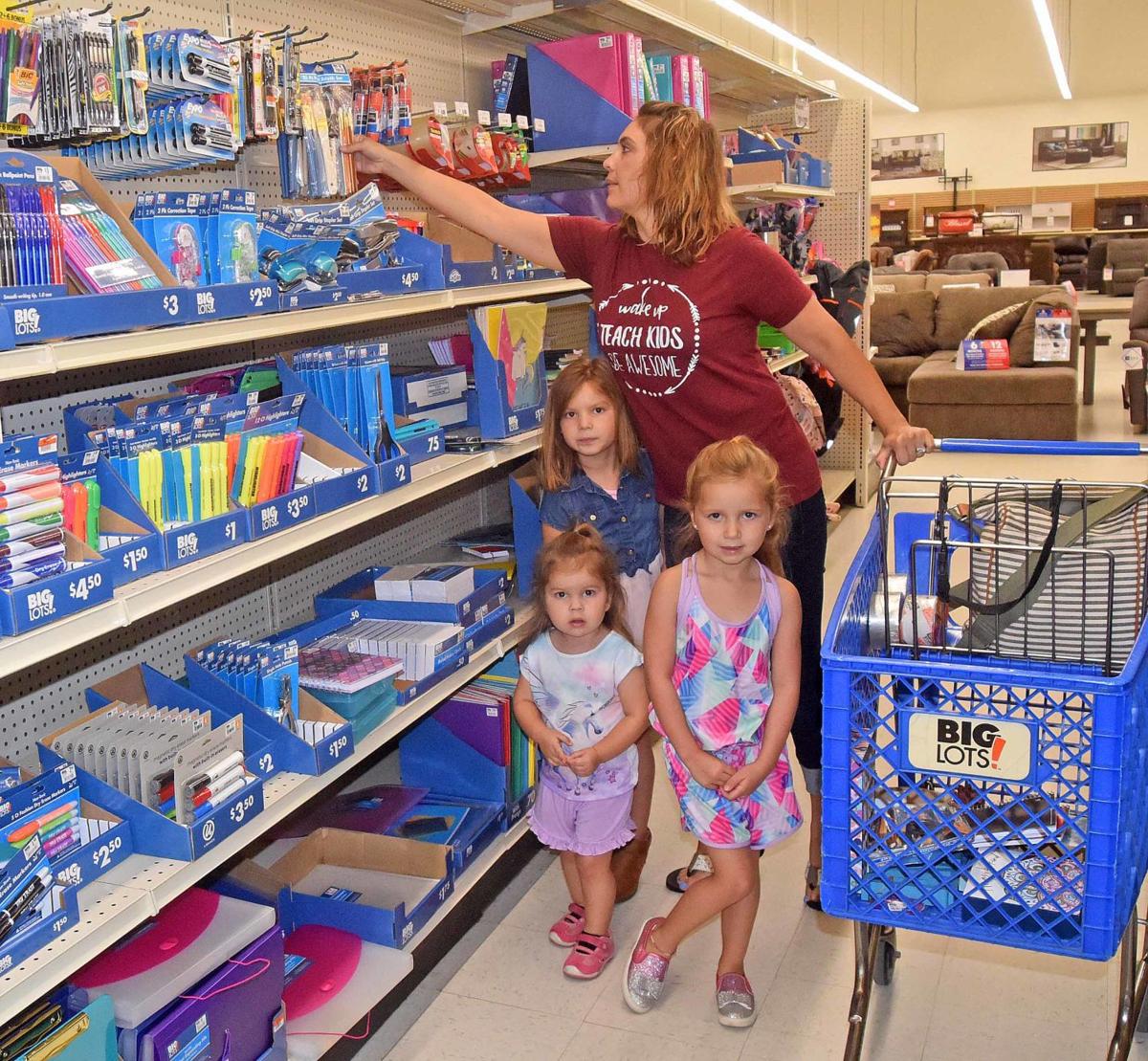 Heather Hintz went to Big Lots on Friday to get some last-minute supplies for her fifth-grade classroom.
With classes starting Wednesday, the Bismarck teacher has been on a mission to find the best deals on notebooks, folders and other supplies for students in her classroom.
Public school teachers nationwide are spending hundreds and sometimes thousands of dollars of their own money on classroom supplies. A bill that failed at the North Dakota Legislature this past session would have reimbursed teachers for some of their expenses.
Rep. Matthew Ruby, R-Minot, introduced the bill that would have reimbursed teachers up to $200 for classroom supplies. He said he drafted the bill in response to numerous teachers across the state sharing with him how much they spend.
"I can't think of another public employee that pays out of pocket for stuff like that," Ruby said.
Public educators typically do get classroom budgets, but that usually covers only a fraction of the cost. Teachers also can apply for a federal income tax deduction of up to $250 -- which Hintz said she "easily" spends each year.
In addition to buying basic items such as paper and pencils, Hintz said, there are extra expenses -- such as purchasing flexible seating, or a couch and chairs, and other items to make her classroom "inviting for students."
"Those first few years when you're a teacher it's really hard, because you spend a significant amount on trying to create your classroom; create a warm friendly environment," said Hintz, who once spent $1,500 during a school year.
Lori Furaus, president of the Bismarck Education Association teachers union, said her research found Bismarck teachers spend anywhere from $200 to $1,500 a year, with elementary school teachers spending at the higher end.
Some teachers get creative when seeking items for their classrooms. They start Amazon wish lists or hold "supply swaps," which the Bismarck Education Association did for the first time last year.
A U.S. Department of Education study found 94% of public school teachers reported paying out of pocket for supplies without reimbursement. For the 2014-15 school year, teachers, on average, spent $479, according to the report.
"We spend a lot of our own, that is for sure," said Barb Luetzen, president of the Mandan Education Association and an early childhood education teacher.
Luetzen said she spends $200 to $250 a year on supplies. She applies for the federal tax deduction but said it doesn't cover as much as it used to.
"But that doesn't stop me," she said.
Hintz said costs usually go down for teachers after a few years as they get their classrooms established but still remain significant. She said her husband once joked about why she even keeps track of how much she spends, because she's going to spend the money on her students, anyway.
Ruby conceded his failed bill "had holes in it," which he believes could have been addressed. Lawmakers who opposed the legislation said reimbursing teachers should be a local decision, and the program would have been costly. The bill included only a $500,000 appropriation, and lawmakers estimated it could cost as much as $5 million per biennium to adequately fund such a program.
"They're not wrong, it is a local issue ... but that doesn't negate the fact that there are some serious dollars being spent out of pocket (by teachers)," he said.
Ruby said if he wins re-election next year he plans to reintroduce the bill, but this time as a study to gather information on how much teachers are spending and what the state could do.
"It got the discussion going," Ruby said of his first bill.