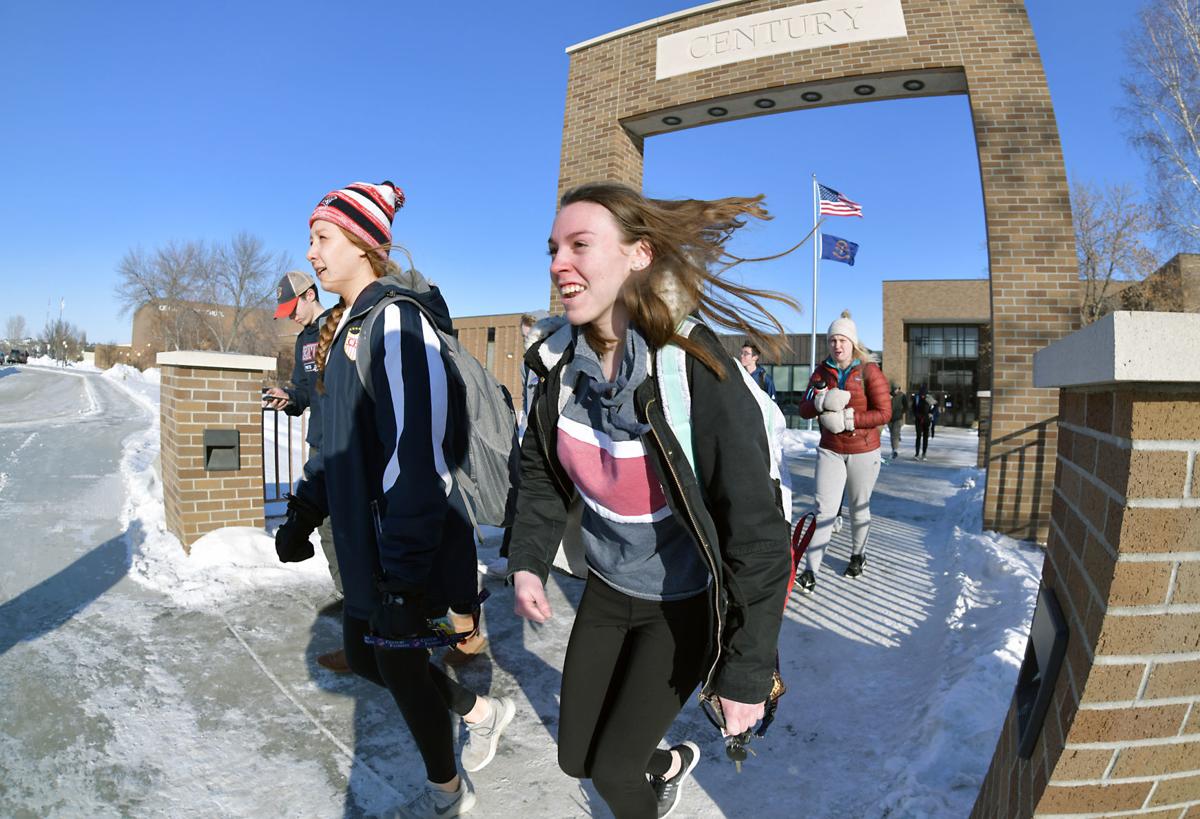 Bismarck and Mandan public schools will be closed Wednesday due to extremely cold weather.
Temperatures are expected to be 30 below zero Wednesday morning, with the National Weather Service warning of wind chills as low as 50 below zero.
"We want to try to keep people on their schedules, but safety of kids always trumps that," said Jim Haussler, interim superintendent of Bismarck Public Schools.
Light of Christ Catholic Schools and Shiloh Christian School also will be closed on Wednesday.
A wind chill warning remains in effect to noon Thursday, but temperatures are expected to increase to 9 below zero by mid-afternoon on Wednesday, said Adam Jones, meteorologist with the National Weather Service in Bismarck.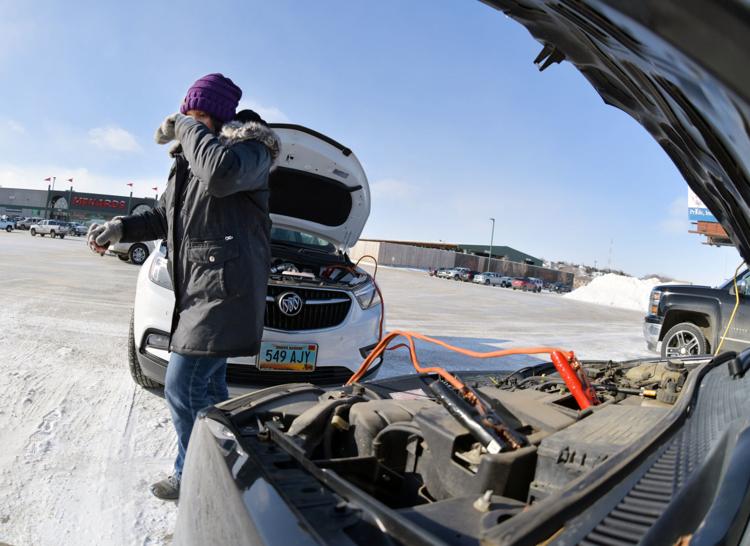 Bismarck will have a make-up day on March 22. Mandan Public Schools has set March 14 as a tentative make-up date.
Jeff Fastnacht, assistant superintendent for Mandan Public Schools, said administrators consider a variety of factors, such as the weather forecast and driving conditions, when considering to have school. For Wednesday, the primary factor driving the decision is the cold.
"It is about raw temperature," Fastnacht said.
Bismarck State College closed at 4 p.m. Tuesday and planned to be closed all day Wednesday. The University of Mary canceled evening classes Tuesday and planned to be closed on Wednesday.
Bis-Man Transit suspends service
Bis-Man Transit is suspending fixed route bus service and paratransit service for a second day in a row on Wednesday, citing extreme winter weather.
For people who rely on paratransit service, it means they are unable to get to work, to a doctor's appointment or to see a loved one, said Kirsten Dvorak, executive director for The Arc of Bismarck.
"I don't think people realize the impact of not having paratransit," Dvorak said. "They are literally stuck at home. They have no other option."
Two employees of The Arc Thrift Store had to use vacation time on Tuesday because they weren't able to get to work, Dvorak said.
Roy Rickert, executive director for Bis-Man Transit, said service was being suspended due to concerns for the safety of passengers who would be waiting for a ride and for the drivers. 
The National Weather Service is warning that life-threatening wind chills could cause frostbite on exposed skin in less than five minutes.
Steve Heydt, president of the board of directors for Bis-Man Transit, said many workplaces in the community were trying to be closed on Wednesday due to the extreme cold.
"When you have riders that are out in the elements, it's not safe for them," Heydt said.
Dvorak said she'd like to see the paratransit system allow longer wait times so riders can wait indoors for a ride.
Rickert said he's also concerned about the cold weather causing equipment problems, such as a bus lift getting stuck and someone getting stuck out in the elements.
"We have to do what we feel is best for our community and the situation," Rickert said.
The fixed route bus service and paratransit service provide about 1,000 trips a day, Rickert said.
Bruce Britton, of Bismarck, said he tried to buy a bus pass for someone on Tuesday who relies on the Capital Area Transit bus to get to work. Britton said he was frustrated that the administrative office for Bis-Man Transit wasn't open.
Britton questioned what people are supposed to do if they rely on the bus to get to work.
"So they're going to try to walk in this weather?" Britton said.