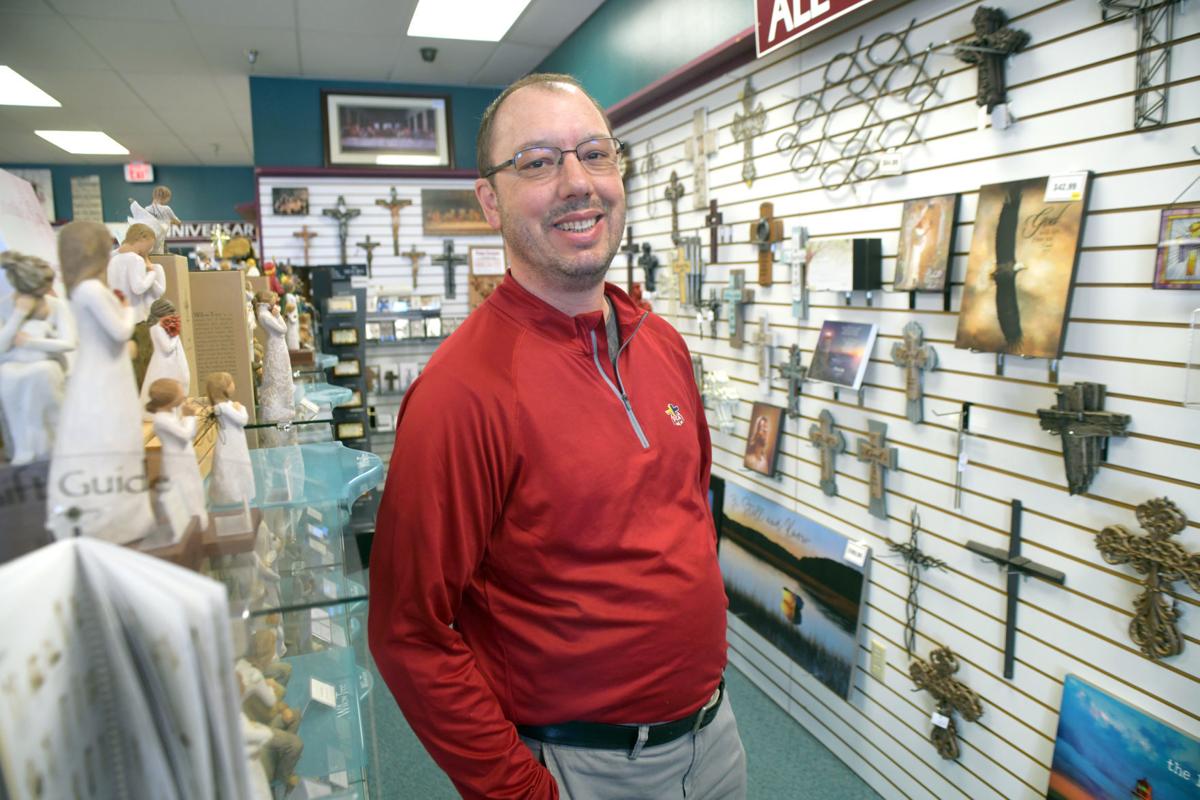 Matt Mitzel enjoys the peace and quiet of a Sunday morning. 
"For our family, that's a special time," said the owner and manager of the Rainbow Shop-Parable Christian Store in Bismarck. 
His family attends church and shares a meal before the store opens at 1 p.m. Sunday — enough time, Mitzel said, for employees to also attend church and share time with family. 
"I really like to see people zero in with their families and have that special time with their families and with their God on Sunday mornings," Mitzel said.
If passed by the Legislature and signed by Gov. Doug Burgum, a bill up for hearing on Thursday before a Senate committee would repeal North Dakota's so-called "blue law," which essentially bans Sunday morning retail shopping. 
Rep. Shannon Roers Jones, R-Fargo, introduced House Bill 1097 in January, which passed the House 56-35. The Senate — where a similar bill failed by two votes in 2017 — will likely see a closer vote. The governor has voiced support for the bill. 
But some Bismarck and Mandan business owners say they will likely not expand their Sunday hours if the blue law is repealed, pointing to the workforce and a time for rest already ingrained in their schedules.
"Sundays are my days with family, so that's my one and only day that I get to spend with my family and I'm going to continue to take that," said Jessica Miller, who owns Cake Dreams in downtown Mandan, which does not open Sunday and Monday. Monday is the cake shop's designated bake day.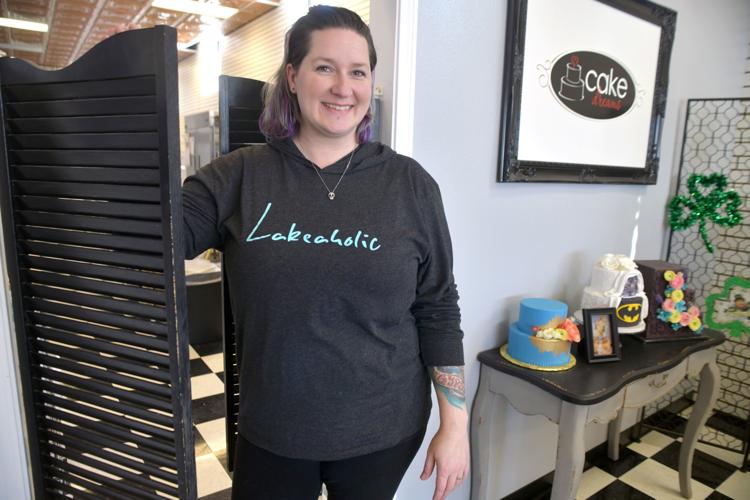 "I feel that family time is super important, and, as a society, we need to have that family time together to grow," Miller said. 
Taking care of business
Halberstadt's, the menswear store in downtown Bismarck, is open 10 a.m. to 7 p.m. Monday to Saturday, but closed Sunday.
Manager Alex Dahl said the consistent day off is good for morale and works well. 
"I think once they figure out when you're open, people will find time to make it work if you've got something that they want to check out," Dahl said.
Down the street, Dorinda Eckroth, assistant manager at the Seeds of Hope Thrift Store, said finding workers is hard enough. The store, open 9:30 a.m. to 5 p.m. Monday to Saturday, has 22 paid staff and many volunteers.
"To add another day would be harder yet," Eckroth said.
That's a concern Bismarck Mandan Chamber EDC President Brian Ritter said he's heard amid the blue law debate: Would businesses be able to staff their stores before noon on Sunday? 
"Again, this is a community with approximately 2,300 open jobs," Ritter said. "So we know workforce development, the ability to attract and retain talent is critical to their success."
Still, some small businesses may feel competitive pressure if similar stores are opening earlier Sunday, should the repeal pass.
"I think that's the balance that employers like that will struggle with," Ritter said.
The Chamber EDC has monitored but taken no stance on the bill due to little feedback from members. Ritter said businesses have more interest in programs for workforce development, as well as infrastructure and behavioral health services.
Corporate call
Corporate entities' upper management would determine Sunday hours, if the bill passes. Barb Schmitcke, a manager at Target in Bismarck, said the store operates like the rest of the week on Sunday morning, just with no sales or cashiers, but a truck still needs unloading at 4 a.m. 
Target would likely expand its hours to Sunday mornings if the bill passes, according to Schmitcke. 
"Changing with the times — that's kind of how things are going, people and their schedules and their priorities of what their time slots are," said the Target employee of 38 years. 
Meanwhile, Kirkwood Mall general manager Jennifer Wilson said the mall is neutral on Sunday opening due to its number of tenants: 86, 30 percent of which are locally owned businesses. The rest are national or regional entities. 
"Our shopping patterns have been so strong for noon on Sundays for so many years, but opening earlier than noon might occur, obviously, if the law is passed," Wilson said, adding the mall would seek corporate counsel should the bill become law.
Senate side
As her bill passed the House, Roers Jones said she continues to reach out to senators, with more work to do. 
"This week will be all about the blue laws," she said. 
Her bill is not a mandate to be open, but rather repeals sections of statute relating to Sunday closing, items prohibited from sale and businesses allowed to be open. 
The law has been chipped away at for years, as various businesses and items became exempt from prohibitions.
"We need to remove these last few restrictions so that business owners can decide for themselves when it's in their or their employees' best interest to be opening," Roers Jones said. 
She also said she can see how Sunday closing would likely remain among small businesses as larger employers would be able to shift Sunday morning hours throughout a larger pool of workers.
Still, she sees designating time for worship as a personal decision, not a duty of the state to earmark Sunday morning. 
Since the previous bill's narrow defeat in 2017, Roers Jones said she sees new blood in the Senate, but still some senators "very set in their opinions." 
She also hopes for "a few flips."
"I still think it's going to be a very close vote," Roers Jones said. 
Brandon Medenwald agrees.
He's led previous efforts to end the Sunday morning shopping ban and now is heading the North Dakota Open on Sundays group in tracking Roers Jones' bill and publicizing its predicted vote: 22 yeas, 21 nays and four unknown.
The bill needs 24 yeas to pass the Senate. 
House lawmakers passed the bill by a wider margin than expected, Medenwald added, with support already voiced from Gov. Burgum. 
But he expects the Senate vote to be "incredibly close." 
"Everything comes down to this Senate vote," he said. 
Be the first to know
Get local news delivered to your inbox!