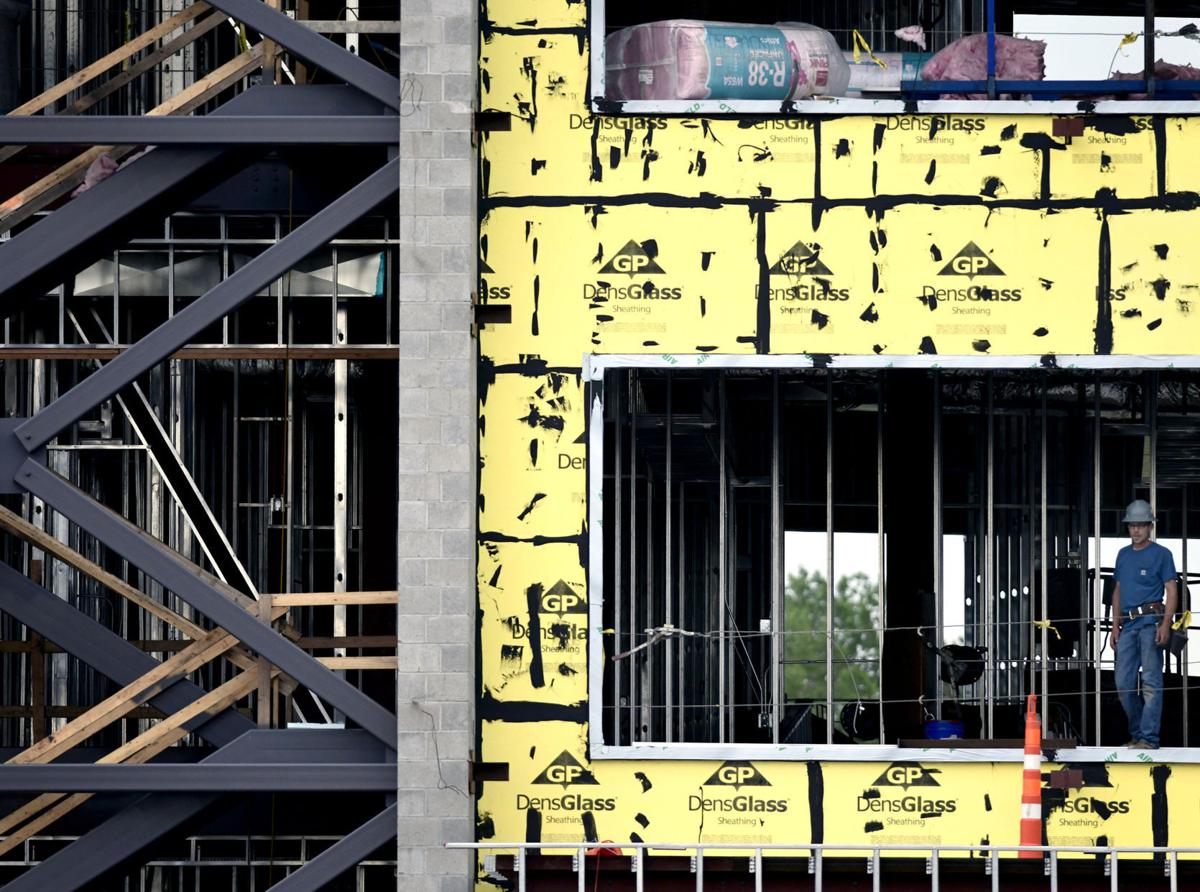 The number and value of building permits issued in Bismarck-Mandan increased in 2020, despite the coronavirus pandemic.
Bismarck issued 244 permits for single-family homes in 2020, which is up from 185 the year before. Last year's permits are valued at around $65.4 million compared to almost $49 million in 2019. Seventy-six townhome permits were issued last year, an increase of 24 from 2019.
New commercial construction permits also saw an uptick in 2020. Thirty-four were approved, up seven from the year before. The value of those permits expanded significantly year over year: The 24 permits issued in 2019 were valued at $37.7 million; 2020's had a value of $97.5 million.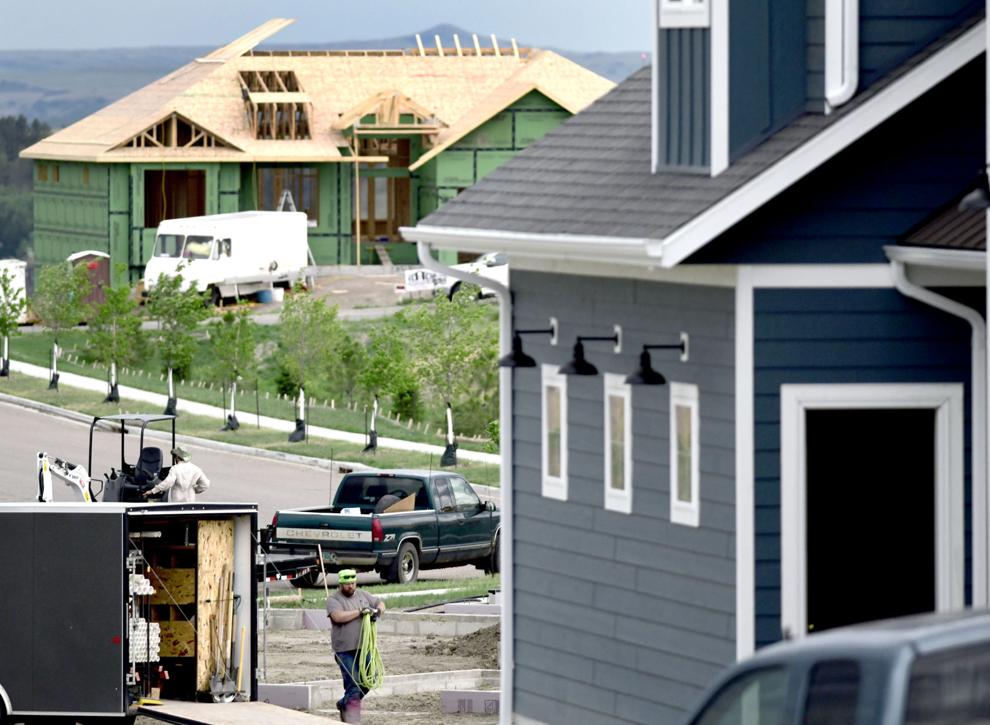 City Planner Ben Ehreth said the two data points don't make a trend but the 2020 building permit data is slightly above a five-year average.
"If you didn't know anything about what was going on with a global pandemic, you would not be able to tell based on permit data," he said.
Mandan also saw some growth in its 2020 building permits.
The city issued 120 new residential construction permits last year. Ninety-five single family home permits were approved, which is an increase of 22. 
The value of the commercial and industrial permits issued in 2020 nearly doubled from the year before; 2019 permits were valued at $18 million while 2020 permits reached $37 million.
The city issued building permits for projects with a total value of $62 million, which is up from $46.5 million from 2019, according to a city report on year-end statistics. The report did not include the number of commercial permits issued.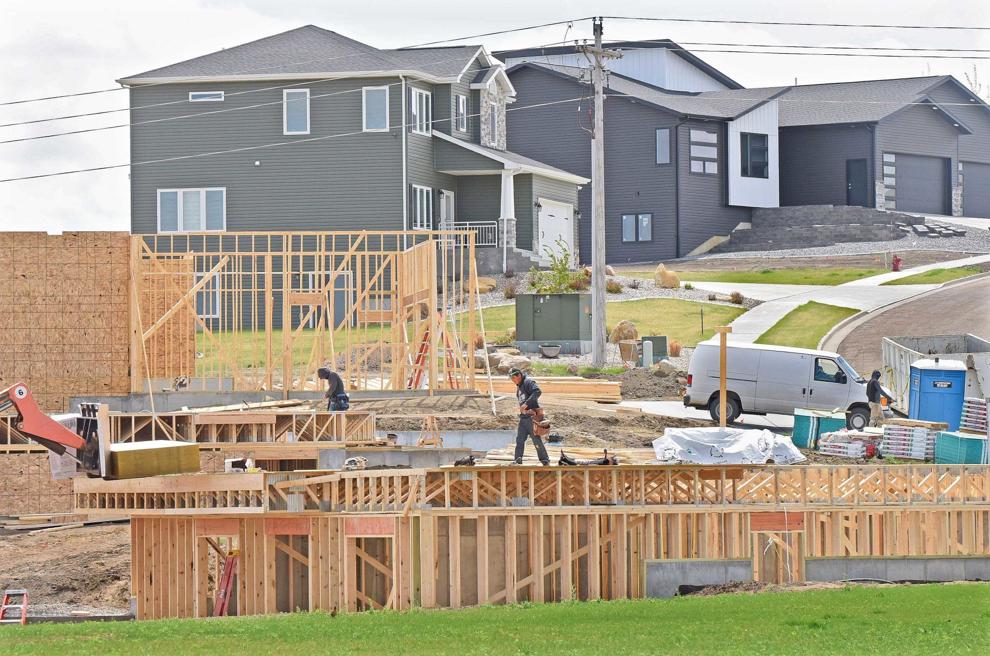 City Building Official Shawn Ouradnik said that the growth had been somewhat predicted and that the city saw "considerable commercial construction" last year, such as the Cloverdale Foods expansion.
City Planner Andrew Stromme told the Tribune that Mandan Public Schools' new elementary school and high school will likely result in new homes and subdivisions in the area. He also said there could be some commercial growth along the interstate.
Businesses and builders
Bismarck Mandan Chamber EDC President Brian Ritter told the Tribune that businesses have been seeing community growth as well. There were 3,340 job openings in the Bismarck-Mandan area in May, compared to 1,812 during the same point in 2020 and 2,744 in 2019. Sales tax collections also are up.
"We know the community is growing and more money is being spent in the community," he said.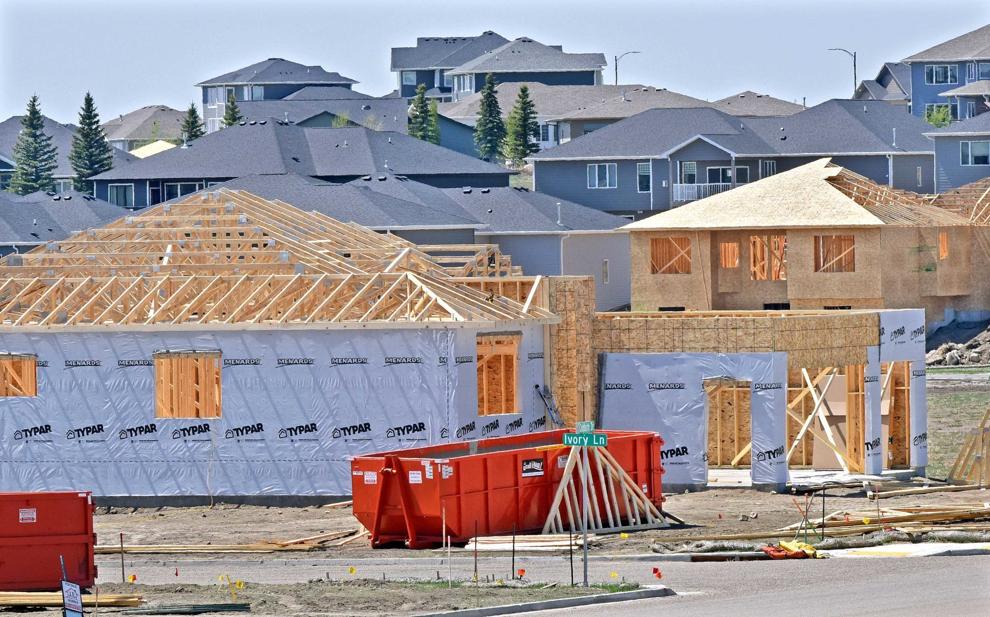 Bismarck Mandan Home Builders Association President Greg Meidinger said members weren't expecting such a busy year. There was more activity in 2020 than there was during the oil boom in the early 2010s.
"With what ended up being a low existing home inventory, people began turning to new construction as existing options were limited," Meidinger said in an email.
Low interest rates and people moving to the area also helped, he said.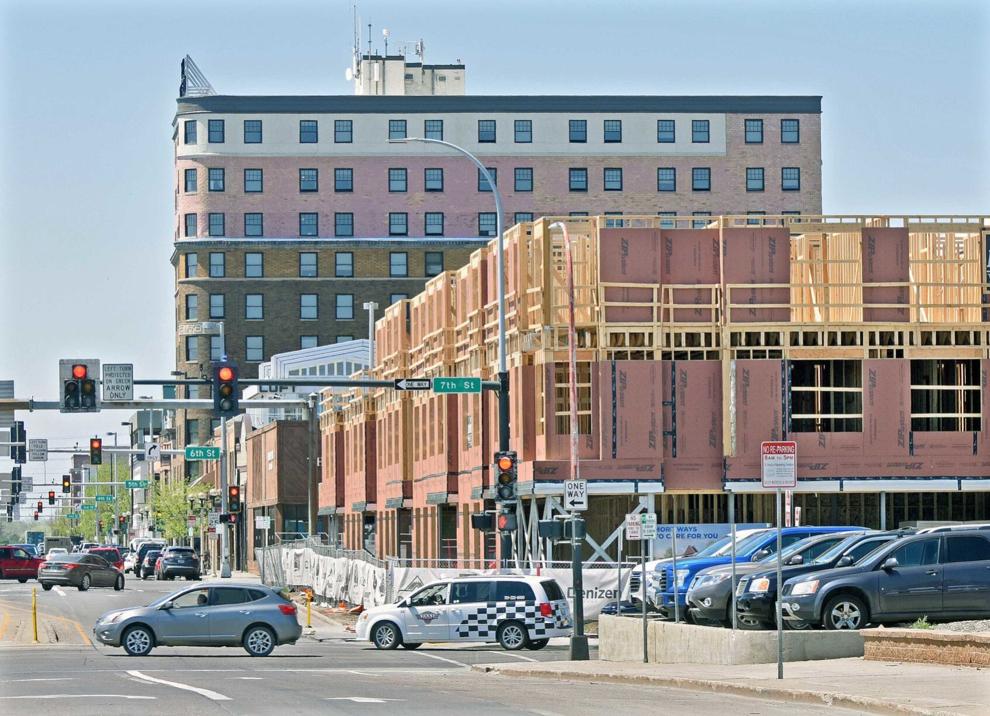 Supply chain issues caused by the pandemic meant delays in getting materials last year, but recently supplies have become limited, Meidinger said. Warehouses have been exhausted, and there aren't enough workers to produce more stock. 
"Housing across the county has been strong over the last year creating higher demand for materials," he said. "However, manufacturers and suppliers cannot find enough help to produce the needed materials. They are finding people staying home and making more money from stimulus funds than if they were in the labor force."