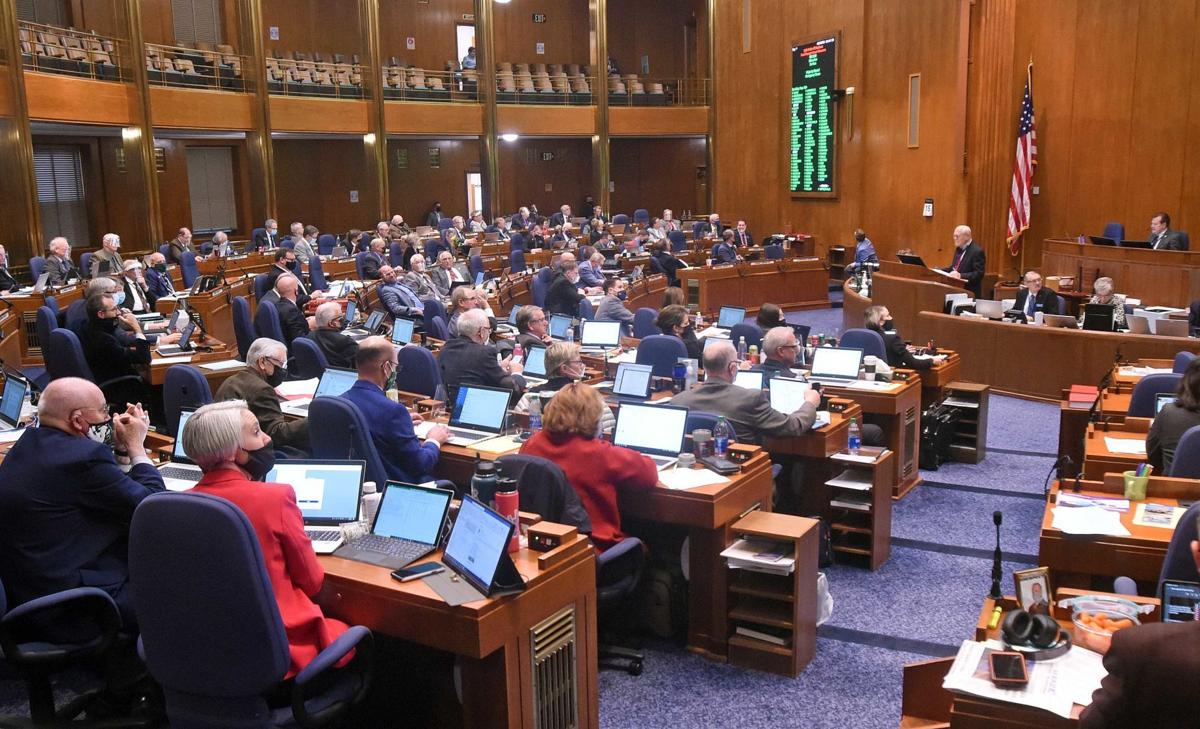 A Bismarck man who has volunteered at a soup cafe has started a mock fundraiser to pay for meals of North Dakota lawmakers, who will consider a bill to be reimbursed with taxpayer money for their meals.
Kacey Stein's "Feed ND Legislators" GoFundMe fundraiser has a $424,000 goal, but it had raised no money as of Friday afternoon.
Stein said he started the fundraiser Thursday after hearing of House Bill 1424, which would reimburse state lawmakers from outside of Bismarck for meals on days in session, costing about $424,000, according to a legislative estimate. He learned of the bill on social media.
"I think the bill is ridiculous," Stein said. "From my perspective, I think with what they're compensated, I would think that they could probably find the means to figure out meals."
North Dakota lawmakers are paid $518 a month, plus $186 per day during a session or in an interim meeting. They also receive a session lodging reimbursement of about $1,800 a month, and are reimbursed mileage expenses at 57.5 cents per mile.
The average lawmaker compensation, including salary and health benefits, was about $41,500 in 2019, the last session year, according to data provided by Legislative Council.
Stein said his fundraiser "probably leans more toward the side of parody." His Facebook link to the fundraiser has been shared about 1,000 times, without "a dollar donated to it yet," he said.
"I think that probably says something about where North Dakota stands on feeding the legislators," Stein said.
He pointed out that many people are impoverished in the state, even before the coronavirus pandemic struck, "and for the legislators to say, 'We're these people and we're entitled to this,' that bothers me a little bit because I think that there's money that could be spent better." 
Stein, who works in construction, has volunteered at Heavens Helpers Soup Cafe in Bismarck, where he's seen people receive the only meal they'll have all day.
"I think if we can as a state afford to pay people that are already making a decent sum of money, then we should probably reevaluate our priorities a little bit and look at the people that are a little bit less fortunate and take care of them first," Stein said.
Rep. Keith Kempenich, R-Bowman, who brought the bill, said Stein "can do what he wants, I guess."
The longtime state representative said meal reimbursements would appeal to younger people considering serving in the Legislature, and that only lawmakers can make the move. North Dakota has part-time lawmakers, who meet as a Legislature every two years in Bismarck for up to 80 days.
Kempenich said fellow lawmakers placed cans of spaghetti on his desk in jest after The Associated Press reported he's been eating $1 cans of spaghetti for lunches, after new state government ethics laws curtailed lavish, lobbyist-funded meals.
"I like them. I eat them, so that's not going to insult me any, it isn't," he said.
Kempenich said he didn't have lunch on Friday. His only food was a piece of summer sausage from a committee room.