A Bismarck man has pleaded not guilty to murder and other charges in connection to the death of his 12-week-old daughter. 
During Monday's five-minute hearing at the Burleigh County Courthouse in Bismarck, Jose Rivera-Rieffel, 22, waived his preliminary hearing and entered not guilty pleas to felony counts of murder and child abuse, as well as misdemeanor disobedience of a judicial order tied to a previous child abuse case.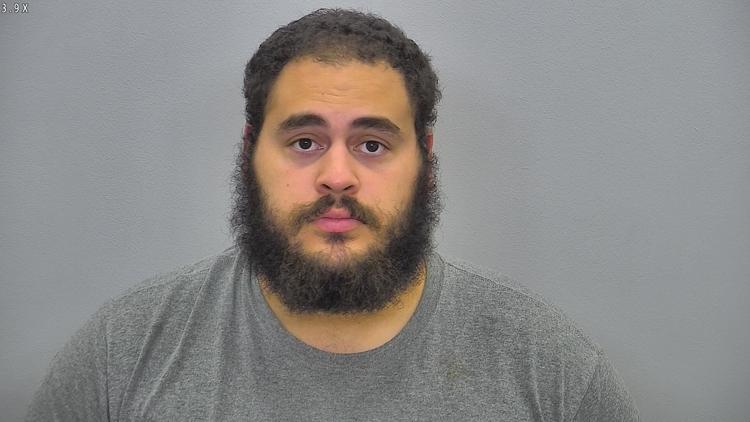 Burleigh County Senior Assistant State's Attorney Julie Lawyer requested a two-week trial due to "a lot of medical testimony." South Central District Presiding Judge Gail Hagerty said court administration will schedule a trial. 
Rivera-Rieffel faces up to life in prison without parole on the murder charge.
In April, he and the baby's mother, Jennyfer Lopez, were arrested after the girl was admitted to CHI St. Alexius with multiple life-threatening injuries.
Doctors and hospital staff who treated the baby told police the injuries were "indicative of non-accidental trauma." She died April 27 after eight days in the hospital. 
Her cause of death was "delayed consequences of blunt force trauma to the head," according to a police affidavit.
The affidavit also alleges Rivera-Rieffel was the sole caretaker of his two infant daughters the night before and the morning of the day the baby was brought to the hospital with numerous head injuries. 
He resides at the North Dakota State Penitentiary in Bismarck.
Lopez pleaded guilty to misdemeanor charges in connection to injuries the two babies sustained while in Rivera-Rieffel's care. South Central District Judge Bruce Haskell sentenced Lopez to two years supervised probation in August. 
A criminal summons is active for her to appear in court on a potential probation violation from phone contact with Rivera-Rieffel.