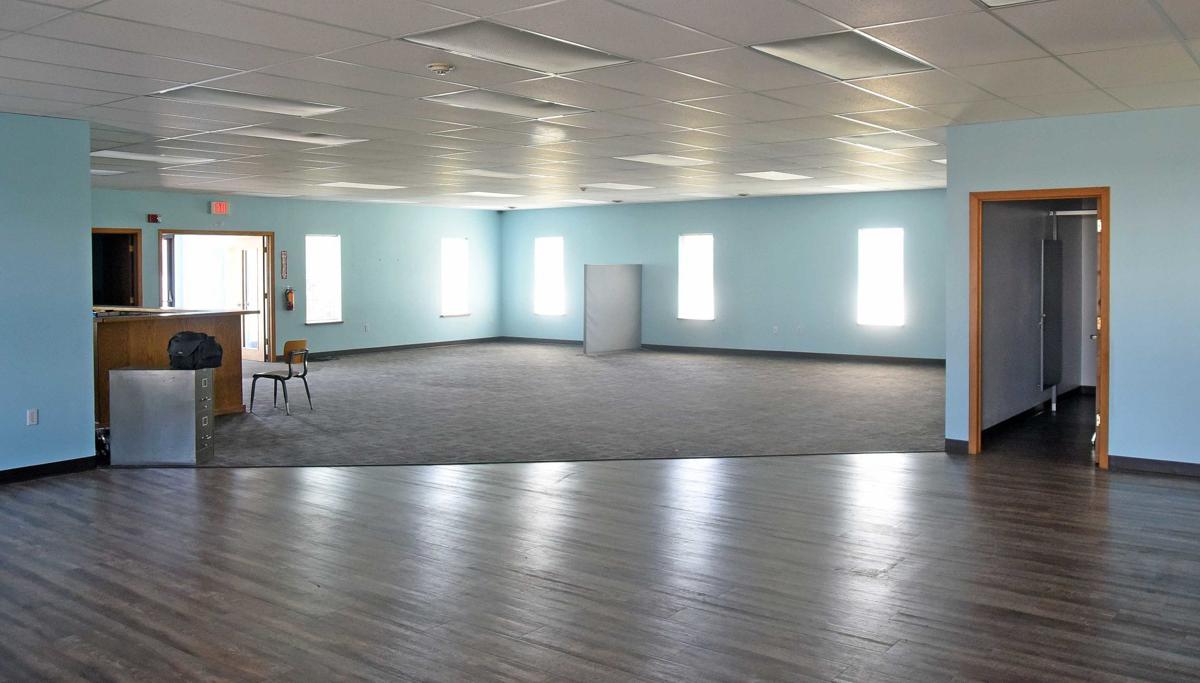 City officials have agreed to provide $250,000 for a 24/7 emergency homeless shelter in south Bismarck.
The Bismarck City Commission on Wednesday approved the funding request from Missouri Slope Areawide United Way for the development of a new permanent shelter for men, women and children.
The United Way has been leasing 14 rooms at Sunrise Apartments in downtown Bismarck since March 2018, following the closure of the Ruth Meiers Hospitality House men's emergency shelter in October 2017.
The United Way and Community Works North Dakota in May purchased a vacant building at 1140 S. 12th St., which will soon become a permanent shelter.
City funds appropriated Wednesday will go toward covering some of the cost to staff the shelter 24/7, and pay for one-fourth of the shelter director's salary and also overnight security, according to Executive Director Jena Gullo.
"We're happy that the city of Bismarck sees this as an important need in our community," Gullo said. "A city of our size really needs a permanent shelter."
The new shelter, which will be called the "Center for Opportunity," also will help connect people to supportive services, including daycare, housing and employment services.
Having a 24/7 shelter is key, Gullo said, especially during the winter months.
"That way, whether it's community members or the police department or hospitals, they'll have somewhere to send homeless people anytime day or night," she said.
You have free articles remaining.
Commissioner Nancy Guy called the decision to provide city funding for the new shelter "a wise choice and a win-win for the community." After the Ruth Meiers men's emergency shelter closed, Guy said, she heard often from residents about the need for the city to step in.
"They were always asking me what the city could do to help, so it seems like the time was right to take a bold step, and we did," she said.
Though the money was included in the city's 2020 budget as a one-time expenditure, Guy said she expects it will become a "yearly investment."
Gullo said she also plans to ask for funding for the new shelter from Burleigh and Morton counties, as well as from Mandan.
"We first wanted to get a commitment from the city of Bismarck and see if we could even keep the center open 24/7. So now that we have that commitment, we'll start conversations with the other municipalities," she said.
In addition to securing city funding, Gullo said, her organization is raising money for other staffing costs at the new shelter, including hiring a social worker, a case manager and a housing navigator.
"The ultimate goal is for United Way, with our partners, to move the needle on the issue of poverty. We want to create a pathway out of poverty for not just homeless people, but for people in our community who want to change their life circumstances," she said.
The goal is to move residents from Sunrise to the new shelter at the end of the month, according to Gullo.
United Way also is planning to add on to the 3,200-square-foot facility and create dedicated space for men, women and families. Construction on an addition likely will begin this fall and be completed in the spring, Gullo said.
The public hearing for the city's 2020 budget will be held Sept. 24, after which the commission will vote on final approval.