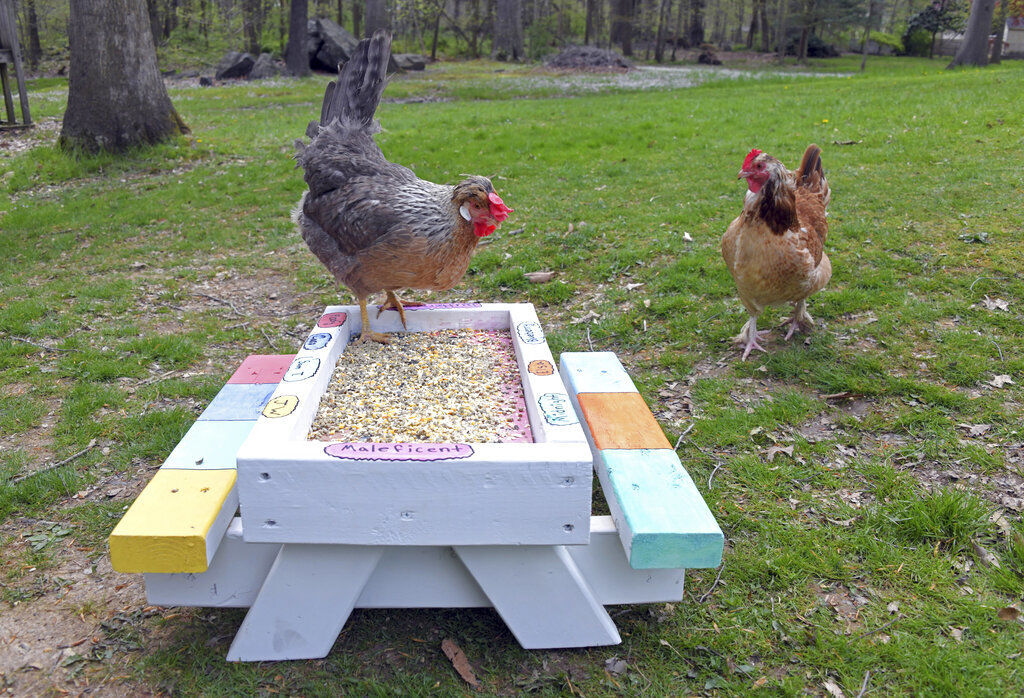 Chickens won't be crossing the road in Bismarck any time soon.
The Bismarck City Commission denied a request from the city Planning and Zoning Commission Tuesday night to move forward with an ordinance to allow chickens within city limits.
Commissioner Mark Splonskowski was the sole member to support holding a public hearing for a potential ordinance that would allow Bismarck residents to keep up to four chickens.
Commissioner Steve Marquardt, who initiated the discussion, said he had several concerns with going ahead with the proposed ordinance. He cited the makeup of a stakeholder group involved with developing the ordinance, disposal options for waste and financial impact on the city. He and Commissioner Greg Zenker said they had received emails from residents opposing allowing chickens.
"I think the city of Bismarck needs a lot of things," Marquardt said. "But chickens are not one of them."
Marquardt said the stakeholder group that provided input on the ordinance only had staff from Bismarck Animal Control to represent those who do not want chickens. Planner Will Hutchings, who answered commissioners' questions about the potential to permit poultry, said that the stakeholder group contained staff from Animal Control, the building inspections division, environmental health, public health, representatives from the city's Animal Advisory Board, North Dakota State University Extension, an extraterritorial area resident, a city resident and a local food advocate.
The extraterritorial resident owns chickens and the city resident was "interested in the keeping of chickens," he said.
Hutchings said there was some discussion regarding the disposal of chicken feces but that it was not fully fleshed out. A representative from the NDSU Extension said it could offer some training, Hutchings said. The proposed ordinance required chickens be kept 20 feet from any streams, ditches or other places where feces could enter any storm drainage system.
Marquardt also said he had issues with the financial impact that allowing chickens could have on the city.
By law, the city must hold found property for five days to allow owners to retrieve it, and chickens are considered private property. Animal Control would have to build a structure to hold any birds that flew the coop, which could cost between $4,500 and $5,500, Hutchings said.
Animal Control staff spoke against the ordinance at a planning and zoning meeting in May.
Commissioner Nancy Guy wondered about Animal Control's ability to house any runaway fowl in its facility.
"I'm loath to add on to a building that we can't even keep repaired right now," she said.
Mayor Steve Bakken said he had liability concerns about allowing chickens. His dogs are trained to hunt birds, and he said he putting chickens next door to dogs could pose problems. Dogs' reactions to the birds could also prompt nuisance complaints to the police, he said.
Splonskowki, the lone vote in favor of moving ahead with the public hearing, said he wanted to see the issue go to a public forum. He added that other cities that allow chickens reported minimal issues. Mandan allows residents to keep up to four chickens. 
"If it's not intrinsically evil, why not give it a try?" he asked his fellow board members.