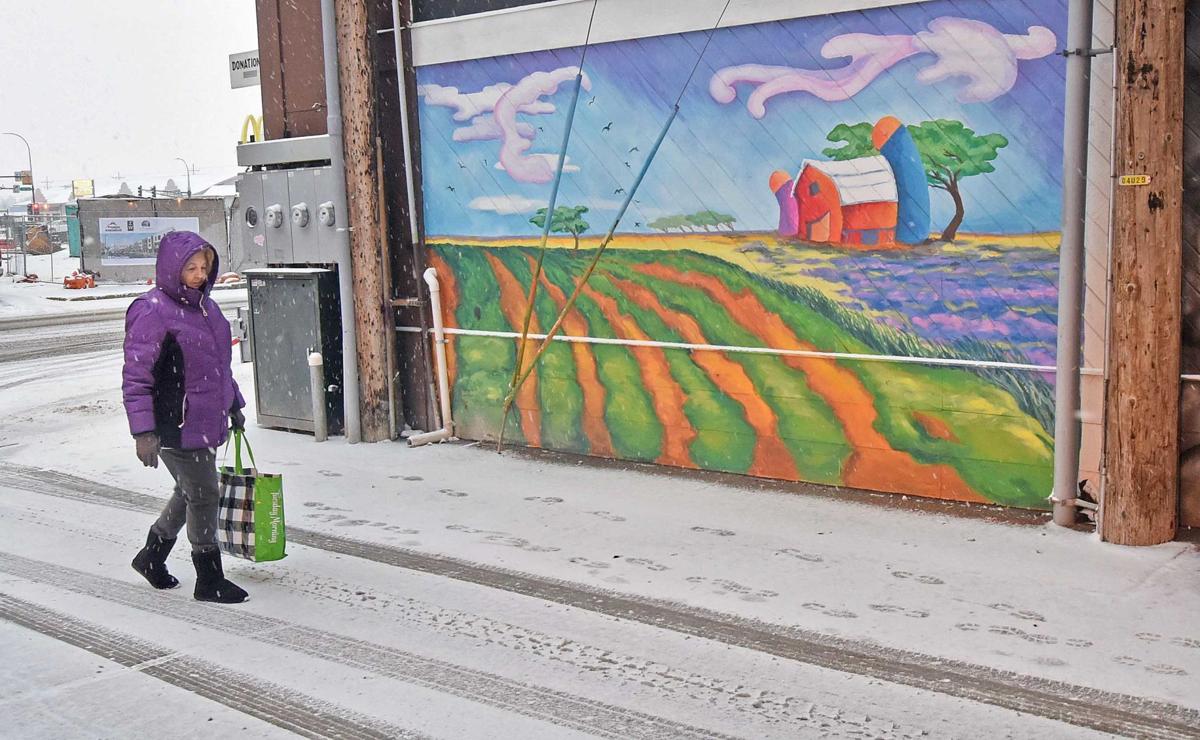 The first big winter storm of the season glanced off the Bismarck area overnight Wednesday and into Thursday but still set a snowfall record for the city.
It's the second day this week that a snowfall record was broken. Bismarck's snowfall total on Tuesday was 1.5 inches, more than double the record of 0.7 inches set on that date in 1936. Thursday's accumulation of 2.2 inches set a record too, according to the National Weather Service. The previous record of 1 inch had held since 1950.
Heavier snowfall in the southern part of the state late Wednesday and into Thursday was "fairly anticipated," National Weather Service Meteorologist Brandon Gale said.
"We expected higher accumulations around Bismarck and west," Gale said. "We got about what we expected along the state line."
The McIntosh County seat of Ashley had received more than 7 inches by 8 a.m., Gale said. Observers near Ellendale reported as much as 6 inches. Fargo and Jamestown by midday Thursday had about an inch of snow.
A few cars had slipped off of roads in the Fargo area, Gale said. The North Dakota Highway Patrol reported a single-vehicle crash on snow-covered Interstate 94 near Sanborn on Thursday morning. A 31-year-old Valley City woman lost control of a pickup as she was attempting to pass a snowplow. She was ejected when the vehicle rolled in the median. She was taken to Fargo for injuries suffered in the crash, the patrol said.
The snow is expected to give way to sunshine on Friday, when the high temperature should be in the mid-20s. There will be snow again Saturday with wind gusts of more than 20 mph, according to the weather service forecast. The snow likely will continue Saturday night and taper off Sunday.
The Bismarck area can expect single-digit overnight lows through Monday night. Tuesday should be partly sunny with a high of 29. Sunshine is expected on Wednesday, with a high temperature in the mid- to upper-30s.
Be the first to know
Get local news delivered to your inbox!