A man is in custody after walking into a Bismarck bank Wednesday demanding money from an employee and stating he had an explosive device.
Bismarck police got a call at about 9:30 a.m. about a bomb threat at Starion Bank, which is located at 333 N. Fourth St.
Bismarck police Lt. Luke Gardiner said Rondal Heitsch, 54, entered the bank, told an employee he wanted money and said he had a bomb in his backpack. Police did not say how much money was requested.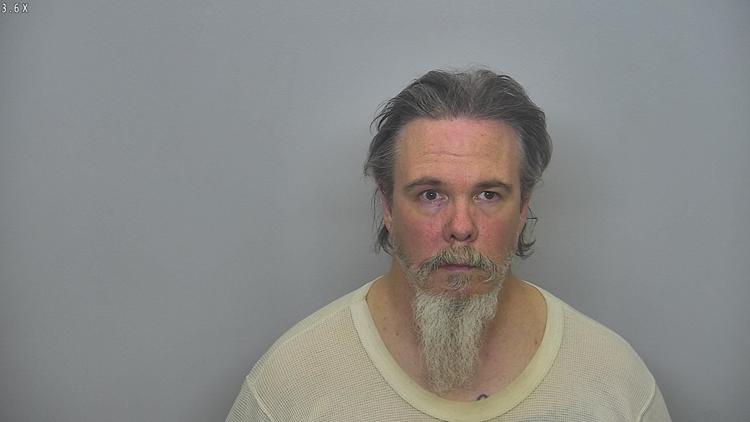 The Tribune does not typically identify suspects until they are charged, however Heitsch pleaded guilty to a federal bank robbery charge in 2017.
On Sept. 21, 2016, Heitsch entered Bremer Bank in Bismarck and handed a note to a bank staffer, who passed him $6,045 cash. Bismarck police officers found him later that day near the Missouri River by the Expressway Bridge with $6,044 on him. 
Heitsch was arrested Wednesday about 45 minutes after police were called. The Bismarck Police Department's Bomb Squad and West Dakota SWAT team cleared the building, which took about 30 minutes, according to Gardiner.
Businesses within a two-block radius of Starion Bank were advised to shelter-in-place while police cleared the building, Gardiner said.
Police shut down Rosser Avenue and Thayer Avenue between North Third Street and North Sixth Street. The streets were reopened at about 2:30 p.m. The bank stayed closed for the rest of the day.
The North Dakota Highway Patrol, the Burleigh County Sheriff's Department, the Bismarck Fire Department, Metro Area Ambulance and the FBI also responded Wednesday.
Be the first to know
Get local news delivered to your inbox!