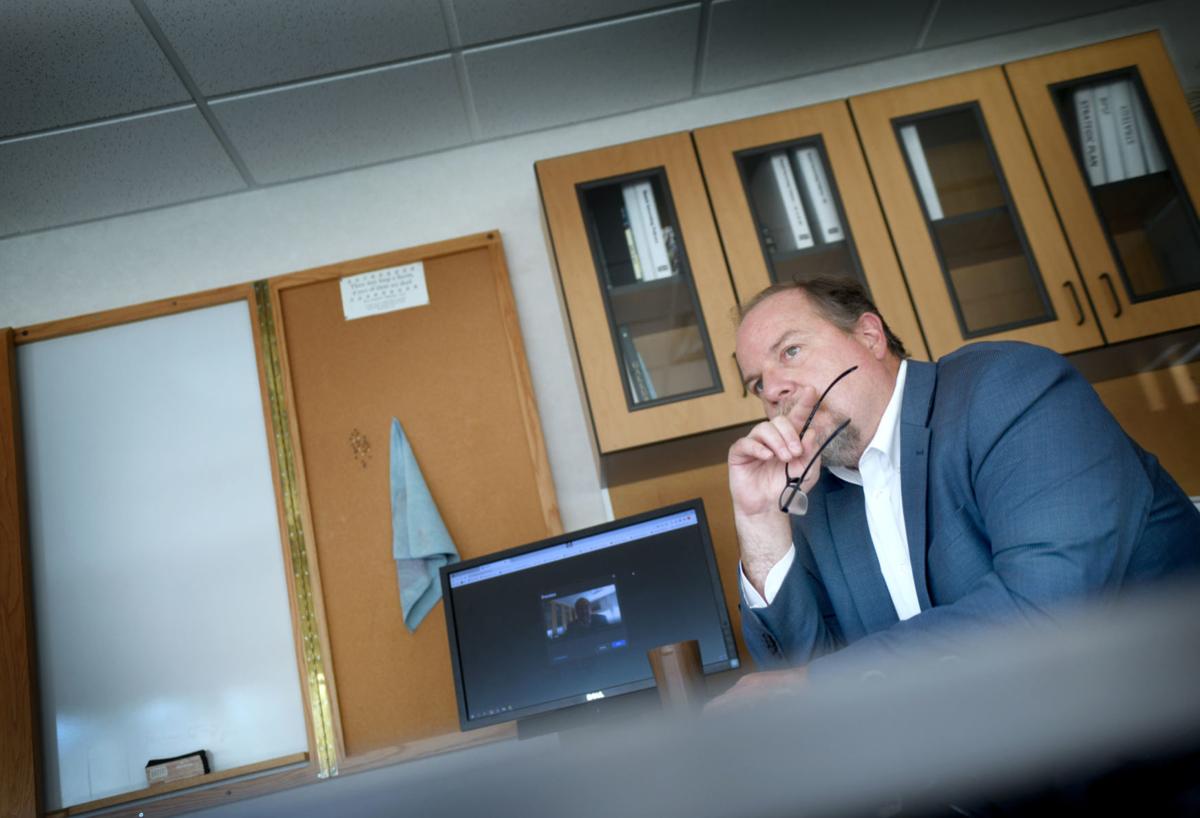 As active coronavirus cases mount in North Dakota, Bismarck Public Schools officials are preparing for all possibilities while they wait for state guidelines for the upcoming academic year.
State School Superintendent Kirsten Baesler last week met with Gov. Doug Burgum and State Health Officer Andrew Stahl to go over language in a draft guidance document for school districts that will be released soon, possibly this week.
Bismarck Public Schools officials in May formed a task force to create rules for using school buildings this summer. That task force was expanded last week to include all stakeholder groups, such as the technology, transportation and food service divisions within the district. The task force last week held meetings in subcommittees to try to figure out how school will look in the fall.
"What are the protocols and procedures in a school in the new normal when you come back to school?" Superintendent Jason Hornbacher said. "Right now, it's just a brainstorming session."
The staff and educators responsible for more than 13,000 students are planning for every possible scenario. Areas of consideration include how to accommodate volunteers and visitors to the schools and how to send students on field trips.
Burgum shut down schools by executive order on March 15 due to the spread of coronavirus and directed school districts to create and implement approved distance learning plans to continue educating students at home for the rest of the spring semester. 
High school students generally did better than younger students with distance learning, Hornbacher said, and school officials noticed that students participated more when the teacher connected with them on a personal level. Administrators also learned that some of the confusion with distance learning stemmed from the fact that there wasn't uniformity on how it was delivered, with some teachers using Google Docs and Google Classroom while others chose Moodle.
"It's quite a variety of things that we're talking about," Hornbacher said.
District officials last Thursday sent a survey to about 600 substitute teachers asking whether they would likely return to work this fall. On Tuesday, the district plans to send a survey to teachers and a "huge" survey to parents and other community members. 
Hornbacher's idea is to pool feedback from key district constituencies to create a plan that can be updated when the state's guidance comes out. The alternative of waiting until he gets Burgum's plan to start forming task forces and survey groups would take too long for a school district with as many students as there are residents of Jamestown, he said.
"We can't wait. We cannot wait for guidance and then to determine a plan. We're too big of an organization, and there's too many people relying on us," Hornbacher said. "Some of our plans and preparations, we might not be able to do based on governor guidance, but at least they're going to be there."
"We'll have a draft plan, and we're going to lay that draft plan right alongside the governor's plan, and we will quickly be able to turn this around," he said.
Be the first to know
Get local news delivered to your inbox!