A federal judge has dismissed the city of Bismarck and two police officers as defendants in a civil rights lawsuit filed by a man who helped bring hundreds of military veterans to a Dakota Access Pipeline protest camp in North Dakota.
U.S. District Judge Daniel Traynor also dismissed two employees of Hertz Corp. as defendants in the lawsuit that centers around a rented Suburban.
"There are no constitutional injuries within the complaint that have merit," Traynor wrote in a Friday ruling.
The plaintiffs last spring voluntarily dropped Hertz as a defendant after the company declared Chapter 11 bankruptcy amid the coronavirus pandemic. Traynor's ruling leaves Bismarck franchisee Overland West Inc. and two of its employees as the only remaining defendants in the suit that seeks unspecified money damages. 
Michael Wood Jr., of Glendale, Arizona, a former U.S. Marine and Baltimore police officer, rented the Suburban in 2016 when he came to Bismarck. The vehicle became snowbound in a blizzard that hit the protest camp that December, and what happened to it after that is unclear.
Wood was charged in January 2017 with felony theft. He and his wife, Jessica, were detained at the U.S. border in California when returning from a Mexican vacation in August 2019, but they were not arrested. Prosecutors in March 2020 dropped the charge.
Wood and his wife sued last March, alleging that rental company officials falsely accused him of stealing the Suburban in retaliation for his social media criticism of the company or his support of the pipeline protest that drew thousands of people to southern North Dakota over a six-month span of 2016-17.
Wood claimed Bismarck police issued a warrant for his arrest on a felony theft charge without properly trying to find and notify him, for the same retaliatory reason, and that the "malicious" warrant made it impossible for him to find work in the law enforcement and security fields.
The couple in their lawsuit claim that their constitutional rights including free speech and due process were violated in retaliation for their support of the Standing Rock Sioux Tribe, which fears pollution from the pipeline and has fought it in and outside of court. The Woods cite "severe emotional distress and mental anguish" along with economic damages due to "past and future lost time and wages."
Traynor concluded that authorities had probable cause to criminally charge Wood, that Officer Brad Jerome and Deputy Chief Randy Ziegler acted appropriately, and that the city did nothing wrong.
"Plaintiffs have not pled sufficient facts to establish Bismarck had an unconstitutional policy or custom of its police officers retaliating against citizens," Traynor wrote.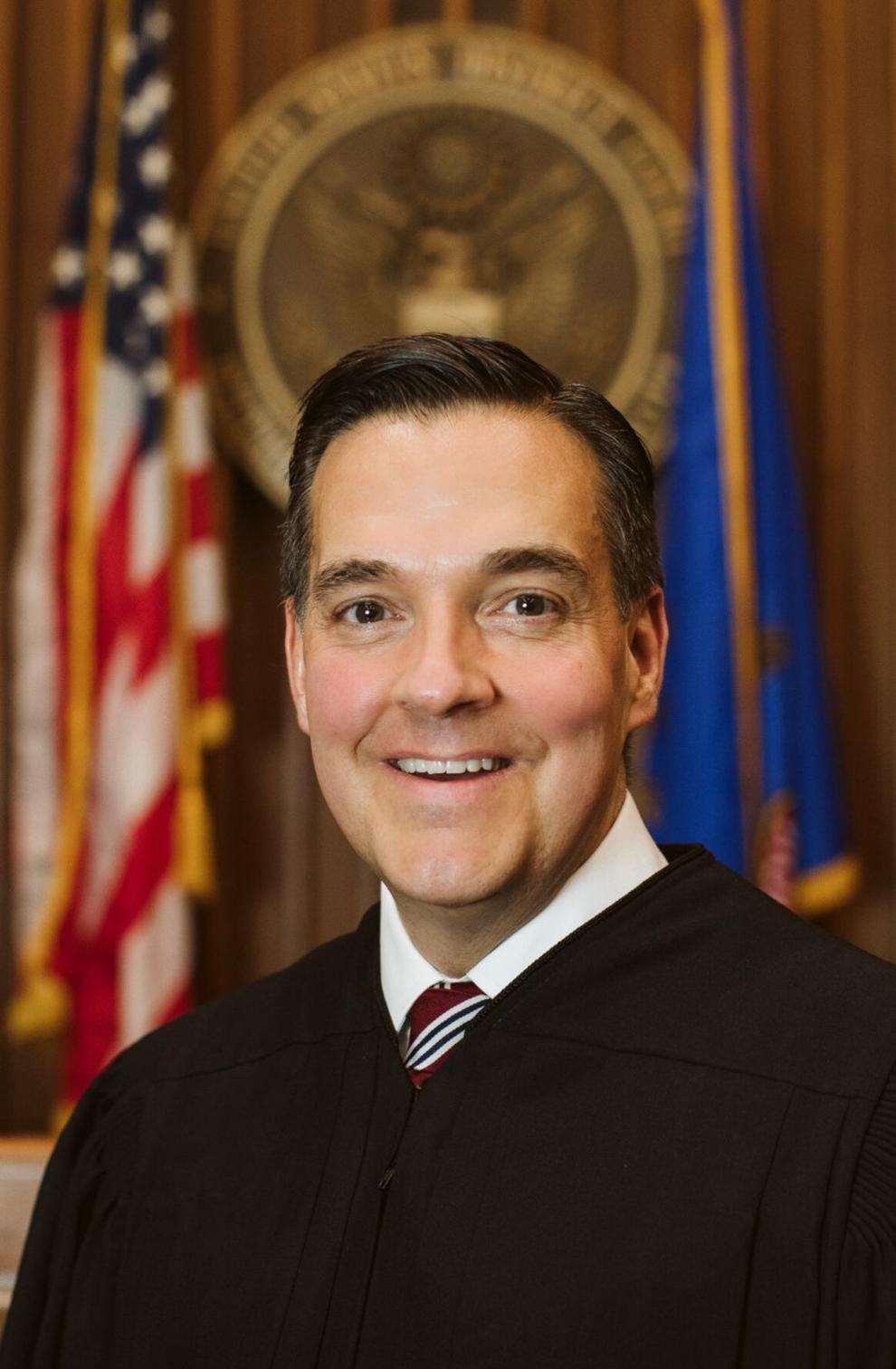 The judge also dismissed Joshua Boles and Ron Claiborne, two Hertz customer service agents in Oklahoma, as a matter of jurisdiction.
"There is nothing in (their) conduct that could have led them to reasonably anticipate being brought to court in North Dakota," Traynor said. "A customer service representative located in Oklahoma, over a concern brought up by a customer in Arizona, discussing a franchisee in North Dakota, does not have sufficient contacts in North Dakota."
The Woods' attorney, Roberto Alejandro, declined comment to the Tribune on Monday, citing the ongoing litigation. Attorneys for the city and the officers, and for the two Hertz employees, did not immediately respond to requests for comment.
Lawsuit continues
Michael Wood maintains in the lawsuit that Hertz franchisee Overland West charged his card about $4,700 for the Suburban rental fee and an insurance fee to cover any vehicle damages, and that when he left the state on Dec. 8, he had made arrangements to extend the rental and insurance "until such time as Overland could recover the vehicle." He does acknowledge that he returned the wrong set of keys for the Suburban, calling it a mistake.
Hertz said the Suburban was found abandoned in Bismarck, not where Wood had indicated it was, and that it was extensively damaged.
The attorney for Overland West and employees John Kaelberer and Alexandria Huber in an answer to the lawsuit states in part that Wood violated the terms of the rental agreement, and that the Overland defendants did not agree to extend the rental and did not agree to retrieve the Suburban. Attorney Joel Flom asks for the lawsuit to be dismissed.
U.S. Magistrate Jude Clare Hochhalter has scheduled a Nov. 15 pretrial conference. Court documents indicate a trial is not yet scheduled.
The "Veterans Standing for Standing Rock" effort that Wood helped organize by raising nearly $1.2 million was controversial. The North Dakota Veterans Coordinating Council -- composed of the American Legion, AMVETS, Disabled American Veterans, Veterans of Foreign Wars, and the Vietnam Veterans of America -- at the time publicly said it did not support the action and remained neutral on the pipeline dispute.
Many people later questioned what happened to the money raised from 26,000 donors for the effort. Wood has said the money was not misused but spent on supplies, hotel rooms and transportation. He told the High Country News in April 2018 that auditing the donations would have cost too much and would not have been a good use of the money.
But Wood also acknowledges in the lawsuit that he wasn't prepared to handle the windfall, saying "the fundraiser took off unexpectedly," and that "suddenly, what had been intended as a small effort became a great logistical challenge."