Mike Beck, 78, was just a child when the trains arrived carrying hundreds of German and Japanese "enemy aliens" who were to be interned at Fort Lincoln, or what is now United Tribes Technical College in Bismarck.
Franklin D. Roosevelt proclaimed in December 1941 that the United States was at war with Japan, Germany and Italy, which resulted in the arrest and detention of "aliens" residing in the country.
For Beck, though, some of these men would later become his friends and members of the Bismarck community. More than 4,000 Germans and Japanese were interned at Fort Lincoln.
"It was a part of a history in the United States that no one wants to talk about," Beck said of the camp, which operated from the spring of 1941 to March 1946.
For the past year, Beck has been reassembling a piece of history from the internment camp at Fort Lincoln. Beck is a longtime volunteer of Bismarck's Buckstop Junction, which, in 2011, acquired a temporary barracks building that was used in the camp.
Prior to 2011, the structure, called "T-23," served for more that 40 years as the maintenance building at Bismarck State College. The deteriorating building was set for demolition to make way for a new campus facility when the Missouri Valley Historical Society, which operates Buckstop Junction, stepped in.
Board by board, volunteers disassembled the temporary barracks building and the Historical Society and UTTC each got half. Then the flood of 2011 hit and Beck, the lone volunteer reassembling the structure, had to take a break to work on his flooded house, located by the Missouri River. He also had a stroke, so, up until last spring the boards from the barracks building remained at Buckstop Junction until Beck could get back to work.
Beck has been volunteering for about 22 years at Buckstop Junction, a little "town" in southeast Bismarck that is filled with other restored historical buildings — about half of which Beck rebuilt himself.
"I've always been interested in history, especially North Dakota history,"  said Beck, who also is a farmer and grows the pumpkins each year for Papa's Pumpkin Patch. "I think it's unique."
"And I like to work," he added, with a laugh. "And I've just got to be busy all the time."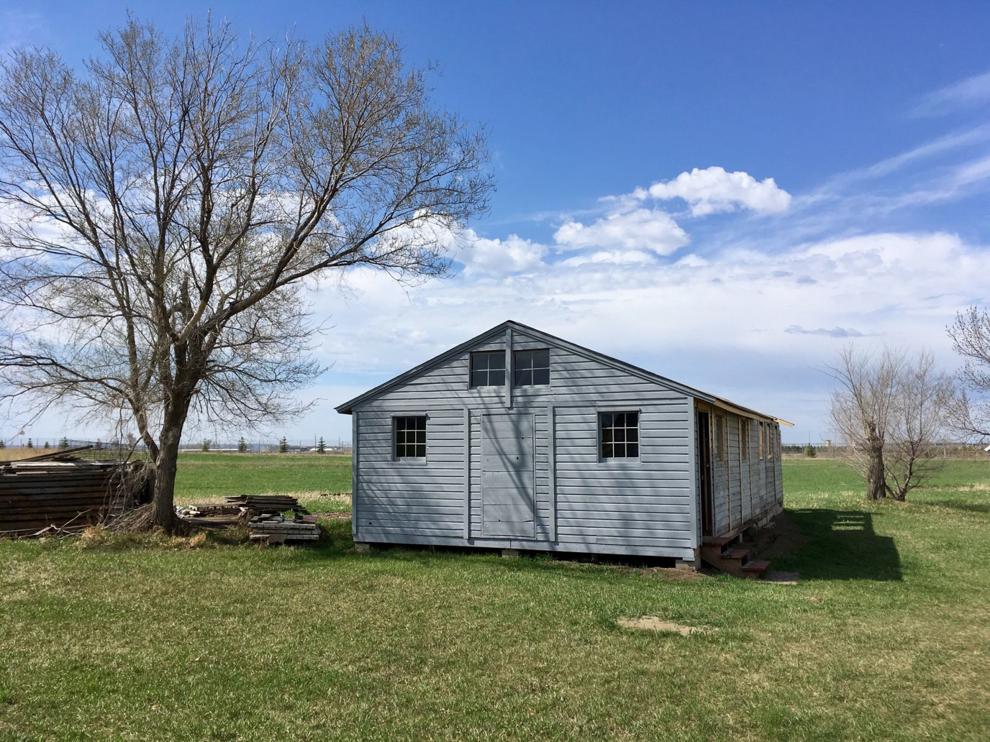 History of Fort Lincoln
The internment camp at Fort Lincoln was the talk of Bismarck in 1941. On April 11, 1941, the Tribune announced that Italian sailors taken from 28 ships in American ports would soon be interned at the camp. More than a month later, the paper announced 200 German seamen also were expected to be placed there.
Ft. Lincoln internment camp was transformed from a military post to a camp with the addition of a 10-foot fence. In addition to the German seamen, in early 1942, the Tribune reported that 415 Japanese, most of whom came from the California area, arrived at the Ft. Lincoln camp. All the internees were men.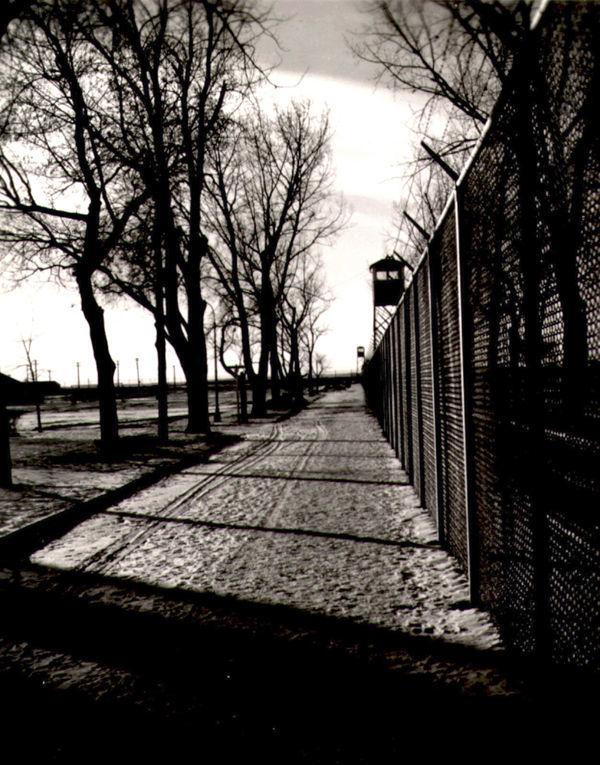 The internees
Beck got his start in restoring old buildings when he and his two brothers started the Great Plains Museum in Mandan, which operated from the late 1960s until 1983. They picked up nearly a dozen log houses between Bismarck and Mandan that were set to be torn down.
Beck said he recalls, as a kid, going to the internment camp in Bismarck. It wasn't until he returned to Bismarck after two years in the U.S. Air Force when got to know some of the German internees who chose to remain in Bismarck.
There was Meinrad "Pete" Huchler, who owned a farm near him, Paul Mueller, a barber at the Prince Hotel, which is now Sunrise Apartments, and Kurt Peters, a man popular in Bismarck.
"Everybody in town knew (Peters)," Beck said. "He was an amazing guy."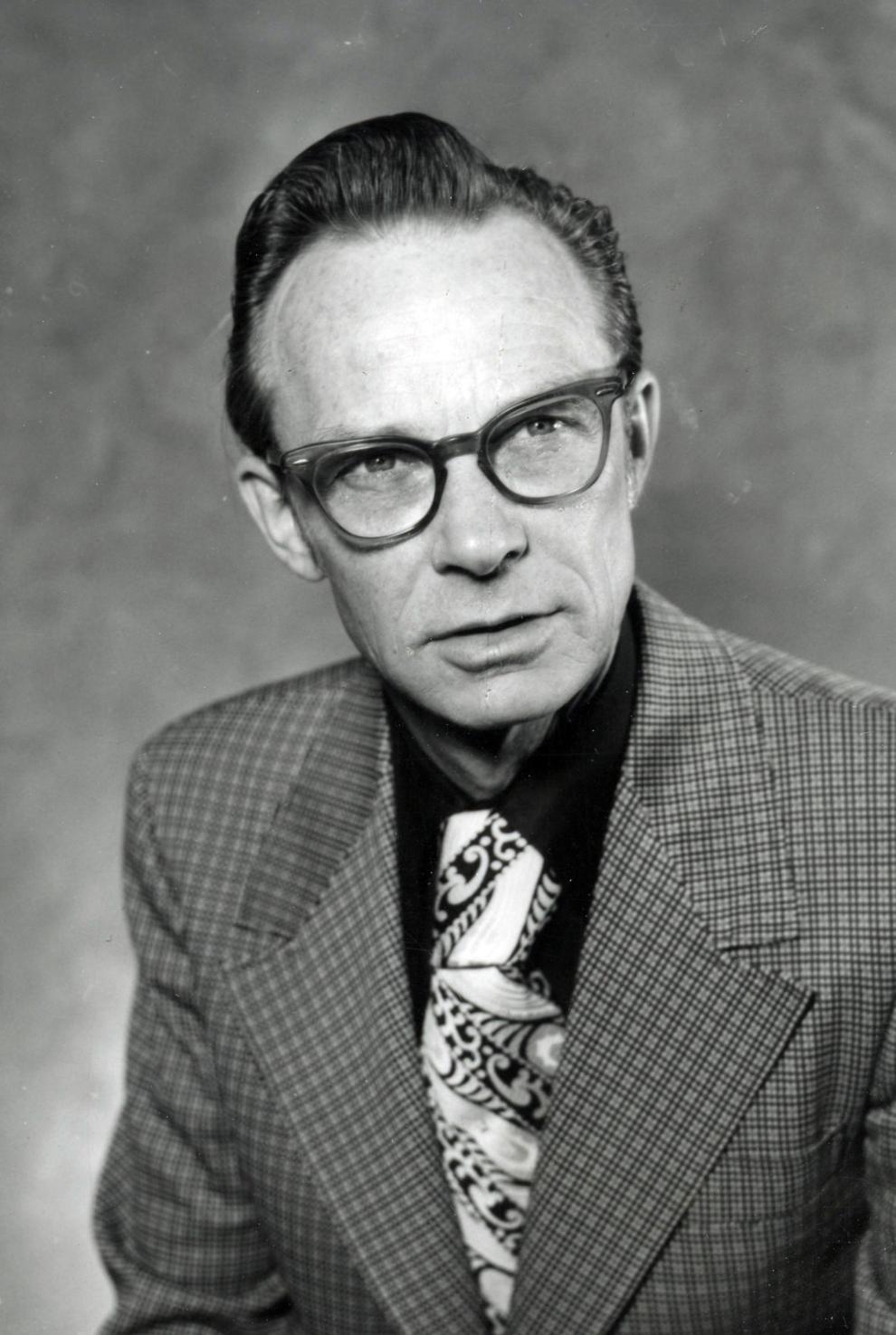 According to Tribune archives, Peters was a radio operator on ships. He worked on four German liners before he started working with Standard Oil Co. and was sent aboard an American oil tanker in the late 1930s. He came to the U.S. from Germany in 1939, just a week before the war broke out.
Peters, who was arrested in New York City, interned in the Fort Lincoln internment camp until 1943. He was eventually released and he, like many former internees, joined the military. At the end of WWII, he became the Tribune's circulation manager.
Less than a dozen internees chose to remain in Bismarck.
Huchler was one who stayed and worked for Corwin Churchill Motors, doing wheel alignment.
Some internees who chose to stay in Bismarck may have opted not to speak about their time in the camp. Others did.
Ingrid Bailey, Huchler's daughter, said her father never spoke of any cruelty at the camp. Her father told her, "There was no cruelty if you did your job." Huchler worked at the the first aid station in the camp, because he had been a Boy Scout and had extensive first aid knowledge.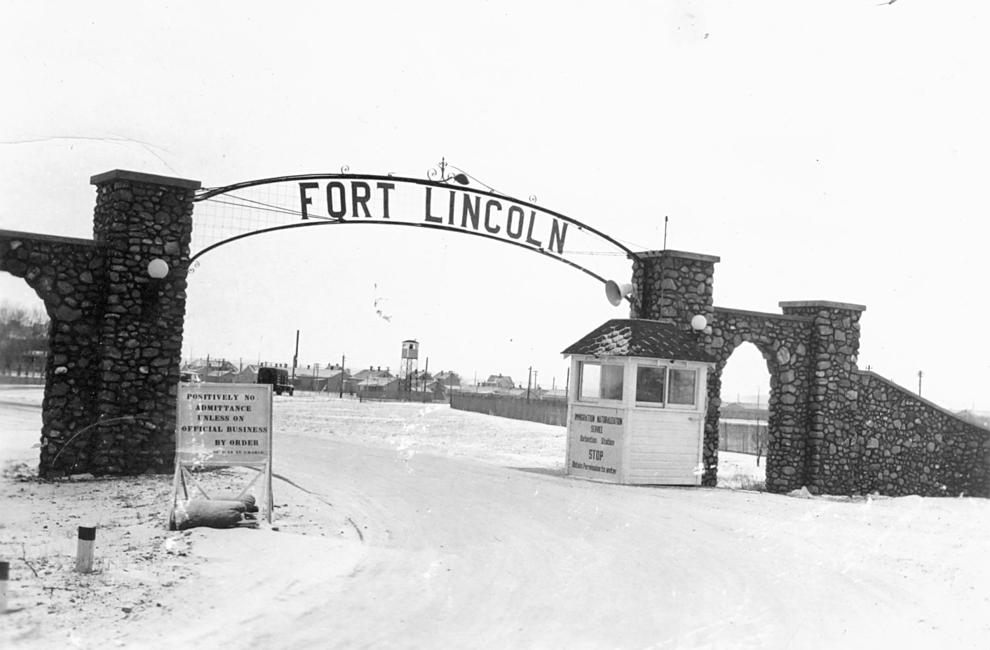 Bailey said her father had also been working for Standard Oil Co. When his ship docked in New York City, he left because he was worried about returning to Germany, as he had been arrested for a minor infraction and was told not to return.
"These people didn't do anything; they weren't spies. They were just in the wrong place at the wrong time," said Bailey, 73, who lives in Wisconsin. "When (my father) got off the train and they had guns pointed at them ... he said they kind of got a kick out of it, because they were just ordinary people who just weren't citizens."
Soon after Huchler got out of the camp, he sent for Bailey's mother, who was in New York City at the time. Her mother worked at the Patterson Hotel and then they bought their farm on River Road.
Huchler worked at Corwin Churchill Motors for 40 years, then retired and raised grand champion sheep. He died in 2006.
"He was a very accomplished, very intelligent man," Bailey said.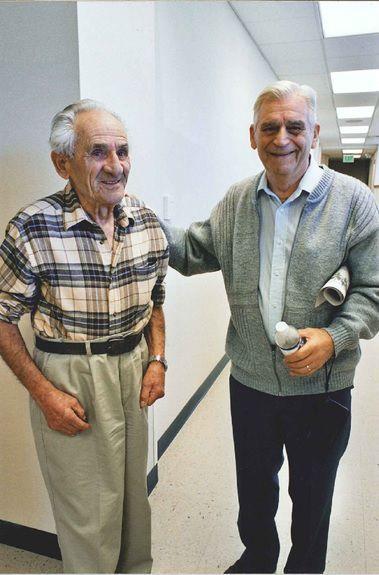 Life at camp
Tribune archives reveal that internees in the camp at Fort Lincoln were kept well-fed, took educational classes and participated in activities. There was a 5,000-book library and recreational facilities that included tennis, badminton, soccer and baseball. A 50-foot ski slope was also built within the camp.
The camp had an 80-acre garden that grew potatoes, corn and other vegetables. Chickens and cows also were raised. Internees were given $3 in camp script each month, and those who worked received 10 cents an hour.
There was a 75-bed hospital at the camp. Eleven men died from natural causes, and there were two suicides. Seven parties attempted escape, but were returned unharmed.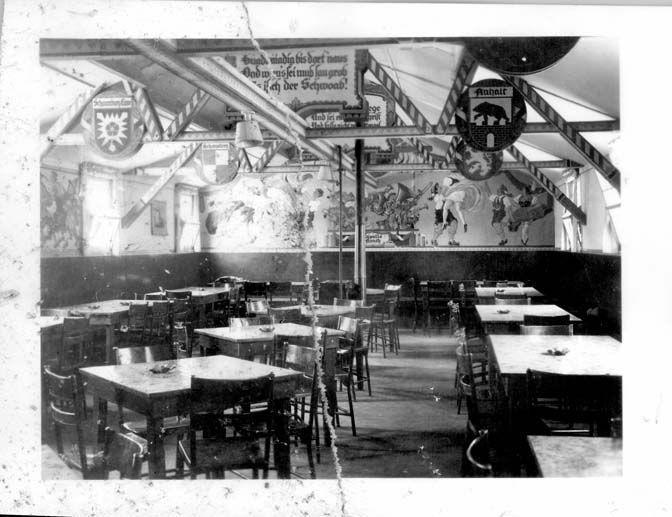 There was also a beer "casino," where, at one end, an artist had painted a mural depicting an Austrian dance. Others also painted scenes from their fatherland, a sign that some may have been homesick.
Peak population at the camp was about 1,600. Of the total 4,030 detained there, more than half, 2,188, were paroled or released.
Remembering the camp
All of the buildings at United Tribes Technical College were part of the internment camp. Some buildings still remain.
A group of instructors salvaged the college's half of the temporary barracks building "T-23," but it was never reassembled, said Dennis Neumann, a former communication specialist for UTTC who now does archiving at the college.
In 2003, UTTC opened an exhibit called "Snow Country Prison" to remember the internment camp at Fort Lincoln. Neumann said a long-term project of the college is to renovate the hospital building to remember the history of the campus and to recognize the names of the internees.
Marlette Pittman, president of the Missouri Valley Historical Society, said her organization also got a $2,000 grant from Preservation North Dakota to help with renovating the "T-23" building, which Beck said he hopes to have reassembled before the fall.
"I think (the building) gives us a way to show part of the history that has not been shown and not known by a lot of people," Pittman said. "It's important because it happened here. Some of the people from that camp stayed here. It had a real impact on our area ... because it brought people here who wouldn't probably have come."
A book, "Enemies: World War II Alien Internment," by John Christgau chronicles the history of the internment camp at Fort Lincoln.
In a new afterword in the book, he writes about why "so little attention" has been paid to the World War II Enemy Alien Control Program, which established internment camps across the county, including the one at Fort Lincoln. One explanation lies in what German internees, whom he interviewed, described to him as "Gitterkrankheit," meaning the fence sickness.
"After you've been behind barbed wires for months and years, a part of you begins to feel like a criminal. When you finally get out, you would rather not talk about the past," Christgau wrote.