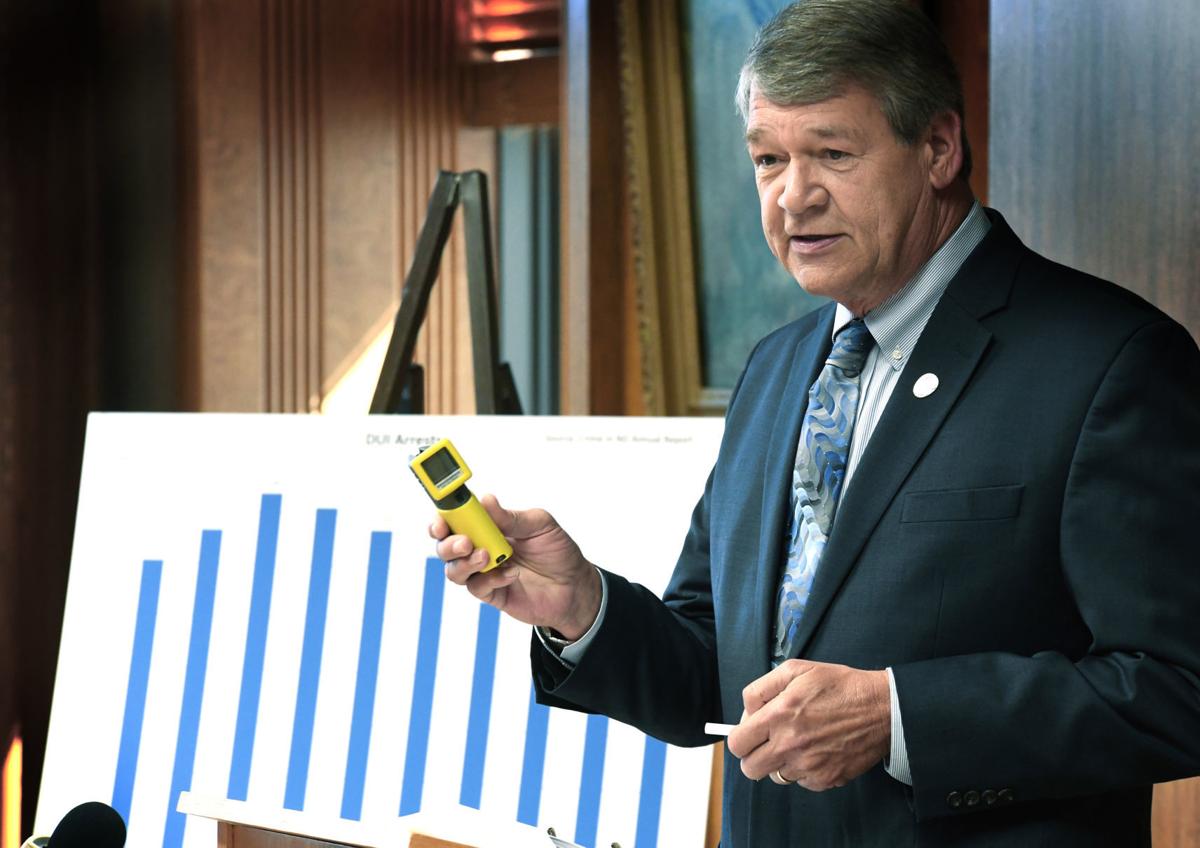 North Dakota drug arrests in 2019 were down for the first time in 10 years but homicides reached an all-time high, surpassing the previous record by four, Attorney General Wayne Stenehjem said Tuesday.
The 26 homicides in the state last year is the highest number since the start of Uniform Crime data collection in the 1970s, Stenehjem said. That number passes the previous high of 22 in 2015 and is nine more than in 2018.
Stenehjem's announcement came at a press conference releasing the 2019 Crime and Homicide report. 
"That is probably the only really bad news in this report," he said.
The state's arrest rate on homicides is near 100%, much above a national average of about 60%, he said.
"Anybody who commits a homicide is just about certain to be apprehended," Stenehjem said.
Ten of the homicide victims -- two of them infants -- died in domestic violence incidents. Guns were used in 10 of the deaths. Four occurred in one incident, at RJR Maintenance and Management in Mandan.
The incidents of murder and other violent crimes when charted have followed a sort of roller coaster pattern over the years, the attorney general said. Even though the numbers were up in 2019, the incidents were spread across the state. Stenehjem said it would not be fair to attribute the increase to an influx of people in the state's oil patch or increased criminal activity there.
"The statistics won't bear that out," the attorney general said.
Homicide is included in the crimes against persons category, which saw an overall 2.2% increase from 2018. Most of the crimes in that category were flat or down. One exception was the less serious but most common crime in the group -- simple assaults, which saw an increase of 188, from 5,874 to 6,062. The state's aggravated assaults trended down, from 1,304 in 2018 to 1,251 in 2019, a drop of 4.1%. That's a crime Stenehjem said he and his staff have monitored for years.
"We went so far as to look at each and every aggravated assault to see if there was some kind of trend," he said. "We really didn't see any common thread."
The number of aggravated assaults rose steadily until leveling off somewhat in 2015. The drop in 2019, with the state's population higher by 120,000 than 10 years ago, Stenehjem finds "very encouraging."
Drug arrests were down considerably in 2019, the first decrease in a decade. The 5,009 arrests in 2019 is a 6.4% drop from 5,455 in 2018. Marijuana violations account for about half the drug arrests, the attorney general said, with methamphetamine running a close second.
Efforts at rehabilitation from addiction could account for part of the drop but is only part of the equation, according to Stenehjem. Meth finds its way to North Dakota from big cities and originates mostly in Mexico. Law enforcement rarely finds the once-common "ma and pa" meth labs anymore, he said. Instead, meth is being dealt in large amounts and greater purity by armed and organized cartels.
"As we are concentrating on treating a person who may be addicted, we concentrate on working up the ladder to arrest the dealers who are bringing in the large amounts," he said.
DUI arrests continued on a downward trend, spurred by the implementation of tougher legislation in 2013. Arrests peaked in 2012 at 7,382. The number in 2019 was 4,828, 320 fewer than in 2018. Stenehjem attributes the trend to increased penalties and participation by offenders in the 24/7 monitoring program. People also recognize that driving under the influence is a serious offense "not regarded as something that is a joke or to be taken lightly anymore, that the risk to society is simply too great," he said.
DUI is part of the less serious Group B offenses, which fell in 2019 by 1.8% from 2018.
The state's overall crime rate in 2019 was 6,281.8 per 100,000, down from 6,339.9 in 2018. The crime rate is calculated using what are called Group A categories of crimes against persons (murder, assault, rape, etc.), crimes against property (robbery, burglary, theft, etc.), and crimes against society (drug violations, prostitution, etc.). There were 47,871 Group A offenses in the state in 2019, a drop of 0.7%, the report shows. 
Be the first to know
Get local news delivered to your inbox!