A Bismarck man is charged with felony child abuse for allegedly striking his stepdaughter with a broomstick because she refused to wear clothi…
A Montana artist has filed a federal copyright infringement lawsuit against a Bismarck beer distributor, saying the company illegally used his…
A man sent on an October street gang mission was sentenced Friday to 1 1/2 years in prison. The victim was a "really good friend," he said.
Officials are resuming normal monthly testing of the Bismarck/Burleigh Outdoor Warning System sirens.
Legalize ND submits petition to secretary of state for recreational marijuana; can start to gather signatures upon approval.
The driver of a vehicle that left I-94 and went airborne could face 5 years in prison if authorities revoke his probation in Richland County.
Bismarck police have cited the teenage driver of a vehicle they say struck and killed a bicyclist on a sidewalk last spring for manslaughter a…
Burleigh County will hold a special meeting Monday to take comment on whether to continue accepting refugees.
The state Medicaid advisory committee will meet this week in Bismarck to update the Department of Human Services about the operation of Medica…
A Bismarck man who allegedly shot a BB gun at his neighbors in May will spend two years on supervised probation after pleading guilty Tuesday …
Burleigh County commissioners on Monday delayed voting on a proposal from Lutheran Social Services of North Dakota to continue resettling refu…
Charges have been filed for a third time against a Bismarck man who police say inappropriately touched a woman and threatened her with a knife…
An Illinois man who Burleigh County authorities say had 30 pounds of marijuana in his car faces a felony charge that could send him to prison …
A Bismarck man who allegedly stole items from stores in Bismarck and Mandan and pulled a knife on one store employee was arrested Friday as he…
A longtime South Central District Court judge has announced he will not seek reelection in 2020.
When a bid for a stained glass project came in too high, a group of volunteers from a Mandan church decided they could -- with some coaching -…
When 16-year-old Swedish climate activist Greta Thunberg visited the Standing Rock Sioux Reservation last month, she squeezed in a brief photo…
An east-moving winter storm left 7 inches of snow on Bismarck by Saturday afternoon, while places in western North Dakota reported measureable…
One hundred years ago Sunday, a group of men gathered in the House chambers at the Capitol in Bismarck to decide whether to allow their wives,…
A Mandan woman who police say sold more than half a ton of marijuana between March 2018 and April 2019 is now charged in court documents with …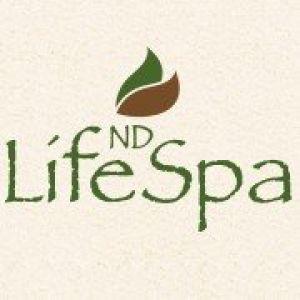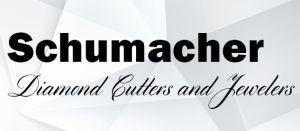 Schumacher Diamond Cutters and Jewelers
Freezing drizzle that coated streets, sidewalks and parking lots didn't stop shoppers in Bismarck from seeking out Black Friday bargains.
Approved standards include that roofs, floors and walls must not be deteriorated; units must have a permanently installed heat source; and str…
After 26 years of military service that kept them apart for much of their married lives, Anton "Tony" Hillig and his wife, Sandi, are glad to …
Burleigh County authorities have charged a New York man with four felonies, saying he hacked Facebook accounts, threatened teens and demanded …
Three sisters with lengthy volunteer histories will join forces - and maybe voices - for the first time Wednesday as they start preparing for …
The amount of methamphetamine a Minot woman allegedly possessed when she was arrested in Bismarck in October is significant and could land her…
Two people accused of growing marijuana in a Bismarck home where three children younger than 15 live have pleaded not guilty to six charges an…