Lee Enterprises, parent company of The Bismarck Tribune and owner of 76 daily news organizations across the country, is hosting a nationwide v…
A House bill regarding the structure of two state agencies has caused a hiccup in the hiring process for a new state health officer.
FARGO (AP) — Federal authorities said Wednesday they are investigating a drug pipeline that involves moving the powerful opioid fentanyl and o…
A Bismarck man accused of causing his infant son's head and eye injuries was sentenced Wednesday to three years on probation after pleading gu…
PIERRE, S.D. (AP) — The South Dakota House on Tuesday passed a proposal to create an office under the attorney general to coordinate tribal, s…
House Majority Leader Chet Pollert, R-Carrington, talks about the first half of the 2021 North Dakota Legislative Session and the upcoming crossover.
The state House approved a bill Wednesday to allow local governments to replace some special assessments with a utility fee.
Local hospitals and public health departments are registering people in Phase 1B, which includes people 75 and older, to receive the COVID-19 vaccine.
A Detroit-area man arrested in Bismarck on drug charges in 2019 was sentenced Tuesday to 1 ¼ years in prison.
Read through the obituaries published today in The Bismarck Tribune.
Bismarck High School senior Brooke Burgard is this week's MDU Resources Teen of the Week.
Bismarck's Forestry Division is gearing up to search firewood piles for the elm bark beetle as part of the effort to protect trees in the city…
The six-time defending state girls hockey champions issued a Blizzard warning on Tuesday with a 5-3 come-from-behind win over the Mandan Brave…
Sure, it took a while to get here, but senior forward Brayden Jacobson of West Fargo would probably tell you it was worth the wait.
Get a recap of Tuesday's local news stories from The Bismarck Tribune.
U.S. Attorney for North Dakota Drew Wrigley is resigning his office effective Sunday.
Two bull elk were illegally killed and left lying mostly intact last week in McKenzie County, according to state wildlife officials.
This week's local crime and court updates from The Bismarck Tribune.
North Dakota is once again receiving regular shipments of COVID-19 vaccine, and vaccinations in the Bismarck region are being expanded to more…
A Black Lives Matter protester accused of trying to put handcuffs on two people during a pro-Trump rally at the state Capitol is charged with …
Advanced Cleaning & Restoration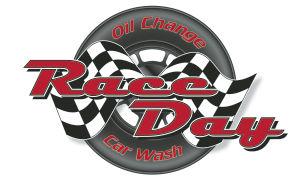 Get a quick digest of today's top local news stories from The Bismarck Tribune.
A Bismarck mother asked the school board to address what she says is the harassment of LGBTQ students in schools.
A Bismarck man arrested Saturday after an alleged road rage incident has been charged with attempted murder.
A Zap man who authorities allege fed moldy hay and denied water access to horses that were placed in his care has been charged with felony ani…
A local company is buying the medical marijuana dispensary in Bismarck from the out-of-state company that opened it 1 ½ years ago.
North Dakota's Republican-led House endorsed a measure Monday that would prohibit state or local governments from mandating face coverings.
A couch fire authorities say likely was started by a portable heater has displaced the tenant of an apartment in Mandan.