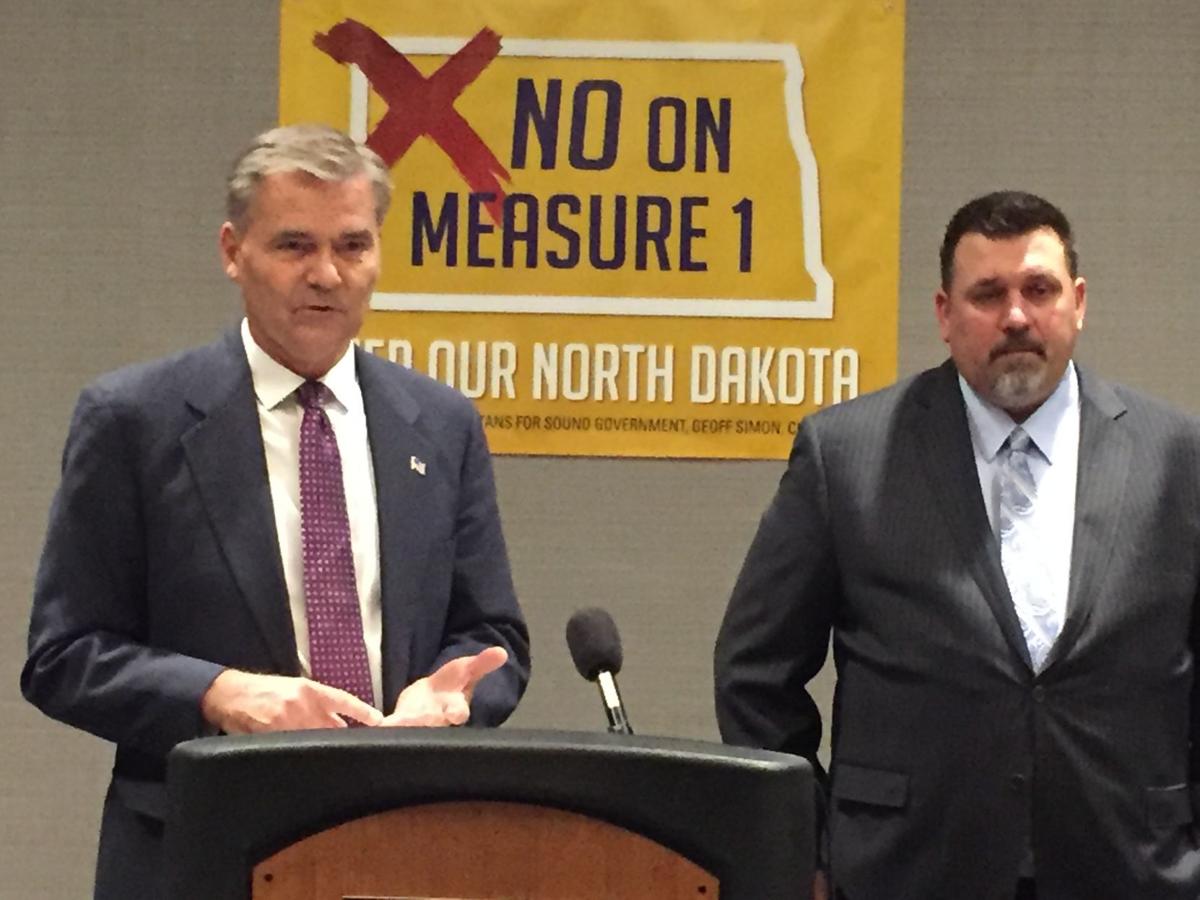 Lobbyists already have to file expense reports, said Geoff Simon, chairman of the organization leading the charge against Measure 1.
If anyone wanted to know how much a particular lobbyist is spending to influence lawmakers, the first step would be to submit a request to the North Dakota Secretary of State's office, said Licensing Unit Head Lori Feldman.
The office would then go to work, looking up those records and making any redactions to items, such as phone and Social Security numbers.
Depending on the number of lobbyists records are requested, Feldman said it might take her office 30 minutes to an hour to complete the task. They then print the records and mail them off. 
There is a cost of $5 for looking them up and 50 cents per printed page.
"You likely won't find much," Secretary of State Al Jaeger said.
That's because most lobbyists don't have to file expense reports. There's a $60 threshold that an expense must meet for reporting requirements.
In the five years Feldman has held her position, she said only about 20 lobbyists have had to file expense reports. On those reports, there are usually only five to 10 expenses filed. For the 2017 legislative session, there were 527 registered lobbyists in the state.
Yet, on any given night during a legislative session, walk into a Bismarck area restaurant and you're likely to see legislators huddled over supper with a lobbyist. If there are multiple legislators, there might be multiple lobbyists so they can keep their expenses from tipping past the $60 scale.
Rep. Marvin Nelson, D-Rolla, said that's because legislators don't want lobbyists to have to file reports. It might make it appear the lobbyists have influence over them, Nelson said he's heard from his law-making colleagues.
"I didn't see it as blatantly last session," Nelson said.
When he was a more junior lawmaker, Nelson said it didn't bother him as much, but the longer he's been at it the less comfortable it's made him. And at times, he's paid for his own meals for that reason.
Simon and a number of other state lawmakers have repeatedly called Measure 1 a solution in need of a problem.
"Anybody with their eyes open sees there's a problem," he said. "There's big money here. We're doing a disservice to the public to pretend big business is not trying to influence in North Dakota … People have a right to know that. We're not making it illegal; we're just asking to report it."
Nelson said he's had experiences on committees where a single lobbyist will take a whole committee out the night before the committee votes on legislation that affects their issue.
He said he doesn't see a lot by in-state groups, mostly just when the legislation involves a national issue. Last session, it was when they took up bills on asbestos and heritage horse racing.
Feldman said her office receives very few requests to view expense reports.
"There's certainly no one who tries to keep track. It's just bureaucracy," Nelson said, adding that the state has no safeguards to make sure filings are accurate and ethics laws are being followed. "It may seem like we do, but we don't."
Simon said, if someone suspects illegal activity, they should report it to the police. An ethics commission isn't needed.