No one agrees on much about Measure 3.
The initiated statutory measure to legalize recreational marijuana in North Dakota for people older than 21 is on the November ballot, with smokin' hot arguments rolled within.
"I think it's a great law. I think the law is wonderfully written," said David Owen, who chairs the Measure 3 sponsoring committee.
"If it gets into law, it'll be bad, bad law," said Bob Wefald, a former state attorney general and retired district judge, who chairs the main opposition campaign.
If passed, the measure brings questions for law enforcement, from police K9s to marijuana DUIs. Legal observers question the measure's statutory construction. And how the Legislature may modify Measure 3 as law remains unknown. 
Pass on grass?
Wefald sees North Dakota left "wide open" on marijuana in an industry without regulations or limits or control, if Measure 3 is law.
He said more people would use it in public and at a younger age, and grocery stores could offer a marijuana aisle in "the most liberal marijuana state in the nation."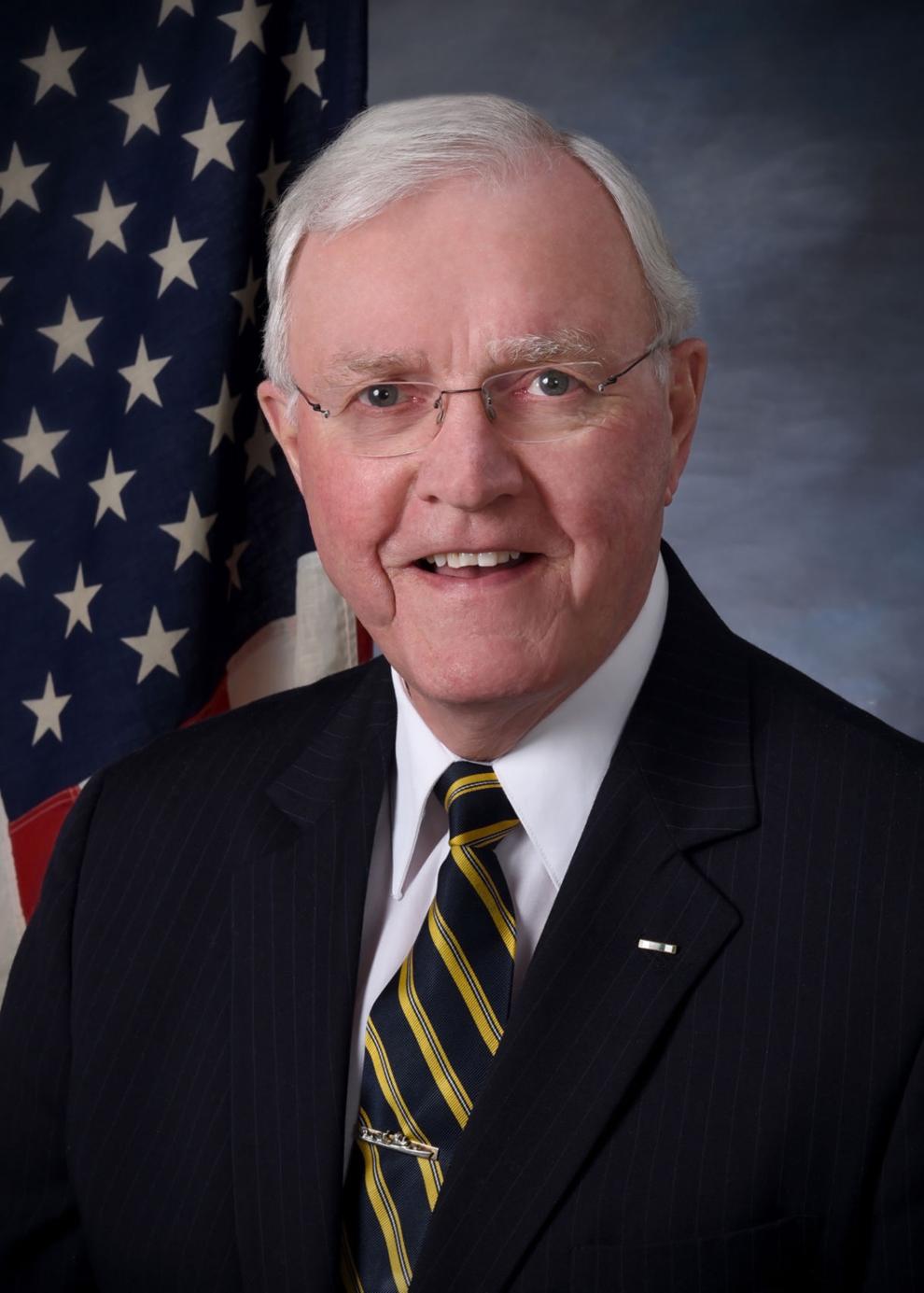 Owen envisions a state where people are free of marijuana convictions, where farmers may grow hemp and marijuana for the state to benefit in sales tax and ancillary tourism.
"What is liberal about complete free market capitalism?" Owen said. "What is liberal about eliminating barriers to entry to the market? What's liberal about deregulation?"
Wefald stressed marijuana as a "gateway" potentially leading to harder drugs, such as heroin.
"I would think anybody with kids or a family would be absolutely worried to death about this law," he said.
Owen said the measure would open opportunities for anyone with marijuana convictions to be expunged with passage of Measure 3.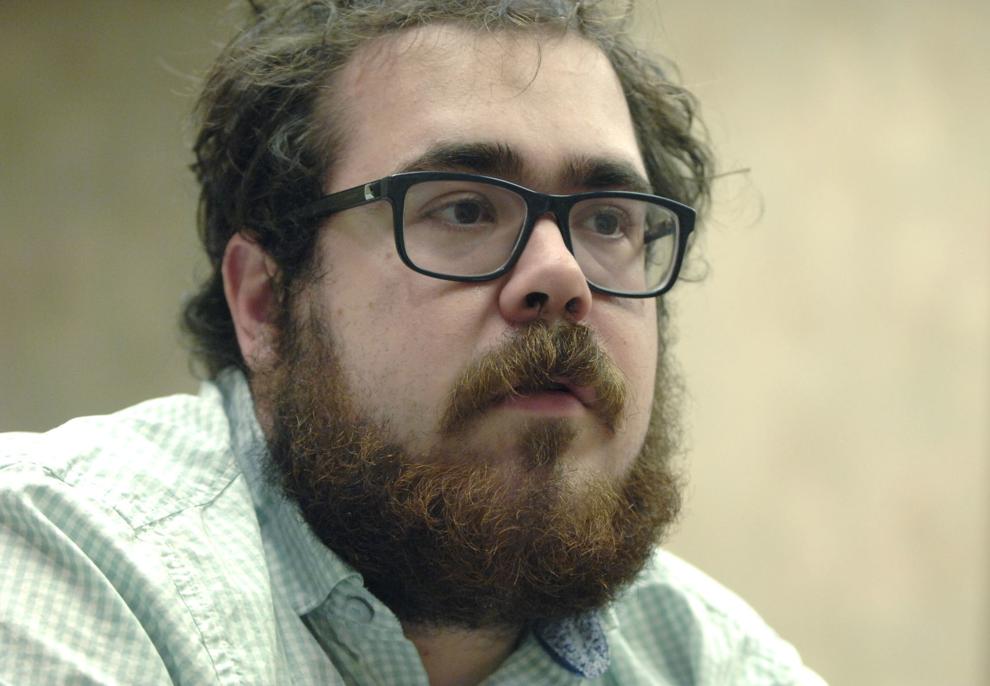 "Whether you're 20 or whether you're 70, you're having problems because of marijuana on your record," he said.
Wefald criticizes the measure's expungement requirements, which drew a $1.1 million fiscal impact from the state attorney general's office to hire and train 124 temporary staff to expunge about 179,000 criminal records within 30 days from Dec. 6.
He also chaffs at Measure 3's provision that "in the event of the existence of any language in the North Dakota Century Code which conflicts with this chapter, those sections are hereby nullified and repealed."
Wefald said that provision nullifies state sales tax as an imposition. Owen said Wefald "sees conflict where there is none." 
This all comes down to the measure as "poorly, poorly drafted," according to Wefald.
Owen says Measure 3 underwent months of drafting with input from legal counsel, including a public defender, federal attorney and civil practitioner. He balked at Wefald's criticism of poor drafting.
"If you look at every single opposition group that's criticizing a measure, they go 'poorly written,'" Owen said. "When your go-to complaint is it's poorly written, how is it poorly written?"
'Burn down the house'
State Rep. Rick Becker, R-Bismarck, said he'll vote yes on Measure 3 but admitted "poor drafting" is a fair criticism.
But it's high time for marijuana legalization, he added — North Dakota voters' passage of medical marijuana points to increased acceptance of the drug, and marijuana crimes are essentially victimless, according to Becker.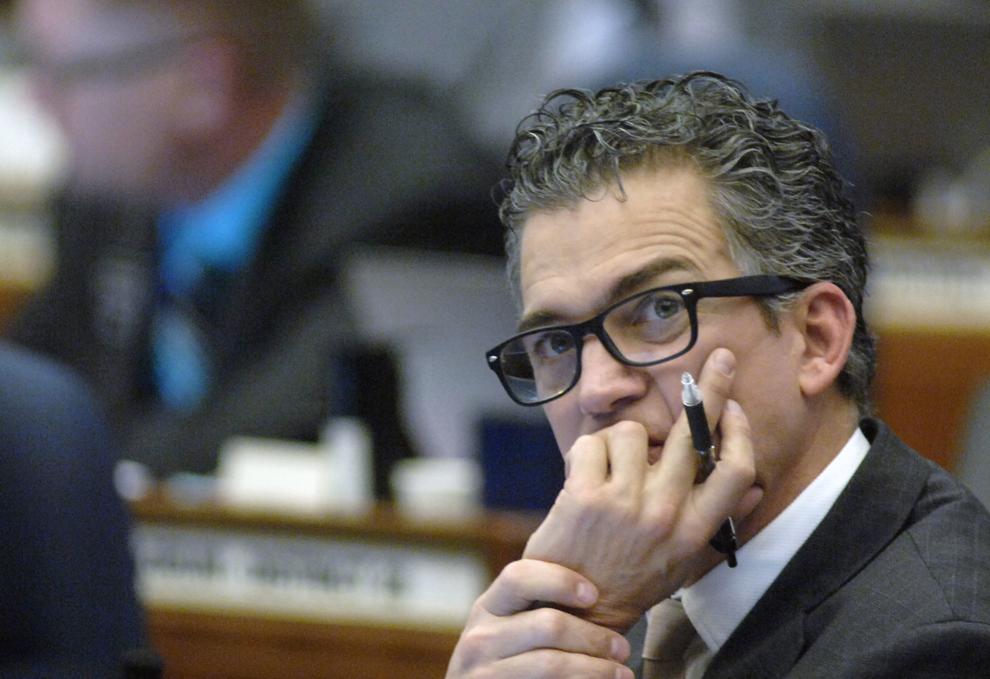 Like medical marijuana, the Legislature could "absolutely" step in if Measure 3 passes, he added.
"We took something that was infinitely worse — as far as how it was written — infinitely worse than the full legalization measure, and we still made it work, and we can do the same thing with this measure," Becker said.
Wefald said yes votes on Measure 3 may be intended as a "poke in the eye" of legislators for delays and rules related to medical marijuana.
"My analogy is this: My dad didn't paint my room the color I wanted, so I burned down the house," he said.
Owen said he hopes lawmakers "respect the wishes of the people" on Measure 3.
'Wait and see'
Law enforcement officials say impacts of passage of Measure 3 is a "wait and see" process with a lot of questions yet to be answered.
For instance, would K9s trained on the odor of marijuana have to be retired or replaced?
Burleigh County Chief Deputy Kelly Leben said sheriff's command staff and K9 handlers have met to discuss a plan, if Measure 3 passes. One of their three K9s could be replaced, he said.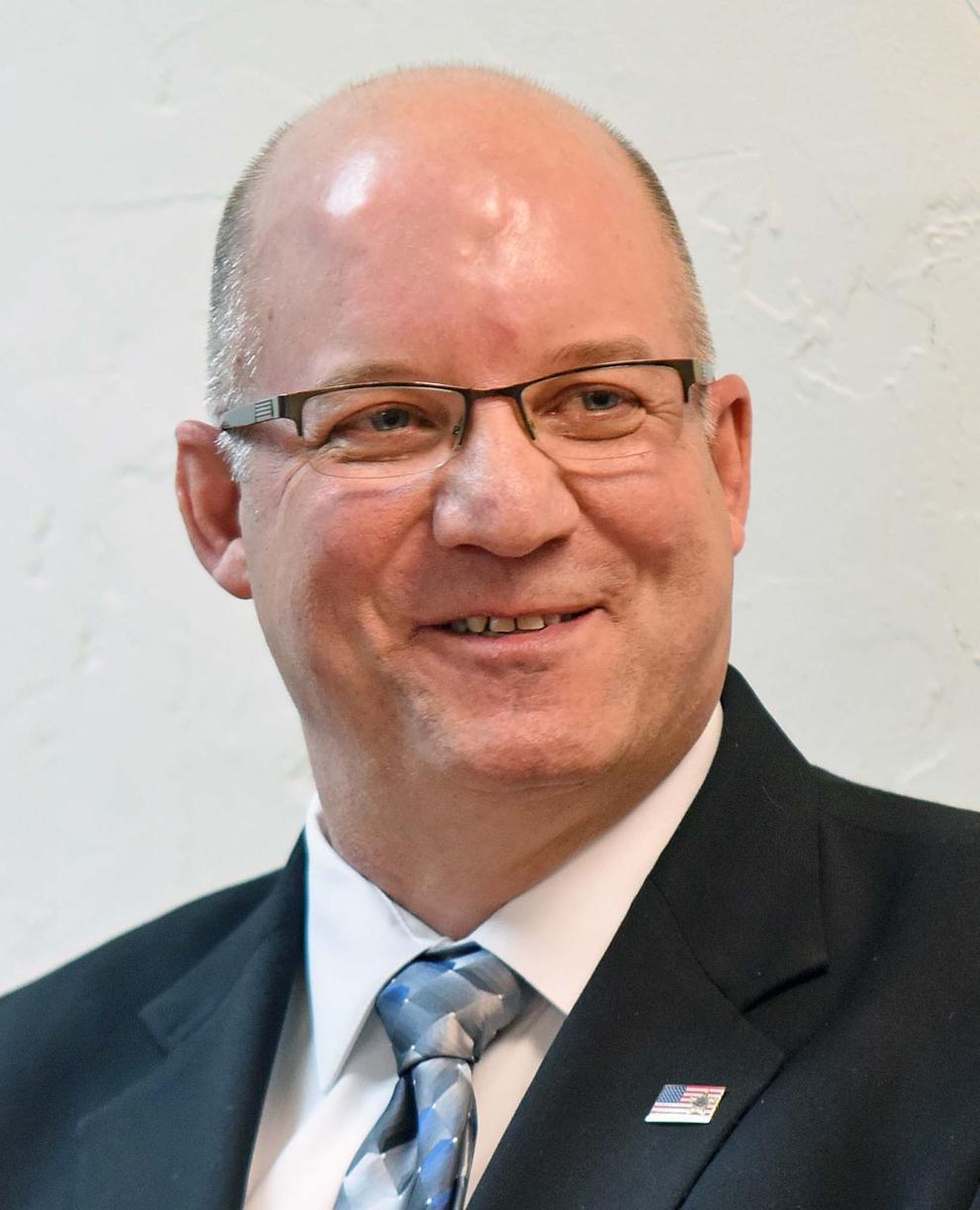 Though marijuana would be legal in North Dakota if Measure 3 passes, its illegal federal status remains.
"Just the fact that something's legalized doesn't necessarily eliminate the criminal enterprise with it," Leben said, highlighting cigarettes smuggled between low- and high-taxed states.
Bismarck Police Chief Dave Draovitch said two of his department's K9s are trained on marijuana, and Measure 3's passage "would make it very difficult to proactively use them the way we are now." 
Bismarck's K9s also are dual-purpose, trained on drugs but also patrol work, such as finding people and clearing buildings.
"They can still be used in that regard," he said.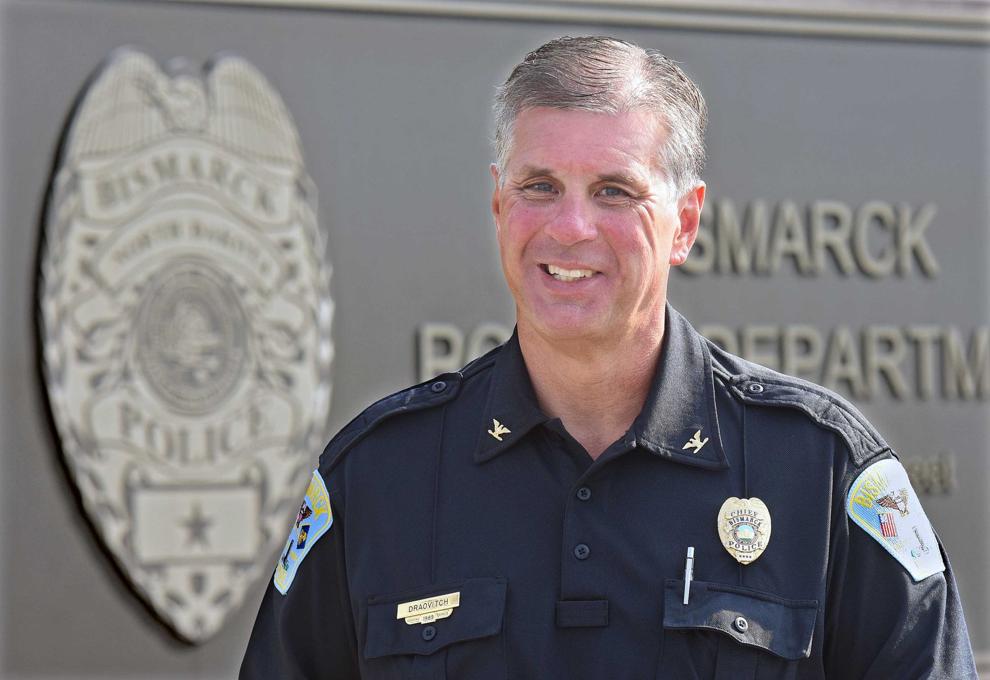 Draovitch also said it's difficult for patrol officers to not find marijuana these days: "It just seems like every time we find any of the harder drugs like heroin or meth or coke or whatever, there's always marijuana present, too."
Marijuana DUIs would be a tough nut to crack. Police trained as drug recognition experts can help, but Draovitch said there's no "tool" or "quantitative number" to determine the influence of marijuana.
Bismarck Police Detective Jeremy Seeklander, a narcotics investigator, said local law enforcement and the Metro Area Narcotics Task Force are "not specifically geared toward a certain narcotic." Patrol officers often respond to the odor of marijuana, such as in apartment hallways. Traffic stops also often net marijuana.
If Measure 3 passes, marijuana's "distinct" odor would no longer be viable as probable cause, Seeklander said.
"I think (Measure 3, if passed) is going to be a big impact on our community and Bismarck, in general," he said.
As written
Candidates for Burleigh County state's attorney see flaws in Measure 3 itself.
Burleigh County Senior Assistant State's Attorney Julie Lawyer said the measure apparently treats marijuana like alcohol in relation to prosecution of minors, but only allows for prosecution of the sale of marijuana to people younger than 21.
"If I gift it to you, and you're 16, there's nothing you can do to me, but if (a prosecutor catches) the 16-year-old with it, then the 16-year-old can be treated like an unruly juvenile," Lawyer said.
Owen said Lawyer "is full of nonsense."

"If Julie wants to look at 'minor' to mean someone under 18, that's a very bizarre interpretation," he said. "Because when I say minor in possession of alcohol, what do you guys picture? A 20-year-old."
Burleigh County Assistant State's Attorney Brian Johnson said he sees flaws with Measure 3, such as the 30-day timeline to wipe marijuana criminal records and predicts a special legislative session to address expungement, if passed.
Furthermore, he said the state is liable to be sued if records aren't expunged within the time frame.
"When you and I speed, we're open to liability, right?" Owen said. "If you and I don't follow the law, we face liability."
Owen also referenced the attorney general's fiscal impact for expungement as "that sounds like someone who's very well prepared." 
"It's going to be a dog fight," Owen said of Measure 3. "It's going to be a fight 'til the very end."