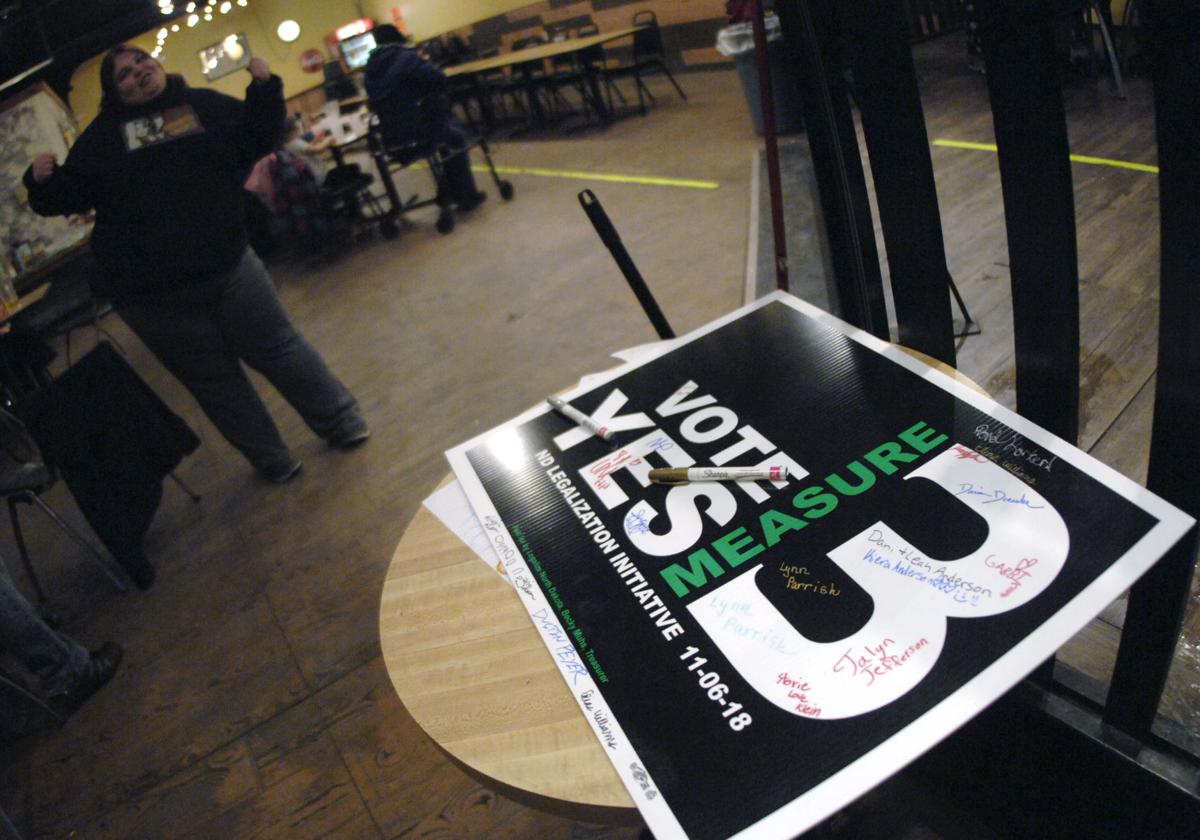 North Dakota's ballot measure to legalize recreational marijuana fell short in Tuesday's election.
With 369 of 424 precincts reporting, Measure 3 had 40.14 percentage of the votes, with 59.86 percent voting against it.
North Dakota was one of two states considering a ballot measure that would legalize recreational marijuana on Tuesday. In Michigan, marijuana legalization was leading in early election results.
Despite the margin, David Owen, chair of Legalize ND, the group backing Measure 3, said he would not concede Tuesday evening until all the precincts had reported.
Early election results showed the measure was trailing. Bob Wefald, chair of North Dakotans against the Legalization of Recreational Marijuana, said Tuesday night he was happy with the results.
"I'm very pleased that the people of North Dakota have rejected this wild measure that was so poorly drafted," Wefald said. "It was such an overreach; it would've been a disaster for the state of North Dakota had it passed."
Some Bismarck voters said they were against the measure because of fears that it could create safety issues if people drive high and leaves a possibility of drug abuse.
You have free articles remaining.
"I think it brings another element of drug abuse and irresponsibility," said Randy Schaible, 61. "I think it hasn't been a good thing for other states that have (legalized it), and I think we could learn a lesson from them."
Measure 3 would have legalized recreational marijuana for anyone over 21, as well as expunge the criminal records of those with previous marijuana convictions.
Those opposed said the measure was poorly written and lacking rules and regulations. Wefald previously told the Tribune it would make North Dakota "the most liberal marijuana state in the nation."
Wefald, a former state attorney general and district judge, said Tuesday night that he's open to the idea of decriminalizing the possession of small amounts of marijuana.
"I think it's time for the state to decriminalize small amounts of marijuana, and I would support those efforts," Wefald said.
It's not clear what pro-legalization activists will do next.
In North Dakota, medical marijuana remains legal for certain residents with qualifying medical conditions. In 2016, North Dakotans voted largely to approve a ballot measure to legalize medical marijuana.
State officials estimated Measure 3 would have cost about $6.7 million, including $4.4 million for an educational campaign for youth on marijuana use and $1.1 million for record expungement.
Be the first to know
Get local news delivered to your inbox!