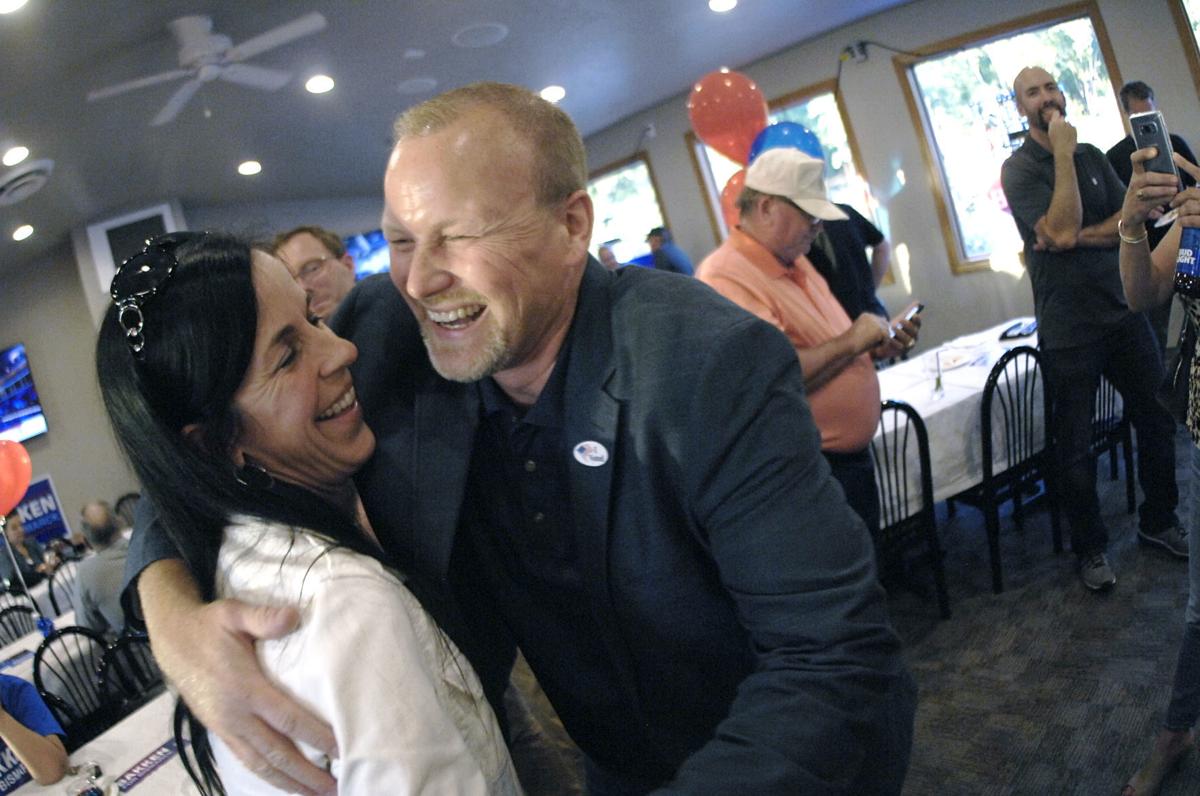 Challenger Steve Bakken defeated Mayor Mike Seminary with 57.95 percent of the votes over the incumbent's 37.67 percent to become Bismarck's new mayor on Tuesday. Challenger Isaac Afoakwa received 4.21 percent of the votes, according to unofficial results.
"We're feeling very confident. The numbers are looking good," Bakken said  prior to the final tally, but while in the lead with 2,634 votes in contrast to Seminary's 1,670. "The residents of Bismarck, as informed voters, are making their decision known."
Bakken, a former Bismarck radio show host and the business development manager for Larson Engineering, is a Grand Forks native who has lived in Bismarck for about seven years.
In order to manage Bismarck's growth responsibility, Bakken said he feels the city and county commissions, the school board and Bismarck's legislative representation need a shared vision and open communication channels.
"If everyone is not on the same page, our community cannot be successful," he said.
During his campaign, Bakken also said he would like to get rid of or shrink Bismarck's extra-territorial area.
"I would like to thank the other two candidates for making it a good race," Bakken said. "I look forward to working hard for the tax payers and residents of Bismarck."
Seminary, who began serving on the city commission in 2008 and was elected mayor in an uncontested race in 2014, wished Bakken well Tuesday night.
"I wish Mayor Bakken and the new city commission all the best moving forward," he said.
"I would like to thank the citizens of Bismarck for allowing me to serve 10 years. I would also like to thank my family and all my supporters for everything they have done for me," Seminary added. "And I still love Bismarck."
Incumbent Nancy Guy will continue to serve on the Bismarck City Commission, after receiving 27.66 percent of the votes. Challenger Greg Zenker, receiving 25.5 percent of the votes, will fill the seat vacated by Commissioner Josh Askvig, who did not seek re-election.
Finishing their unsuccessful runs for an elected seat, Beth Nodland and Mark Splonskowski received 23.44 and 23.31 percent of the votes, respectively.
Elected to the Bismarck Park Board are incumbent Julie Jeske with 7,418 votes, Mark Zimmerman with 7,389 and Michael Gilbertson with 7,089.
Be the first to know
Get local news delivered to your inbox!